true
Dear Terrell,
What I'm about to write may shock both of us: I like your show. 
Don't get me wrong, I know that on a cognitive/aesthetic level, your show probably stinks. But it stinks in a fascinating way. Let me give one example. Never before have I seen someone drop $137,000 in one shot, on a pair of earrings, like you did while shopping with Mo and Kita (and Pablo) in Los Angeles. Your show is interesting because it is the stuff of a man's dreams—vast riches, a perfect body, girls galore, professional sports, a Bentley, etc.
I also know, in some small way, what it's like to be hated and misunderstood. If you don't believe me, just read the comments section on any of my old columns (especially this one). With "brothers" like this, who needs enemies, right? But you talk about faith on your show, and it's my job to talk about athletes who talk about their faith. But when you talk about God, it's a God who seems to want to help you into the end zone in Buffalo (or into the hot tub with the realtor), and otherwise turns a convenient blind eye to your attitudes, actions, and heart.
I watched 20 minutes or so of one episode of The T.O. Show recently (stark, surprising admission: and then I watched a whole one online). It was an episode in which you flew to Los Angeles, with two beautiful women of indiscriminate age and indiscriminate job responsibilities, for the purpose of "regaining your focus." I understand that focus, and regaining it if it's gone, is important to professional athletes. All the more curious then was your decision to go to Los Angeles (when your team is in Buffalo), settle into a new mansion, ostensibly become physically involved with a number of women (the realtor, maybe the girl at the party), and then ...
1
Play Ball
From 2005 to 2007, "Play Ball" examined the relationship of sports and faith: sports is important precisely because it is a form of play, that is, a manifestation of the Sabbath. Contributors included Mark Galli, Collin Hansen, Mark Moring, and others.
Previous Play Ball Columns: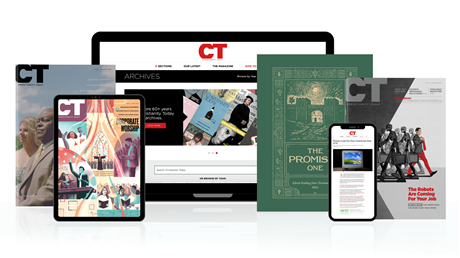 Subscribe to Christianity Today and get access to this article plus 60+ years of archives.
Home delivery of CT magazine
Complete access to articles on ChristianityToday.com
Over 120 years of magazine archives plus full access to all of CT's online archives
Subscribe Now
An Open Letter to Terrell Owens
An Open Letter to Terrell Owens