In four weeks, top Anglican bishops and archbishops will gather in Alexandria, Egypt, to determine the next steps for the worldwide Anglican Communion, deeply divided over gays in the church, women's ordination, and the authority of Scripture.
Presbyterian, Methodist, and other mainline Protestant pastors have been closely watching the Anglican struggles, since many Protestant groups are under many of the same theological pressures.
Among Anglican conservatives, the spectrum of response is widening. Many pastors and churches are joining the new Anglican Church of North America. But not every conservative pastor or church is jumping ship.
Recently, Russell Levenson Jr. contacted Christianity Today on behalf of his church, St. Martin's Houston. The congregation of more than 8,200 members is the largest single parish church within the Episcopal Church (TEC). It's not surprising that it is in Houston, the land of megachurches; it is also no surprise that this church is conservative, evangelical, and healthy. The surprise is that its rector (senior pastor) is staying within the Episcopal Church. He has joined with other conservatives in the Communion Partners Plan.
Members of the plan support the moratoria on additional gay bishops and same-sex blessings, and also views the draft Anglican Covenant as one way to facilitate renewal. Levenson agreed to an exclusive e-mail interview to detail why he and his church are not leaving. (The following transcript has been edited for length.)
What is the role of the Communion Partners in the Episcopal Church?
The Communion Partners is a fellowship that will work closely together not only to provide a means of mutual support among its primates, bishops, and rectors, but also [to] provide a witness ...
1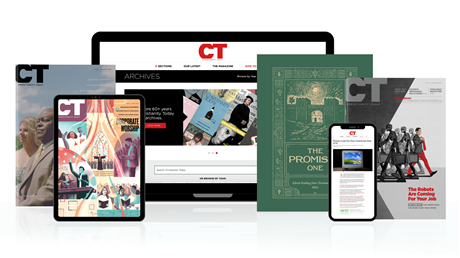 Find hope and historical insight. For a limited time, explore 60+ years of CT archives for free!
Daily devotions from Timothy Dalrymple during this pandemic.
Hundreds of theology and spiritual formation classics from Philip Yancey, Elisabeth Elliot, John Stott, and more.
Thought journalism that inspires you to think more deeply about your faith.
'Leaving Isn't the Answer'
'Leaving Isn't the Answer'