The cover story for the July/August issue of The Atlantic is titled, "The Ideas Issue: How to Fix the World." The article addresses, among other things, the housing mess, the Afghanistan war, the collapsing environment, illegal immigration, and homeland insecurity. A subtext of many of the entries is international terrorism, the most dreadful and symbolic of global threats. These are all but snapshots of the terrible panorama of blood, fire, smoke, and darkness of the present world order.
Except that the word order hardly applies. It's chaos we're living in, and we are weary and sometimes frightened. Among the many filmmakers who paint this reality in vivid hues are the Coen brothers. Their movies always feature a character who brings chaos to the world. Yet whereas in early films, chaos is always brought under control (in Fargo, for example, police chief Marge Gunderson captures the cold-blooded killer Gaer Grimstud), at the end of their last film, No Country for Old Men, chaos is still on the loose.
That last film is especially unnerving, because we hope against hope that chaos will be brought to order. We see this yearning everywhere: from the editors of The Atlantic to hope-entrepreneurs (like the book-promotion e-mail I received yesterday announcing, "Expert says world peace is possible if we focus on what unites us") to neo-messiahs of political and/or religious persuasion announcing the need for a "new world order."
Order. Peace. The human heart beats with the hope that somehow, someway, and someday, the chaos will be quelled. It is a hope addressed by every major political figure and every major religion. The coming kingdom of righteousness and peace is so central to Christian faith, some have summed up that faith ...
1
SoulWork
In "SoulWork," Mark Galli brings news, Christian theology, and spiritual direction together to explore what it means to be formed spiritually in the image of Jesus Christ.
Mark Galli is former editor in chief of Christianity Today and author, most recently, of Karl Barth: An Introductory Biography for Evangelicals.
Previous SoulWork Columns: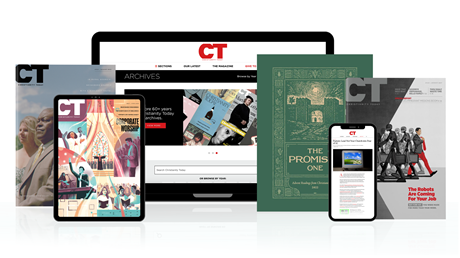 Subscribe to Christianity Today and get access to this article plus 65+ years of archives.
Home delivery of CT magazine
Complete access to articles on ChristianityToday.com
Over 120 years of magazine archives plus full access to all of CT's online archives
Subscribe Now
Chaos Theology
Chaos Theology