true
Claireece "Precious" Jones (Gabourey Sidibe) is an illiterate 16-year-old junior high school student who's pregnant for the second time by her mother's boyfriend. That sentence alone tells you a lot about this film's intensity—but don't let that scare you away from this revealing and remarkable movie. 
It's 1987 in Harlem, and Precious lives with her mother, Mary (Mo'Nique), an angry welfare bum who spends her days on the couch watching game shows and soap operas, expecting Precious to wait on her hand and foot. And when Precious doesn't, or doesn't serve just so, Mary unleashes emotional and physical abuse with a filthy mouth and the nearest heavy object. It's gut-wrenching.
By day Precious is a ninth-grade student who's getting good grades despite the fact she can't read or write. When her guidance counselor discovers Precious is pregnant for the second time, she suggests she try an alternative school, Each One Teach One. Despite her mom's angry instructions to forget education and go sign up for welfare and despite the fact Precious doesn't really know what alternative means, she has a vague notion that this might be the break she's been waiting for. So she goes.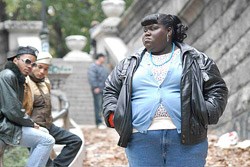 At this new school Precious spends her days in a room with other illiterate and troubled teens under the unwaveringly stern but supportive direction of Ms. Rain (Paula Patton). In their daily assignment to journal for 15 minutes, many of these students are able to give voice to their horrific stories and tentative dreams for the future. And this handful of students forms a sort of fierce family, alternately at each other's throats and guarding each other's backs.
Regardless of all this intensity, the film offers several laugh-out-loud moments that take you off guard and give needed relief. These most often come from Precious' daydreams. When enduring unthinkable circumstances, Precious often escapes to her red-carpet fantasies, where's she's fabulous and filthy rich and hounded by adoring fans.
This resiliency is the cornerstone of the film. This is what saves it from being totally bleak. This is what amazes even more than the unthinkable realities this young woman lives with daily. Only once in a voiceover do we hear Precious talking about crying and wishing she was dead, and almost immediately she channels the same ferocity that's been unleashed on her and thinks, You know what? F--- that day.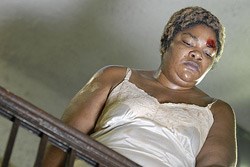 The other thing that saves the film (which, as the title awkwardly reminds us, is based on the 1996 novel Push by Sapphire) from being an exercise in depression is the deft storytelling. Yes, we witness horrible verbal abuse. But the worst of the physical and sexual abuse is mostly implied. Though the film is staggering at times, I never found myself shutting my eyes and turning away. The filmmakers wisely knew that they lose viewers when that happens. We emotionally detach from the film, and the attempt to enlighten about real-life horrors is tainted. Lee Daniels and team dance right up to that edge but never really crossed that line (for me, at least). That they also seamlessly weave some playfulness into this intense film is also remarkable.
But these feats are overshadowed by the stellar acting. Gabourey Sidibe in her debut role as Precious is nothing short of a marvel. She conveys such anger and hardness in her face, which I only truly appreciated after seeing this exuberant young woman interviewed on Ellen. Sidibe is nothing like the understatedly fierce Precious. All the more reason for Sidibe to get some award nominations, about which there's already been much buzz.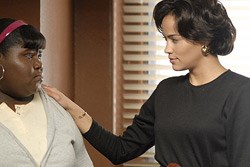 Stand-up comic Mo'Nique also offers an award-worthy performance as Precious' mom, Mary. We hate her. We're horrified by her. Then we pity her. The emotions she expresses and elicits are amazing. And all from a comedienne. Mariah Carey and Sherri Shepherd also give great performances, most notably for how stripped down and almost unrecognizable they are as ordinary women. The truth about incest and illiteracy and teen pregnancy isn't prettied up here. Neither are the actors.
One of the truths about those social ills that's really brought to light is the cyclical nature of these things. You look at Precious, a 16-year-old illiterate girl with one kid and another in the womb, and wonder how on earth she got to be this way. Then you step back and look at her home life and her mom. Then you wonder how her mom got to be so hateful and entitled, and you peel back the layer again and see what led her to this place. We see in staggering detail how each of us is in part a result of our circumstances—and more importantly, how we respond to these circumstances. And we see how very much our response can impact those around us. We also see the devastating consequences of generational sin, of jealousy, of anger that's been allowed to grow and fester. And of desperation for love that falls oh so short.
As a believer, I kept hoping for a Christian character (a real Christian, not the scary stereotype we often get in films) to walk into the film and offer a glimpse of the love that doesn't fall short. Love that can break generational sin. Love that offers the only certain way to freedom from such negative cycles. Not with preachy platitudes, but with the kind of difficult and loving daily presence we get glimpses of in Ms. Rain, a lesbian social worker who offers the admirable yet limited salvation of education and human love.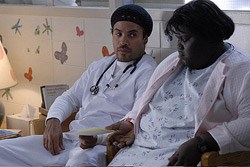 Precious is startled when she first discovers that Ms. Rain is a lesbian, and can hear her mother's angry prejudices against homosexuals in her head. But then she sees the love and support this woman and her partner heap on Precious, and wonders why these strangers are nicer to her than her own parents. The loving actions melt any prejudices. Would that the same could be said of more Christians in our hurting world.
In the meantime, hopefully films like Precious grow our understanding and compassion as we're encouraged to see past the externals, offer Christ-like hope in our broken world, and emulate a resiliency that is Precious. 
Talk About It
Discussion starters
List the factors that have shaped Precious. How has she responded to these things? How has this response impacted others (her mom, her kids, her classmates)?


List the factors that have shaped Mary. How has she responded to these things? How has this response impacted others (Precious, her grandchildren, her mother)?


We see four generations of this family. Trace the elements of sin, anger, jealousy, and fear through these generations. How could these negative influences have been stopped or lessened?


Do your feelings about Precious and Mary change throughout the course of the film? If so, how and why?


If you've dealt with any of the tough themes in the film (rape, incest, illiteracy, STDs, teen pregnancy, verbal abuse, physical abuse, sexual abuse), how has that shaped your life? How have you responded? How have you found hope and healing?


Is your family impacted by any generational sin? If so, how can you and our redemptive, all-powerful God help break this cycle?


Do you know any girls like Precious? Are there likely some living not far from your home? If so, how can you be a positive, Christ-like influence in their life?  


Where do you picture Precious five years after the end of this film?


The Family Corner
For parents to consider
Precious is rated R for child abuse including sexual assault, and pervasive language. This is a tough, tough film. Though the main character is a teenager, only a handful of very mature teens would be able to handle this film (or perhaps those who are dealing with these tough realities themselves). We see verbal and physical abuse in great detail. We see less detail in the sexual abuse, but it's incest (Precious is raped and impregnated by her own absentee father, who also passes on the HIV virus). Mary (the mother) is prejudiced and hateful toward Precious' first child, who has Down syndrome. There's a lot of vulgar language. Precious steals a bucket of chicken in one scene. We see Precious breastfeeding in one scene, though there's no real nudity. We also see Mary working the welfare system, offering a pack of lies to her caseworker. Mary masturbates in another scene, and it's implied that she then brings Precious into the scene.   
Copyright © 2009 Christianity Today. Click for reprint information.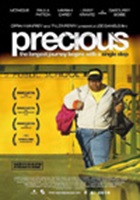 Browse All Movie Reviews By: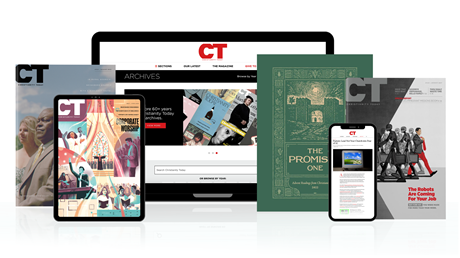 Annual & Monthly subscriptions available.
Print & Digital Issues of CT magazine
Complete access to every article on ChristianityToday.com
Unlimited access to 65+ years of CT's online archives
Member-only special issues
Subscribe
Precious
Precious