true
TORONTO — There was much to like about the 2009 Toronto International Film Festival (see my daily updates from last week at the CT Movies blog), but rather than simply list my favorite films here, or try to argue for which ones are in some subjective way the "best," I've decided to simply highlight some films that might appeal to different tastes. And so …
If you like mainstream narrative films, check out Agora.
I've already written that Agora isn't so much an anti-religion film as an anti-intolerance film, so rather than elaborate on that, I'd rather say a few more words on my contention that the film is a "smashingly good story." I've heard some grumbles that it is too broad and hence unfocused. One man's lack of focus is another man's scope and breadth, I guess. One of the conventions of epics is that they unfold over a large setting, and it is the very density of the film's population of characters that allows it to be more nuanced in its representation of people than are those more narrowly focused films that inevitably show one side of a conflict as unilaterally good and the other as completely in the wrong.
There are three distinct movements in the film. The interludes—containing shots of the earth from space and subtitles filling in the contextual, historical facts—could conceivably make some feel like they are watching three episodes of a miniseries rather than a traditional Aristotelian narrative. The non-traditional structure makes sense within the context of the film, which is about taking a larger (historical or cosmological) view of immediate conflicts and (as director Alejandro Amenábar said in one Q&A session) meditating on the implications (personal, political, metaphysical) that ...
1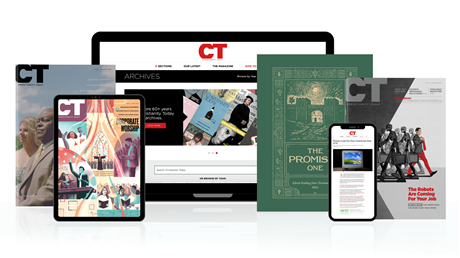 Find hope and historical insight. For a limited time, explore 60+ years of CT archives for free!
Daily devotions from Timothy Dalrymple during this pandemic.
Hundreds of theology and spiritual formation classics from Philip Yancey, Elisabeth Elliot, John Stott, and more.
Thought journalism that inspires you to think more deeply about your faith.
The Tops of Toronto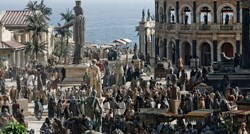 This slideshow is only available for subscribers.
Please log in or subscribe to view the slideshow.
The Tops of Toronto