The Ugandan Parliament's proposed Anti-Homosexuality Bill has brought to light issues between American and Ugandan Christian leaders—issues that go well beyond homosexuality.
For decades, both missiologists and human-rights advocates have debated the best way for Western democracies (and their churches) to relate to emerging democracies. Missions scholars have recognized that well-established churches now exist where there were once only pioneer missions, and they have sought ways to support those churches without reopening wounds from the colonial period.
Some human-rights theorists challenge the idea that all governments everywhere should protect a specific list of individual rights. It is not just individuals who possess rights, they say, but also cultural groups. Unfortunately, the result has been less pressure to abolish practices that most Westerners consider wrong and repugnant (e.g., female genital cutting).
Now Uganda's proposed Anti-Homosexuality Bill has put Western Christian leaders in a bind:
(1) The leaders' commitment to human rights (based on the Golden Rule and the image of God) leads them to oppose harsh penalties for consensual adult homosexual activity; (2) their belief in the traditional family leads them to support Ugandan Christian resistance to sexual liberation movements imported from the United States and Europe; (3) their belief that churches need to minister to homosexuals leads them to oppose legal penalties for those who don't report homosexual activity; (4) their belief that the fight against HIV/AIDS requires confidential testing leads them to oppose laws that could expose HIV-positive people to harsh penalties; (5) their belief in the ability of African churches to make mature decisions prompts them to remain silent on legislation that African churches are still pondering; (6) their commitment to ongoing engagement in missions and social service with African churches makes them extremely cautious to interfere in general.
The Debate Isn't Over
For American Christian leaders, both silence and open condemnation end up violating important missional and human-rights principles. There is no escaping this dilemma, but several points are worth reflection.
First, when American media reported on the proposed legislation, they assumed an inordinate amount of American influence. Media outlets tried to "expose" the power of American evangelicals who had spoken about gay issues in Uganda. Such assumptions were racist, said Scott Lively, one of the speakers. If anything, Ugandan legislators did not follow his advice: He had urged them to favor rehabilitation rather than imprisonment in crafting a new law on homosexuality.
There is American and European influence in Uganda, Anglican bishop David Zac Niringiye told Christianity Today. The liberationist sexual politics exported from the West are the true cultural imperialism. Indeed, the member of Parliament who introduced the bill hopes that Uganda will lead the world in fighting moral decadence.
Second, punitive laws against homosexuality were valid and enforced in the U.S. until June 2003, when they were invalidated by the Supreme Court. Less than a decade later, American voters are much more tolerant of homosexual persons. Although they have repeatedly rejected same-sex marriage with their votes, they find punitive "anti-homosexual" legislation repugnant.
The extremely recent change in America's mood should remind us that homosexuality is still debated internationally. American and European acceptance does not automatically confer global acceptance. Those who predict worldwide acceptance of homosexuality may be surprised by a resurgence of traditional two-sex morality.
We counsel patience as Ugandan leaders sort out among themselves the best way to preserve their culture's sexual mores. We also caution them against punitive strategies, as we believe that capital punishment for homosexual behavior goes well beyond the limit.
Third, in Uganda both church and state have cultural power. In a country whose population is 85 percent Christian, the church may be better positioned than the state to shape sexual mores. When Saddleback Church pastor Rick Warren spoke out against the proposed law, he pled that legislation and political solutions not be allowed to inhibit ministry. Theologian Tom Oden warned of the dangers of seeking a political solution to this problem. Having worked with many African leaders in recent years, he says, "Don't let the church relationships invade the political arena. Keep the church [conversation] about morality in the presence of God."
As concerns over the proposed legislation grew last fall, CT repeatedly sought comment from African leaders. The voices we heard helped us respect their commitments, even as they, too, shared concerns about the harshness of the bill.
In intercultural cooperation, being eager to listen is often better than being the first to speak. We join many other American voices in our concern over the way the proposed legislation can hamper ministry and harm children of God. But we are also grateful for the African voices who are calling us to pay attention to how Western society may be undermining our own zeal for preserving God's gift of sexuality.
Related Elsewhere:
The Church of Uganda released its position earlier this week, recommending some amendments to the bill. Uganda's President Yoweri Museveni distanced himself from the bill.
Previous coverage includes:
Anti-Homosexuality Bill Divides Ugandan and American Christians | American pastors and leaders are united in condemning the legislation while Ugandans are united in support. (December 17, 2009)
Ugandan Bishop Pleads With American Christians on Anti-Homosexuality Bill | David Zac Niringiye, the Church of Uganda's assistant bishop of Kampala, says that American Christians should cultivate relationships before condemning the proposed legislation. (December 17, 2009)
Rick Warren, Other Pastors Denounce Proposed Death Penalty for Gays in Uganda | Bloomberg reports that Uganda will drop the death penalty and life imprisonment for gays in a refined version of the bill. (December 10, 2009)
Have something to add about this? See something we missed? Share your feedback here.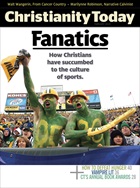 This article is from the February 2010 issue.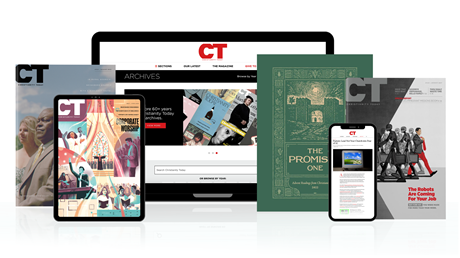 Subscribe to Christianity Today and get access to this article plus 65+ years of archives.
Home delivery of CT magazine
Complete access to articles on ChristianityToday.com
Over 120 years of magazine archives plus full access to all of CT's online archives
Subscribe Now
Listen, Then Speak
Listen, Then Speak