There is one paragraph I find in many, many books that cross my desk. Let me save writers and publishers the trouble of crafting and editing that paragraph, and offer boilerplate copy they can adapt:
When it comes to transformed lives, evangelicals are no different than the surrounding culture. [Insert stat about divorce rates or other stat here]. As [insert name here] says, "[Insert quote from well-known conservative culture critic here]." It's time we started living the faith we profess, walking the talk, [insert another cliché here]. If we aren't transformed, how will we ever transform the world? And the reason we're not transformed is because [insert theme of this book here].
Okay, I'll admit it: I've used this paragraph myself! And let's be fair: this sort of thing is said so often precisely because it is so true and so frustrating. And try as we Christians might, we still look like a bunch of sinners.
In these same books, other paragraphs tell stories of transformation. The arc of these stories usually includes six acts:
Description of the main character(s) in their non-transformed state.
Crisis point, where it all comes to a head.
Main character uses transformation principle/idea promulgated in this book.
Crisis averted, transformation begun.
Mention that there are still challenges.
End on an upbeat, optimistic note about how the church can be transformed!
Again, it's not the structure as such: There is a reason the classic "I once was lost but now am saved" narrative works. That's very often the way things unfold, praise God! The problem is not the structure of such stories. It's the way transformation becomes the subject of them.
Before I explain what I mean by that, let me be clear: A relationship with God in Christ ...
1
SoulWork
In "SoulWork," Mark Galli brings news, Christian theology, and spiritual direction together to explore what it means to be formed spiritually in the image of Jesus Christ.
Mark Galli is former editor in chief of Christianity Today and author, most recently, of Karl Barth: An Introductory Biography for Evangelicals.
Previous SoulWork Columns: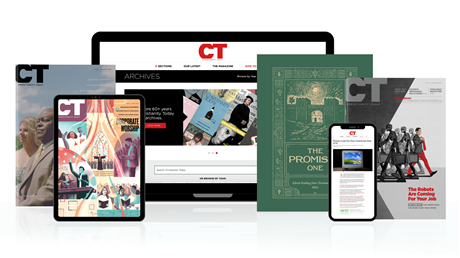 Subscribe to Christianity Today and get access to this article plus 65+ years of archives.
Home delivery of CT magazine
Complete access to articles on ChristianityToday.com
Over 120 years of magazine archives plus full access to all of CT's online archives
Subscribe Now
Are We Transformed Yet?
Are We Transformed Yet?