This isn't exactly the best time of year to bring this up, but religion can be oppressive, can't it?
I'm not talking about other religions—Islam, Hinduism, and so forth. They look as oppressive as the next religion to me, but I don't live in them, so I can't really speak to them. I do live inside the Christian religion, and it indeed can be oppressive.
I know it's Christmas! It's one season when our religion feels anything but oppressive, with all the lovely services and general cheerfulness. But as I'll soon note, there are gremlins afoot who are trying to sabotage even this most splendid time of year.
Our religion becomes oppressive when we are not sure what to do with God. He can be so aggravatingly vague. We're told by Jesus that we're supposed to love God. Well, what does that mean? How can you love a God whom you cannot see or touch, and whose voice is so hard to hear most days? So to make our religion manageable, many have decided that to love God means to obey his commandments. That's a lot clearer, since those commandments are in black and white. There's a measure of truth in this. But the funny thing is that if Jesus were really interested in our subservience, I think he would have just said that the greatest commandment is to obey God. But he didn't say that. He said the greatest thing we can do with our lives is to love God.
Another example: the apostle Paul reminds us time and again that we are in Christ. Jesus himself said we are to abide in him. Again, we're often puzzled by what that means. So again, we take refuge in something that makes sense to us: we assume that being in Christ must mean obeying Jesus' ethic or following Jesus' example. But another funny thing is this: Paul and Jesus did not merely ...
1
SoulWork
In "SoulWork," Mark Galli brings news, Christian theology, and spiritual direction together to explore what it means to be formed spiritually in the image of Jesus Christ.
Mark Galli is former editor in chief of Christianity Today and author, most recently, of Karl Barth: An Introductory Biography for Evangelicals.
Previous SoulWork Columns: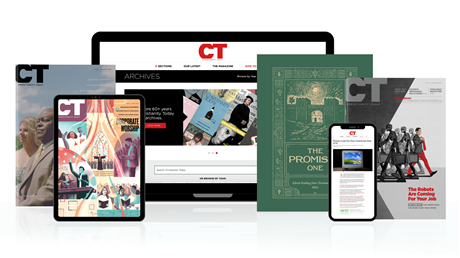 Subscribe to Christianity Today and get access to this article plus 60+ years of archives.
Home delivery of CT magazine
Complete access to articles on ChristianityToday.com
Over 120 years of magazine archives plus full access to all of CT's online archives
Subscribe Now
How to Have a Merry Christmas
How to Have a Merry Christmas