Nearly two weeks following the devastating earthquake in Haiti, pictures and video of the rubble still move us. Stories stir our compassion to give, to consider hosting refugees. Suffering still pricks our consciences, even though the pattern has become all too familiar in recent years after the tsunami in Southeast Asia, the hurricane in New Orleans, and the earthquake in China.
We have also become accustomed to fielding questions about God's role in such devastation. Writing on January 19 for the BBC, philosopher David Bain explored the question of why God allows natural disasters. Following in a long line of skeptics, Bain asked why God did not prevent the Haiti earthquake if he truly exists. He echoed the conundrum offered by David Hume in 1776: "Is God willing to prevent evil, but not able? Then he is impotent. Is he able, but not willing? Then he is malevolent. Is he both able and willing? Whence then is evil?"
Several top-notch theologians have recently stepped forward to meet this challenge. They acknowledge the human longing to find meaning behind seemingly senseless suffering. But they hesitate to offer any explanation that reveals God's hidden intent. In fact, these theologians say that the best answer to the problem of natural disasters is no sure answer at all.
Because we worship a God who redeems sinners through the suffering Messiah, Christians naturally search for purpose and redemption following destruction. Perhaps the earthquake will serve as a spiritual wake-up call to Haiti and everyone watching. Maybe the earthquake will liberate Haiti from political corruption and inspire its international neighbors to find solutions to endemic poverty. After all, God has reasons for everything that happens under his ...
1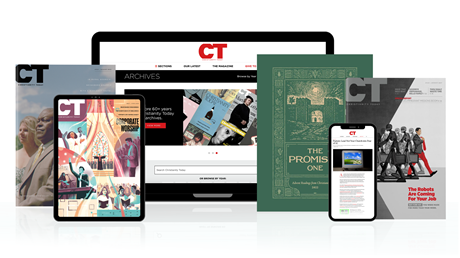 Subscribe to Christianity Today and get access to this article plus 65+ years of archives.
Home delivery of CT magazine
Complete access to articles on ChristianityToday.com
Over 120 years of magazine archives plus full access to all of CT's online archives
Subscribe Now
Theodicy in Light of Eternity
Theodicy in Light of Eternity