I stopped tithing a few months ago. Okay, no scandal here. I got married in September, and my husband and I moved to a new area and wanted to find a church. As we slowly combined our finances, it became painful. (He's a cheapskate, and I didn't want him to see every pair of earrings I splurged on.)
Within a few months we found a church that we really liked for various reasons. As the new year approached, we resolved to streamline our finances. Eager to get in our giving before 2009 ended for tax purposes, we talked about back-tithing. We decided to tithe the four months we had been married, which felt like a lot of money. It was daunting to put the check in the offering plate and watch the money pulled from our bank account. I then vowed to talk with someone about having our tithing automatically deducted from our account so we wouldn't think twice about it.
On one hand, you could argue, "It's not your money to begin with, so pretend like you never had it." On the other hand, there's something psychological about physically writing a check and putting it in the brass plate. If we all paid our taxes once a year instead of having them automatically deducted from our paychecks each pay period, we would probably feel the pinch much more. I often wonder whether I should stop the deduction so I could invest the money during the year and then pay up later. (But that, of course, requires some self-control.)
The authors of Freakonomics, economist Steven Levitt and journalist Stephen J. Dubner, report that economist Milton Friedman came up with automatic tax withholding from employees' paychecks. Americans weren't paying their income taxes, as I would imagine it's hard to remember to save up a huge chunk every year. Levitt and Dubner ...
1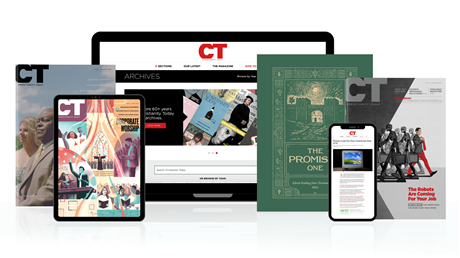 Subscribe to Christianity Today and get access to this article plus 65+ years of archives.
Home delivery of CT magazine
Complete access to articles on ChristianityToday.com
Over 120 years of magazine archives plus full access to all of CT's online archives
Subscribe Now
Confession: I Stopped Giving to the Church
Confession: I Stopped Giving to the Church