I was a news-oblivious kindergartener when the Exxon Valdez oil spill hit Alaska's coastline and its pristine wildlife in 1989. As such, I was somewhat unprepared to stomach a recent NPR interview with an Audubon naturalist working on the Louisiana coast. She outlined the spill's effects on bird populations around the Gulf, a major destination for waterfowl. As she described how oil stunts gulls' and pelicans' ability to regulate body temperature and breathe, bringing toxins into their bloodstream, turning usually white eggs muddy brown, I quickly changed the station, knowing more details would elicit only anger.
But hearing her description was nothing like seeing the images on The Boston Globe's Big Picture blog last Friday. And this time, I couldn't bring myself to turn away. The pictures, of gulls and pelicans on Louisiana's East Grand Terre Island, have come to embody what's beingcalled the worst environmental disaster in U.S. history. One gull is so drenched in sheets of oil that it hardly resembles a bird, more a small dog, its eyes grayed over from exhaustion and slow suffocation. Another gull floats seemingly dead in oil, its feet and beak rigid in the air. A brown pelican, Louisiana's state bird, thrashes and flails in the water, its monstrous wings (which can span up to 8 feet) weighed down by layers of oil, its distinctive pouched bill open as if gasping or crying out. My initial shock turned, predictably, to anger. But anger soon gave way to a rarer, more profound emotion: grief. When I looked at these birds, collectively covered in more than 400,000 gallons of oil leaking each day, I bemoaned how one amazing facet of creation was buried in—was made to carry—a seismic mess bolstered by human greed ...
1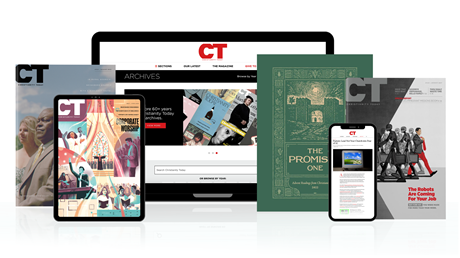 Subscribe to Christianity Today and get access to this article plus 65+ years of archives.
Home delivery of CT magazine
Complete access to articles on ChristianityToday.com
Over 120 years of magazine archives plus full access to all of CT's online archives
Subscribe Now
The Cry of the Oil-Soaked Pelican
The Cry of the Oil-Soaked Pelican