A Jamaican evangelical pastor who helped defuse a situation said to have claimed over 70 lives in the capital city of Kingston, has now been charged by police for his own actions in the conflict.
Some call Al Miller, pastor of Kingston's prominent Fellowship Tabernacle, a crime-fighting hero. Others are saying he went outside the law. And Jamaican authorities have accused him of standing in the way of justice.
When police arrested alleged Kingston drug lord Christopher "Dudus" Coke June 22, Miller was with him in the car—driving, according to one report from the Jamaica Observer. Coke wanted Miller's help getting to the U.S. embassy in Kingston, where he would "feel more comfortable" turning himself over to authorities, Miller told the Jamaica Gleaner. According to the Observer, Miller has been charged with "harbouring a fugitive and perverting the course of justice" after two days of questioning by Jamaican authorities.
The megachurch pastor has been a key mediator in a conflict between Coke and the authorities, which has gone on since mid-May. On May 17, after months of pressure from Washington, Jamaican Prime Minster Bruce Golding signed an arrest order for Coke. The U.S. wants Coke and his "Shower Posse" to stand trial for funneling large amounts of cocaine into the United States. The Shower Posse has been rumored to be behind thousands of deaths; some have said Coke was the most powerful man in Jamaica, with links deep inside national politics. Even the Prime Minister has had to deny any connection with the alleged drug lord.
When Coke resisted arrest, Kingston, Jamaica's capital city, had to declare a state of emergency. A four-day gun battle in Coke's home neighborhood of Tivoli Gardens resulted in over 70 deaths; ...
1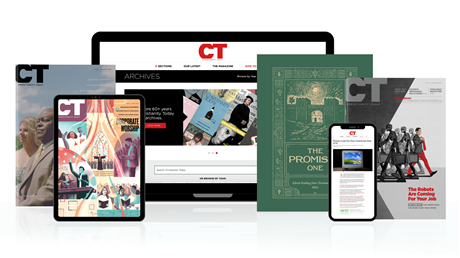 Find hope and historical insight. For a limited time, explore 60+ years of CT archives for free!
Daily devotions from Timothy Dalrymple during this pandemic.
Hundreds of theology and spiritual formation classics from Philip Yancey, Elisabeth Elliot, John Stott, and more.
Home delivery of new issues in print with access to all past issues online.
Join now and get print issues access to archive PDFs.
Pastor at Center of Jamaica Crime Controversy Charged
Pastor at Center of Jamaica Crime Controversy Charged