Before he started talking, Solomon Wilken was singing from his crib—and not children's hymns, either. Like the rest of Trinity Lutheran Church in Millstadt, Illinois, he learned "Glory to God in the Highest" from the church hymnal.
His father, Todd, an assistant pastor at Trinity Lutheran, bypassed children's church and took Solomon to the sanctuary with the adults. As churches look for innovative ways to teach their members about Christian doctrine, Todd Wilken urges leaders to start with baby steps.
"There are people who bring babies to football games, and it's not because they don't have a babysitter," said Wilken. "Why does a dad do that? It's so important to him that he wants to pass it to his baby as early as he can."
An education gap usually divides pastors, most of whom have years of formal theology training but are stretched thin addressing tangible needs, and their congregants, many of whom are not actively seeking to study complicated ideas.
Wilken knows that teaching theology doesn't happen magically. One of the first ways to teach doctrine is from the pulpit, and he uses the church calendar to provide structure.
"Many pastors have chucked the calendar, preaching whatever occurs to them, maybe a sermon on sex or something else. They do this to alleviate their own boredom," Wilken said. "Abandoning the disciplined way the church marks time reminds me of watching a guy who thinks he can dance."
Dispensing Doctrine
Pastors advocate different methods to reach the same goal: to bring doctrine to the pews. Many confessional churches, for example, emphasize their respective catechisms.
"Pastors learn about doctrine in seminary but have trouble formulating it in a way that's faithful to the Christian heritage," said Marva Dawn, a teaching fellow in spiritual theology at Regent College in British Columbia. "If they have a statement of faith that's doctrinally ordered that includes dimensions of the faith, it helps people understand those formulations."
The nondenominational Mars Hill Church in Seattle hands out a 30- to 50-page commentary based on Mark Driscoll's hour-long sermons. "The church councils and creeds—we believe in them and respect them—[but] there are new issues today that weren't issues at the time, like same-sex relations," Driscoll said. The post-sermon packets include questions for family and small-group discussion and resources for further study.
"Sometimes everything the most doctrinal Bible teachers say is true, but it's true like the phonebook," said Driscoll, whose forthcoming book Doctrine: What Christians Should Believe covers the Nicene Creed, the Apostles' Creed, Martin Luther's catechism, and the Westminster Catechism. "If you only preach and don't have people also doing personal study and small-group discussion, I don't think they're going to learn that much."
One of the challenges churches face, Driscoll said, is teaching which doctrines are up for discussion and which are settled. He teaches that certain doctrines—the Trinity, Jesus' atonement, and the Bible as the inerrant word of God, among others—go in a closed hand. People in his church are free to disagree over eschatology and spiritual gifts such as speaking in tongues. "Churches that tend to be doctrinal tend to shove everything into the closed hand," he said. "You can be very strong in your closed hand and gracious in your open hand."
Finding The Best Tools
Pastors of all stripes seem to agree that it's important to make theology accessible and memorable for congregations. Covenant Life Church in Gaithersburg, Maryland, uses its membership class to teach theology in depth. Each session of the nine-week class lasts 90 minutes with small-group discussion afterward. The church uses its own 92-page manual, which combines Bible verses with quotes from theologians like John Stott and R. C. Sproul to explain terms such as gospel and sanctification.
"I laugh because it's quite a pain to become a part of our church. It's a statement at the outset that our church is not about having a country-club feel," said Pastor Joshua Harris, who recently authored Dug Down Deep: Unearthing What I Believe and Why It Matters. Harris's personal path to studying theology began with books like J. I. Packer's Knowing God, Iain Murray's Spurgeon v. Hyper-Calvinism, J. C. Ryle's Holiness, and John Stott's The Cross of Christ. He said Christians tend to set up a false dichotomy between doctrine and experience.
"We shouldn't say, 'Eggheads, you do your doctrine thing,' or for people who are spiritually inclined, 'Let's have a prayer meeting,' " Harris said. "We can't have an experience of Jesus Christ apart from what he's revealed about himself."
Reviewing church history in elective classes is also effective for teaching doctrine. Although Calvary Baptist Church of Waco does not formally adhere to any creeds, 80 people from the 800-member congregation attended a class in the fall of 2009 on the Nicene Creed.
"Christians seem to prefer the Thomas Kinkade stuff that looks pretty on the outside," said Pastor Jim Coston, who plans to teach on the Didache (an early Christian writing) this year. "If I said, 'Hey, we're going to study doctrine on Wednesday nights,' no one would show up. But if you [present] some of the characters behind it and put it in a historical context, people become more interested."
Congregations can also use national programs like Walk Thru the Bible or Bible Study Fellowship, said Earl Palmer, preaching pastor in residence at the National Presbyterian Church in Washington, D.C.
"Evangelism is helping people think things through—that's how pieces of the puzzle come together," said Palmer, who has spent 50 years in ministry. A church's role can be to instill confidence in its members, which can happen through classes a pastor might offer on the Book of Philippians, C. S. Lewis's Mere Christianity, or Karl Barth's exposition of the Apostles' Creed, he said.
"The gospel deserves to be studied, not just inspire me for the moment or cheer me up," Palmer said. "We need a thoughtful Christianity."
Articulating Faith
Thoughtful Christianity has practical implications. Evangelicals concerned with social justice tend to be theologically sophisticated, said Calvin College philosophy professor James K. A. Smith.
"That's an example of how doing and thinking are not competing. Because they have engaged with theological reflection, they are moved to care about justice," Smith told Christianity Today. Children growing up in the Christian Reformed Church study the Heidelberg Catechism. "They don't need to find a new, fabulous curriculum," Smith said. "There's a lot of good old stuff we can recover."
However, theological education is not always explicit. Education is already happening in spiritual disciplines and worship, Smith said.
"Being immersed in spiritual disciplines is forming our minds and imaginations, maybe in ways we might not articulate," he said. "People who bemoan theological illiteracy don't appreciate that gospel theology is embedded in our practices."
William Willimon, former chaplain of Duke University and author of the forthcoming This We Believe: The Core of Wesleyan Faith and Practice, has witnessed a resurgent interest in theology, especially among younger Christians.
"A lot of older Christians assume, 'I've been there, done that,'" Willimon said. "Younger Christians seem to have the delight of discovering doctrine and knowing that they didn't know it."
He said one of the best programs the United Methodist Church uses is the Christian Believer, a 30-week study that combines Scripture readings with writings from 20th-century theologians, contemporary literature, poetry and hymns that express doctrine, early Christian documents, and writings from Martin Luther, John Calvin, and John Wesley, among others. Those who enroll commit to studying about 40 pages of material for 45 minutes six days a week to prepare for a two-hour weekly small group.
"You could argue that the Protestant Reformation was a movement to put theology back into the hands of the people," Willimon said. "We need a church that loves the riches of its heritage."
Sarah Pulliam Bailey is online editor at Christianity Today.
Related Elsewhere:
Books mentioned in this article include Doctrine: What Christians Should Believe, Dug Down Deep, Knowing God, Spurgeon v. Hyper-Calvinism, Holiness, The Cross of Christ, Mere Christianity, and This We Believe.
This article is part of Christianity Today's cover package on doctrine, including "The Mind Under Grace" by Darren C. Marks and "The Lost Art Of Catechesis" by J. I. Packer and Gary A. Parrett.
Recent stories on theology include:
'We're All Theologians' | But is it the best or worst of times for doctrine? (March 8, 2010)
A Sabbath for Theology | Sometimes we need a break from the practical. (December 4, 2009)
My Top 5 Books on Neglected Doctrines (June 26, 2009)
Have something to add about this? See something we missed? Share your feedback here.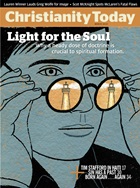 This article is from the March 2010 issue.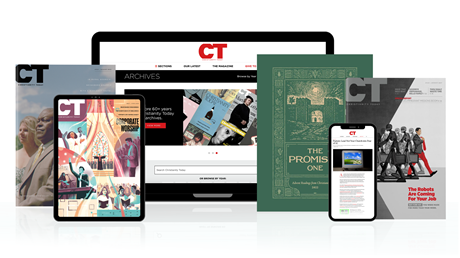 Subscribe to Christianity Today and get access to this article plus 65+ years of archives.
Home delivery of CT magazine
Complete access to articles on ChristianityToday.com
Over 120 years of magazine archives plus full access to all of CT's online archives
Subscribe Now
Practically Theological
Practically Theological