If Elena Kagan, President Obama's nominee to the Supreme Court, is confirmed, the nation's high court will be, for the first time in its history, devoid of Protestants. Kagan is Jewish, as are Justices Stephen Breyer and Ruth Bader Ginsburg. All of the other justices—Chief Justice John Roberts, Samuel Alito, Anthony Kennedy, Antonin Scalia, Clarence Thomas, and Sonia Sotomayor—are Catholic. How did this situation come about in a historically Protestant-dominated country? And should evangelicals be concerned?
It's important to note that the composition of the Supreme Court has never reflected the composition of the country. All justices were white until the appointment of Thurgood Marshall in 1967, and all justices were male until the appointment of Sandra Day O'Connor in 1981. When President Andrew Jackson appointed the court's first Catholic member, Roger Taney, in 1836, the Roman Catholic Church was already well on its way to becoming the country's largest single Christian body. Most justices have also shared connections to a small group of elite schools. Harvard Law School trained the highest number, 14 justices, including five members of the current court. (Justice Ginsburg attended HLS but graduated from Columbia.) Kagan, a graduate and former dean of HLS, would make a sixth.
Throughout the court's history, some groups—notably Episcopalians, Presbyterians, Unitarians, and Jews—have been significantly overrepresented in comparison to their prevalence in the American population, while other groups have been significantly underrepresented. Though Baptists constitute the country's largest Protestant group, there have been just three Baptist justices. The second-largest Protestant group, Methodists, ...
1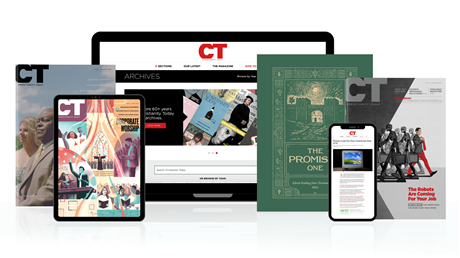 Find hope and historical insight. For a limited time, explore 60+ years of CT archives for free!
Daily devotions from Timothy Dalrymple during this pandemic.
Hundreds of theology and spiritual formation classics from Philip Yancey, Elisabeth Elliot, John Stott, and more.
Home delivery of new issues in print with access to all past issues online.
Join now and get print issues access to archive PDFs.
6 Catholics, 3 Jews
6 Catholics, 3 Jews