Apparently, one proven blessing of democracy (at least where religious freedom is practiced) is "low levels of religious extremism." It ranks up there with peace and prosperity.
This has been said in many ways since 9/11, and Thomas Farr, a former American diplomat, said so once again in a recent Washington Post "On Faith" column. He was trying to push the Obama administration to put more muscle into advocating religious liberty, but along the way he noted the symbiotic relationship between democracy and religious moderation. Farr said that numerous scholarly studies have shown that religious freedom makes it possible for democracy to "yield its benefits—including economic opportunity, security, low levels of religious extremism."
But democracy will only tolerate religious freedom as long as religious extremists are kept in check. This is one reason political leaders and policy wonks disparage religious extremism, and why they're anxious to unearth moderate Muslims and sensible Hindus and non-fundamentalist Christians. Such religionists make the wheels of society run smoothly, so that we can "yield the benefits" of our way of life: "security" and "economic opportunity." Let religious extremism get out of hand, and there goes the neighborhood.
It's not just Americans who think religious extremism a bad idea. A recent Pew Forum on Religion & Public Life study of Africa discovered, not surprisingly, that 
Many Africans are concerned about religious extremism, including within their own faith. Indeed, many Muslims say they are more concerned about Muslim extremism than about Christian extremism, and Christians in four countries say they are more concerned about Christian extremism than about Muslim extremism.
Or take the Russians—more ...
1
SoulWork
In "SoulWork," Mark Galli brings news, Christian theology, and spiritual direction together to explore what it means to be formed spiritually in the image of Jesus Christ.
Mark Galli is former editor in chief of Christianity Today and author, most recently, of Karl Barth: An Introductory Biography for Evangelicals.
Previous SoulWork Columns: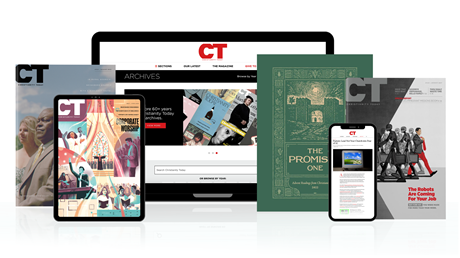 Subscribe to Christianity Today and get access to this article plus 65+ years of archives.
Home delivery of CT magazine
Complete access to articles on ChristianityToday.com
Over 120 years of magazine archives plus full access to all of CT's online archives
Subscribe Now
Taming Religion
Taming Religion