The United Methodist Church (UMC) lifted sanctions from Claremont School of Theology in June after vetting the seminary's proposal to educate imams and rabbis. The denomination also unexpectedly dropped two evangelical seminaries from its list of approved schools.
The denomination's University Senate froze Claremont's funds in January, asking for a full institutional review to evaluate the suburban Los Angeles school's proposed consortium with a Jewish rabbinical school and a Muslim school.
"We showed them we were going to stay a Christian seminary, and our intent wasn't to water down the Christian religion," said spokesperson Claudia Pearce. "Students will have certain curriculum in common so they can learn to understand each other and work together better."
The senate lifted the sanctions in June and restored the funds, specifying that they cannot be given to the non-Christian schools.
At the same meeting, the senate removed Evangelical Theological Seminary and Palmer Theological Seminary, both in Pennsylvania, from its list of schools approved to educate Methodist ministers.
The cuts begin a paring down of about 40 non-UMC schools that complement 13 UMC seminaries, said bishop and University Senate member William Willimon.
"We have a number of United Methodist seminaries that are really struggling [financially]," he said. "It's [an] encouragement for United Methodist students to go to United Methodist schools that need students." The senate considers whether an approved seminary offers classes on Methodist doctrine, employs any Methodist faculty, or is located near any official Methodist seminaries, Willimon said.
The removals came as a shock.
"At the very least, they could have called us and said they'd like to talk," said Mike Sigman, president of Evangelical, where 26 percent of almost 200 students are United Methodist. "This process—it has the feel of being punished. That is very disconcerting to us."
Evangelical was removed because of the "lack of ethnic inclusiveness of faculty and staff, and the absence of full-time United Methodist faculty," according to the senate letter. Evangelical has two part-time UMC professors.
Palmer, however, has received no reason for its removal.
"We were completely caught off-guard," said dean Christopher Hall. About 16 percent of Palmer's 325 students are United Methodist.
"We don't understand why this has been done," Hall said. Palmer is in the process of appealing the decision.
Related Elsewhere:
Other coverage of the United Methodist Church and Claremont School of Theology include:
United Methodist Church lifts sanctions against Claremont theology school | The longstanding relationship between the two had been threatened by the school's plans to train Muslim and Jewish clerics as well as Christian ones. (Los Angeles Times)
Training Pastors, Rabbis, and Imams Together | The experiment to end isolated clerical training brings together Claremont, the Islamic Center of Southern California (ICSC) and the Academy for Jewish Religion California. (Time)
Methodist seminary adds rabbi, imam | The Claremont School of Theology has taught Methodist ministers and theologians for more than a century, but in the fall they'll try an unorthodox approach: cross-training the nation's future Muslim, Christian and Jewish religious leaders in classrooms scattered around Southern California as they work toward their respective degrees. (Associated Press)
Previous coverage of Methodists include:
Fiji Bans Massive Methodist Hymn-Sing | Church leaders say government officials fear singing would lead to political instability. (July 31, 2009)
Methodist Restructuring May Empower Non-U.S. Churches — Or Silence Them | With 3 of 10 delegates from abroad, general conference will consider creating an Americans-only body. (April 22, 2008)
A Question of Trusts | Court says Methodist church may leave denomination and keep its property. (January 4, 2005)
Have something to add about this? See something we missed? Share your feedback here.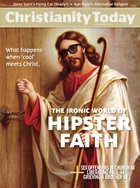 This article is from the September 2010 issue.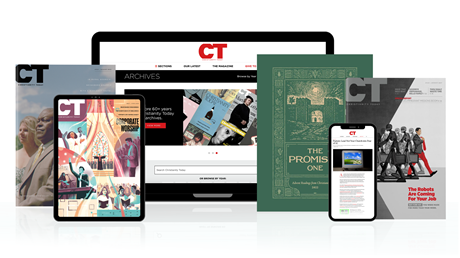 Subscribe to Christianity Today and get access to this article plus 65+ years of archives.
Home delivery of CT magazine
Complete access to articles on ChristianityToday.com
Over 120 years of magazine archives plus full access to all of CT's online archives
Subscribe Now
Culling the Flock
Culling the Flock