With the passing of John Stott, we are reminded of evangelicalism at its best—and, by contrast, its worst. It's the worst that has caused us so much angst of late, giving reason for many to become deeply alienated from the movement. But it's the best, which Stott represented, that should give us pause about our understandable cynicism.
For many, the disaffection started with the rise of our movement's two crazy uncles, Pat Robertson and Jerry Falwell. This brought no small amount of joy to the political conservatives among us, and no small amount of consternation and embarrassment among moderate and liberal evangelicals. Add to that the televangelist scandals (Baker and Swaggart, in particular), the flooding of the Christian marketplace with Christian kitsch (made possible by our phenomenally growing buying power in the eighties and nineties), and the crass self-promotion of evangelical mega-pastors and mega-authors—well, it made the ordinary and thoughtful evangelical wonder if something is wrong at the core of the movement.
So for a few decades now, we've witnessed many evangelicals grow weary of arm wrestling about dispensationalism or egalitarianism or annihilationism or atonement or a host of other issues. They look longingly to Rome and that glorious magisterium, where supposedly one fiat ends all debate.
Or we compare our trivial services that pass for worship and become infatuated with the bells and smells of Orthodoxy.
Or we grow tired of rationalism and all things modern, so drift into emergent and postmodern Christianity.
Or we are frustrated with privatistic pietism and long for a faith that engages the world on its own terms.
There are many good reasons to be frustrated with evangelicalism—at its ...
1
SoulWork
In "SoulWork," Mark Galli brings news, Christian theology, and spiritual direction together to explore what it means to be formed spiritually in the image of Jesus Christ.
Mark Galli is former editor in chief of Christianity Today and author, most recently, of Karl Barth: An Introductory Biography for Evangelicals.
Previous SoulWork Columns: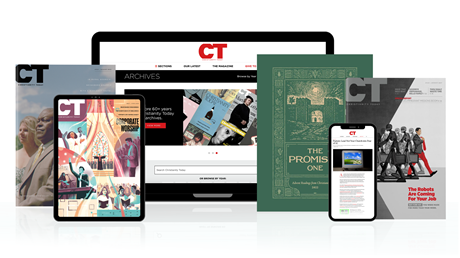 Subscribe to Christianity Today and get access to this article plus 65+ years of archives.
Home delivery of CT magazine
Complete access to articles on ChristianityToday.com
Over 120 years of magazine archives plus full access to all of CT's online archives
Subscribe Now
John Stott and the Weary Evangelical
John Stott and the Weary Evangelical