So you're fly fishing on some beautiful tail water (a river that flows beneath a dam), let's say below Navajo Dam on the San Juan River in New Mexico. You work your way through the waist-high mild current to a small island of sand in the middle of the river. You cast your line to some prize brown trout you see just a few yards away, and quickly get absorbed in fishing.
At about the same time you entered the river, engineers a few miles upstream released more water through the dam. Within minutes, the current becomes swifter and deeper. The island on which you stand soon becomes shallow water, but it is still a very useable lie from which to cast. So all seems well. But the waist-high water you waded through a while ago is now as deep as your body is tall. And it will only be getting deeper, and the current swifter, in the next few minutes. You are well aware of how many fishermen are swept away to their deaths in just such circumstances. But so intent are you on catching one of those prize browns, you ignore conditions.
To sin is to refuse to accept conditions. It's because we don't recognize conditions that we get ourselves into waters way over our head. Like some of the knotty theological problems we are trying to reel in.
Most of those problems touch on the justice of God, and one of the most troubling questions is: How can God punish people eternally for sins committed in a finite life? I make no claim to be able to "solve" this problem, any more than the early church theologians could "explain" how exactly Jesus could be human and divine. But it doesn't hurt to try to put this in a biblical, and, I would say, a realistic perspective. It begins by accepting conditions.
To be a human being created in God's image means to ...
1
SoulWork
In "SoulWork," Mark Galli brings news, Christian theology, and spiritual direction together to explore what it means to be formed spiritually in the image of Jesus Christ.
Mark Galli is former editor in chief of Christianity Today and author, most recently, of Karl Barth: An Introductory Biography for Evangelicals.
Previous SoulWork Columns: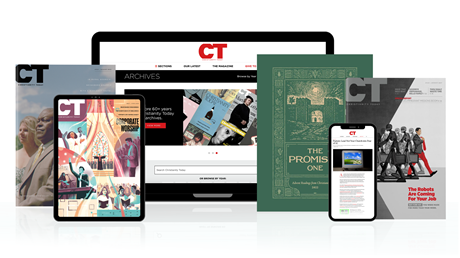 Subscribe to Christianity Today and get access to this article plus 65+ years of archives.
Home delivery of CT magazine
Complete access to articles on ChristianityToday.com
Over 120 years of magazine archives plus full access to all of CT's online archives
Subscribe Now
What Faith Is: Accepting Conditions
What Faith Is: Accepting Conditions