Gerard Arpey, the former chief executive of American Airlines, was recently described in a New York Times online op-ed by Gordon College president Michael Lindsay as refusing to put the airline in bankruptcy for moral reasons. When the company decided to file for bankruptcy, he stepped down. "He split with his employer of 30 years," as Lindsay put it, "out of a belief that bankruptcy was morally wrong, and that he could not, in good conscience, lead an organization that followed this familiar path." In my view, Mr. Arpey's stance is admirable, but it also is mistaken.
Arpey's commitment to honoring American's promises to its employees has a deep biblical pedigree. Proverbs emphasizes the importance of promise-keeping, and the Psalms condemn those who borrow and do not repay. Yet the Bible also offers forgiveness for those who fail to honor their obligations. It is not accidental that when Jesus talks about the forgiveness of sins, his illustrations often involve the forgiveness of debt. "Forgive us our debts," he taught us to pray, "as we forgive our debtors."
Is it possible to put these seemingly inconsistent ideas together? I think it is. It seems to me that the biblical principle that we should keep our promises suggests that it is never appropriate to use bankruptcy to discharge obligations if they realistically can be honored. Our yes should be yes, and our no should be no. But if honoring the obligations becomes impossible, it is altogether appropriate for an individual or corporation to seek relief. There are very practical benefits to this scriptural pattern: relieving a debtor's obligations may make everyone better off, since employees and other creditors may get little or nothing if a debtor collapses under the ...
1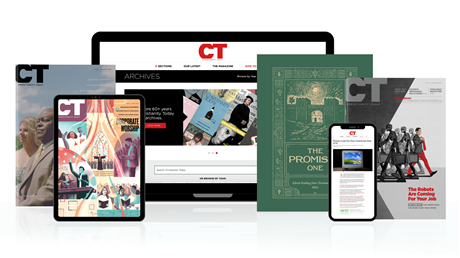 Find hope and historical insight. For a limited time, explore 60+ years of CT archives for free!
Daily devotions from Timothy Dalrymple during this pandemic.
Hundreds of theology and spiritual formation classics from Philip Yancey, Elisabeth Elliot, John Stott, and more.
Home delivery of new issues in print with access to all past issues online.
Join now and get print issues access to archive PDFs.
Was it Immoral for American Airlines to File for Bankruptcy?
Was it Immoral for American Airlines to File for Bankruptcy?