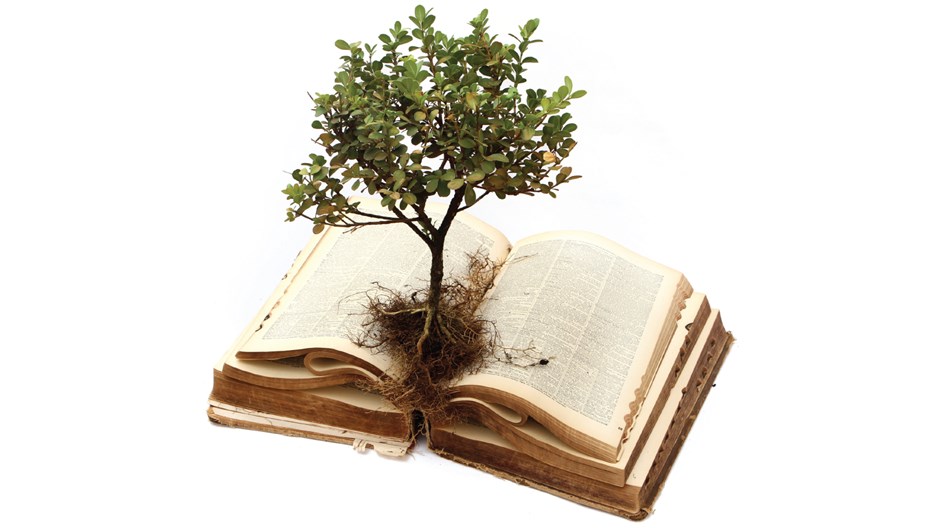 Image: iStock
The ancient practice of lectio divina is a gentle discipline. Reading Scripture slowly, listening for the word or phrase that speaks to you, pausing to consider prayerfully the gift being offered in those words for this moment, is a rich practice that can help maintain spiritual focus and equanimity at the center of even hectic lives. The practice can be adapted and imported into the reading of other texts. It can change the way we listen to the most ordinary conversation. It can become a habit of mind. It can help us locate what is nourishing and helpful in any words that come our way—especially in what poet Matthew Arnold called "the best that has been thought and said"—and it can equip us with a personal repertoire of sentences, phrases, and single words that serve us as touchstones or talismans when we need them.
I have long valued literary theorist Kenneth Burke's simple observation that literature is "equipment for living." We glean what we need from it as we go. In each reading of a book or poem or play, we may be addressed in new ways, depending on what we need from it, even if we are not fully aware of those needs. The skill of good reading is not only to notice what we notice, but also to allow ourselves to be addressed. To take it personally. To ask, even as we read secular texts, that the Holy Spirit enable us to receive whatever gift is there for our growth and our use. What we hope for most is that as we make our way through a wilderness of printed, spoken, and electronically transmitted words, we will continue to glean what will help us navigate wisely and kindly—and also wittily—a world in which competing discourses can so easily confuse us in seeking truth and entice us falsely.
I think, for instance, of Henry James's hope for Isabel Archer, in The Portrait of a Lady, that she "be a person upon whom nothing is lost." That phrase reminds me of a way of living to be aspired to: to be a person for whom every encounter is food for thought, reflection, prayer, or perhaps lively resistance, who notices word choices and recognizes need and gets the joke and pauses over what might easily be passed by. The hope expressed in that line is fueled by a reassurance I have found in words Robert Bolt assigns to Sir Thomas More, whose deep moral intelligence links piety to precision of thought: "God made the angels to show him splendor—as he made animals for innocence and plants for their simplicity. But man he made to serve him wittily, in the tangle of his mind!" Wit is the sharp instrument that prunes away what obscures the things that matter most.
In a similar way, I am inspired by a line in Richard Wilbur's poem "The Eye": "Charge me to see in all bodies the beat of spirit." It reminds me to look beyond what we've been conditioned to consider attractive, to recognize how the Holy Ghost not only "broods over the bent world" but also inhabits it, even the bent and broken parts, and provides for the humblest life forms the "force that through the green fuse drives the flower."
Wilbur's prayer points me back to one of George Eliot's loveliest lines, at the end of Middlemarch, when she reminds us of what we owe "to the number who lived faithfully a hidden life, and rest in unvisited tombs." I thought of that line the day my mother died, and think of it thankfully when, in churches, I cross paths with so many inconspicuous men and women who are not leaders but faithful followers, who embody the truth that "charity … vaunteth not itself," but who, as poet Mary Oliver would put it, "blaze" in the light that illumines them.
I thought, too, when my mother died, and when one of my most revered teachers died last year, and another this spring, of the large and sobering truth we find at the end of King Lear: "Men must endure their going hence even as their coming hither. Ripeness is all." Ripeness arrives subtly, not only in the fruit but in the farmer who recognizes it. It has been my privilege to be near a few people who know they are in the process of dying or preparing for death, and who take on that last assignment with dignity and grace—some even with a kind of quiet joy. Such readiness is ripeness, indeed.
Other lines come when I need them, to comfort, to remind, to lighten my spirits, to offer respite from bureaucratic drivel: Basil Rathbone's exclamation, for instance, when, as Sherlock Holmes, he burst into a room and looked around and said, "Hello! What's this?"—a line that cheerfully greets whatever appears on the day's landscape as a clue or an invitation rife with possibility. Or W. H. Auden's "look if you must, but you will have to leap," which helps me to accept that we can't hedge all our bets before we make decisions. Or the lively admonition of Wendell Berry's Mad Farmer (in his poem "Manifesto: The Mad Farmer Liberation Front") that I have passed on to numerous graduating seniors, about to make their way into a marketplace replete with seductions and incentives to compromise:
So, friends, every day do something
that won't compute. Love the Lord.
Love the world. Work for nothing.
Take all that you have and be poor.
Love someone who does not deserve it.
It is a vision of generous unorthodoxy worth holding as a standard even as we put on our business suits and rush out with mugs of morning coffee. My hope for those in our exam-driven public schools as well as for those in colleges or professional reading groups or suburban book clubs is that they will make the effort to learn by heart words that will foster loving kindness and sustain the long gaze that refuses to be averted even from what is hard. If we dwell on them and dwell with them, the words we need will find their way into our dreams and into the rhythms of our breath. Lines like this one, for instance, that still stuns me with its beauty and hope: "If I take the wings of the morning, and dwell in the uttermost parts of the sea; even there shall thy hand lead me" (Ps. 139:9-10, KJV). Or the simple command from Deuteronomy that sometimes redirects my flagging energies: "Therefore choose life" (30:19).
"In the beginning was the Word." The relationship between the living Word embodied in Christ and the rich gift of words that is ours to use and care for is a mystery worth much pondering. Surely, among our most urgent and joyful responsibilities as stewards of that gift is to tell stories, to listen well, to resist the forces that flatten and inflate and beat language into alluring lies, and to stay in conversation—a word one of whose original meanings was to dwell in community or walk together. We need words and ideas that will surface when it is time to speak peace to violence or truth to power. To read wisely and memorize some of what we've read is to prepare for those moments, and to put away for a time of need provisions that will fuel our prayers and see us through.
Marilyn Chandler McEntyre is a fellow of the Gaede Institute for the Liberal Arts at Westmont College in California.
Related Elsewhere:
See our book reviews and book awards from 2000-2009, 2010 and 2011.
Previous articles by Marilyn Chandler McEntyre include:
Teach Your Children Well | Hearing 'When I was in school' helps our children no more than it helped us. (October , 2010)
Preaching to Preschoolers | A children's sermon is a time to feed their imaginations, not their egos. (August 6, 2001)
Resisting Relevancy | The church suffers when pastors confuse anecdotes with parables. (June 11, 2001)
Have something to add about this? See something we missed? Share your feedback here.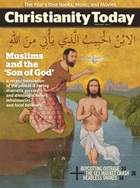 This article is from the February 2011 issue.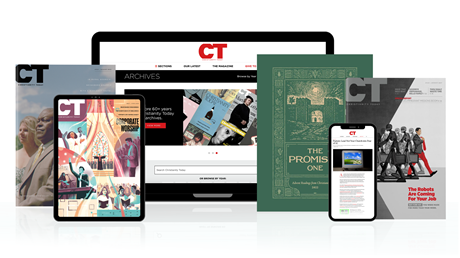 Subscribe to Christianity Today and get access to this article plus 65+ years of archives.
Home delivery of CT magazine
Complete access to articles on ChristianityToday.com
Over 120 years of magazine archives plus full access to all of CT's online archives
Subscribe Now
Words That Nourish
Words That Nourish