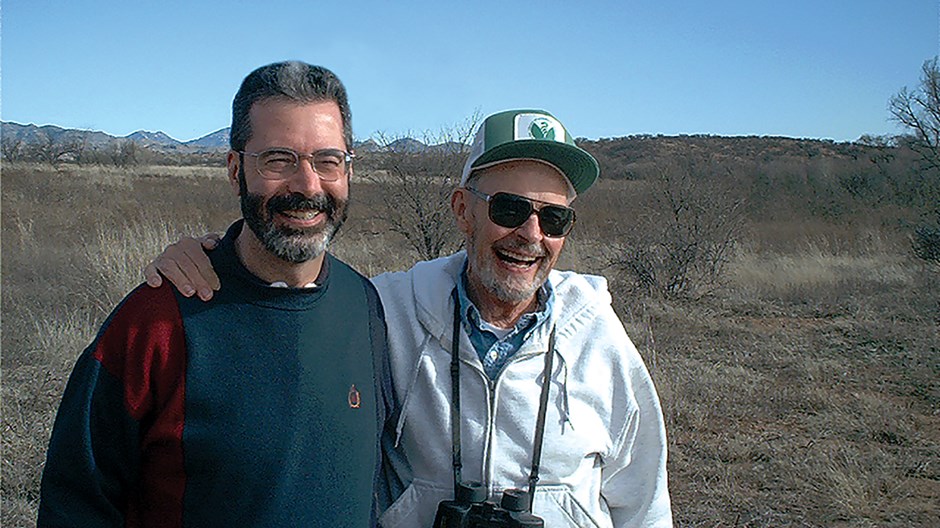 Image: Courtesy of David Neff
My father didn't plan to die. He planned for his death, of course, arranging for a burial plot next to my mother's and providing in his will for my stepmother. He was provident about such matters, as a good Christian should be.
But he didn't plan to die. He planned instead to "meet the Lord in the air" (1 Thess. 4:17). As he approached his 90th birthday, it seemed like he might indeed live to see the Second Coming. While his friends fought cancer, heart disease, and dementia, his body presented him with only minor challenges. He worked actively on his land and served in his community. As his friends succumbed to their diseases, he shrugged and said, "I plan to live until Jesus comes."
And then he was dead. Suddenly. With no warning.
Fathers and sons often don't see eye to eye. Dad listened to Rush Limbaugh. I listen to NPR. Dad played Alan Jackson on his stereo. I have Thomas Hampson on my iPod. But on this we agreed: The Christian faith is essentially eschatological.
Jesus came preaching the arrival of God's reign, the goal of history. When Jesus died and rose again, the door of history swung on its hinges, and the world moved from expectation to fulfillment. The apostles persistently taught that we are to live in the light of the Last Day, with hope and patient forbearance. The church permanently enshrined that apostolic hope in the Nicene Creed: "He will come again in glory to judge the living and the dead."
A good friend of mine—a Jewish rabbi—says that it is part of a parent's job description to embarrass one's offspring. It didn't happen too often, but there were times that my father did his job—such as when we would go to a restaurant and he would ask the wait staff to pray before our meal. (One of my children once told him, "Grandpa, you're weird, but weird is good.")
I didn't always like the manifestations of Dad's religion, but I admired his zeal and cherished his core convictions. He knew that he was saved by grace through faith in Jesus, and that gave him a confidence that easily overflowed in generosity.
Dad listened to Rush Limbaugh. I listen to NPR. Dad played Alan Jackson on his stereo. I have Thomas Hampson on my iPod. But on this we agreed: The Christian faith is eschatological.
Confidence in God meant that he happily spent himself for others. My mother's decade of dementia demanded round-the-clock devotion. When she was done with the troubles of this world, he went where people needed him, faithfully leading twice-weekly Bible studies at a penitentiary and dispensing canned goods at a food pantry.
When he wasn't serving, he was welcoming. His retirement home perches on a prime hillside of private land surrounded by national forest, a mecca for birders (including John R. W. Stott, who told me he had visited that locale three times). Dad's veranda became a place of spontaneous welcome for visitors from around the world. In season, you could observe 12 species of hummingbirds while sitting and rocking on that porch.
The day he died, he once again entertained strangers.
On weekends with beautiful weather, the park land adjacent to his home was usually crowded with picnickers, hikers, campers, birders, and nature buffs. April 4 was no exception.
Dad noticed a Mexican American family wandering about. He asked if he could help, and when they said all the picnic spots were taken, he invited them onto his land and showed them where they could safely build a fire. They had driven a long way, and he didn't want them to be disappointed.
Dad had been unduly influenced (in my humble NPR-ish opinion) by talk-show hosts to be suspicious of migrants. In Arizona, the law had turned anyone of Mexican origin into a suspect.
Happily, Dad's faith was stronger than his prejudices. On his last day, he welcomed a Spanish-speaking family onto his turf. After they had a chance to cook and enjoy their meal, my dad returned—with Bible in hand. He asked if they would want to study the Bible with him. They agreed, and he shared the gospel and the blessed hope.
After he died, I walked his property and let the place he loved speak to me. There, in the dirt, I saw the ashes of a fire: a sign of his final act of hospitality and of his final testimony to his passion for the Second Coming.
A little bit farther up the hill, I saw bloodstains on the ground where he had fallen. A sign of his mortality, a hard truth he resisted acknowledging. He didn't live until the Second Coming, but he lived with a gospel passion till the end.
Related Elsewhere:
Previous "Past Imperfect" columns by David Neff include:
Remember the Red Sea | Why not capitalize on the richness and mystery of our ancient symbols? (May 19, 2011)
Dwelling in Heaven's Suburbs | Creating a culture of resurrection is key to full-orbed ministry. (September 28, 2010)
Article continues below
How the Early Church Read the Bible | The church fathers show us how to read Scripture imaginatively. (January 18, 2010)
Additional Christianity Today articles on eschatology include:
The Case for Christendom | A renewed sense of Christian culture could be the key to younger evangelicals' angst. (August 24, 2009)
Second Coming Ecology | We care for the environment precisely because God will create a new earth. (July 18, 2008)
What Hal Lindsey Taught Me about the Second Coming | At UCLA, amid war protests and police helicopters, teachings on an imminent end made a lot of sense. (October 25, 1999)
Have something to add about this? See something we missed? Share your feedback here.
Past Imperfect
David Neff was editor in chief of Christianity Today, where he worked from 1985 until his retirement in 2013. He is also the former editor in chief of Christian History magazine, and continues to explore the intersection of history and current events in his bimonthly column, "Past Imperfect." His earlier column, "Editor's Bookshelf," ran from 2002 to 2004 and paired Neff's reviews of thought-provoking books and interviews with the authors.
Previous Past Imperfect Columns: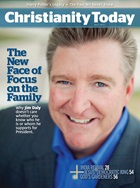 This article is from the July 2011 issue.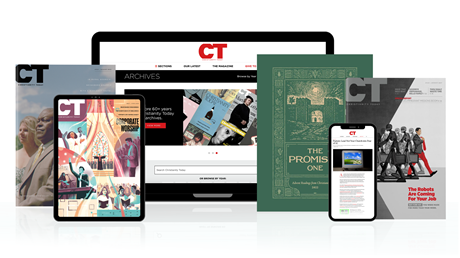 Subscribe to Christianity Today and get access to this article plus 65+ years of archives.
Home delivery of CT magazine
Complete access to articles on ChristianityToday.com
Over 120 years of magazine archives plus full access to all of CT's online archives
Subscribe Now
A Second-Coming Christian
A Second-Coming Christian