true
It's been just shy of ten years since first bringing Harry Potter to the big screen, but with $2 billion grossed so far, it's the most lucrative franchise in movie history. Harry Potter and the Deathly Hallows: Part II, the eighth and final film, is sure to add to those lucrative numbers while also satisfying fan expectations.
The movie hits the ground running even before the Warner Brothers logo appears. There's a repeat of the previous film's final scene: Voldemort (Ralph Fiennes) taking possession of the powerful Elder Wand. Then we see Harry (Daniel Radcliffe) on the beach mourning the loss of Dobby the elf. (If either of those elements are spoilers, you shouldn't be watching this movie!) And like a wizard disapparating, BAM!, we're on our way for a briskly paced, never dull movie experience, clocking in at just over two hours.
It's enough to catch you off guard if you're not fully prepared. Unless you're a fan with a strong recollection, consider re-watching the first Deathly Hallows movie, skimming through the first twenty-three chapters of the book, or at least reading a who's-who of the long list of characters in the Potter universe before seeing Part II.
The story continues as expected. Harry, Ron (Rupert Grint), and Hermione (Emma Watson) are looking for the Horcruxes—items in which the evil Lord Voldemort stores parts of his soul to become invincible. Their search leads them to a daring heist in the depths of Gringotts Bank for wizards, and then a long-awaited return to Hogwarts (largely absent from the previous film), where things stay for much of the film's remainder, as Voldemort lays siege with his minions, leading to all-out war on the school grounds.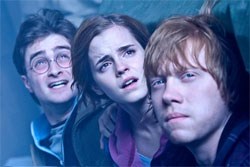 Part II plays like The Return of the King in The Lord of the Rings trilogy, in good ways and bad. This is easily the most epic of the films with higher stakes and intense moments to match. But who thought that Voldemort's followers numbered in the thousands—as if it were the equivalent of an Orc army? It leads to a couple spectacular sequences, for sure, including a heroic moment for nerdy Neville Longbottom that wasn't in the book. But the size of the spectacle is needlessly over the top at times.
There's plenty of drama, given the gravity of this story. Lots of characters—good and evil—die. But will Harry have to sacrifice himself in order to defeat Voldemort? Author J. K. Rowling brilliantly set the stage in her books to put Harry's fate in question, and this movie follows through on that uncertainty. Watch or read to find out what happens.
Many balked at the idea of splitting Deathly Hallows into two films, but the results are justified despite the four-and-a-half hour total running time. Cut out the first half, you skimp on the necessary buildup, character building, and thematic development. Short shrift the latter half, you miss out on the action and payoff.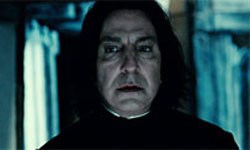 As such, this is the most exciting film of the series, and probably the most satisfying after all the continuing threads from each predecessor. Tension is almost constant, and everything wraps up by the end.
There are echoes of Star Wars, The Return of the King, and Raiders of the Lost Ark in parts of the action scenes—and perhaps too much action. The book's finale was pitch-perfect with all of its confrontations and moments for major and minor characters to shine. Because the major characters are given more to do, it slightly diminishes the moments for the lesser characters. Still, our audience still cheered at all these moments.
The filmmakers deserve credit for handling other key scenes very well, such as the full truth about the history and loyalties of Severus Snape (Alan Rickman) in an appropriately messy flashback montage. And the film excellently explains something in the end that was hard to follow even in the book.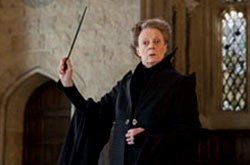 Best of all, the movie successfully follows through on its thematic material. This is a book (and series) that has largely been focused on death. How do we respond to it? Should we fear it? Are there things worth dying for? Why is death referred to as "the final enemy"? Can it be defeated by magic, power, and knowledge, or by the "deeper magic" that's touched upon in C. S. Lewis' Narnia series? Though the HP series isn't overtly Christian like Narnia, it's on equal ground spiritually with Tolkien's Lord of the Rings trilogy.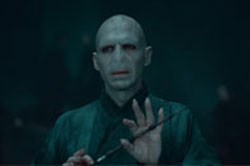 My complaints with this film are small—and similar to other Harry Potter films. There's an art in adaptation of books to film. The HP movies have become unquestionably better over time, but they still lack the nuance of Rowling's books, often stripping away details that could be quickly established with a better visual or snappier line of dialogue. But this is the small difference between a very good adaptation like the Harry Potter movies and a brilliant adaptation like The Lord of the Rings movies. Who knows what might have happened if a single auteur had directed and provided consistent vision.
This series is still a success, no matter how you slice it—not just in box office returns, but in providing consistent production, quality filmmaking, eye-popping visuals, a strong cast, and blockbuster entertainment. Back in the first movie, Mr. Ollivander—proprietor of the famous wand shop on Diagon Alley—told a very young Harry that we should expect great things from him. With the cinematic conclusion ten years later, he's been proven right.
• About the 3D version: There are a few cool moments where things fall from the sky and look realistic, but mostly, the 3-D is nothing special and not worth the extra money or sacrificing the brighter colors.
Talk About It
Discussion starters
Author J. K. Rowling has said that the Harry Potter series is about how we respond to death. What do you think she means by that? Give examples from this film, and previous movies if necessary.
The book (and very subtly in

Part I

) quotes 1 Corinthians 15:26: "The last enemy to be destroyed is death." How does that apply to this story? Contrast Voldemort's plan to cheat death with Harry's understanding and eventual acceptance of death. How should Christians view death in response to what we know?
Why does Harry eventually give in to Voldemort's demand by surrendering himself? Is it guilt, acceptance of defeat, or something else?
Who prevails in this story? Why? What overcomes death and evil at the end of the story? What overcomes death and evil in our Christian story?
Why is it important for Harry to rescue Draco from death in the Room of Requirement? How does it help him later in the story? What do you think Rowling is trying to say with that story twist?
Is there a point to the epilogue beyond showing how the surviving characters are getting along? What does it say about "choice" in light of this movie and the series as a whole? How does it apply to our own Christian beliefs about free will and sin?
The Family Corner
For parents to consider
Harry Potter and the Deathly Hallows: Part II is rated PG-13 for sequences of intense action violence and frightening images. Several characters die in this film—both evil and good. Some are engulfed in flames, others fall to their death, but most are zapped by wands like laser guns. One character dies from a slit throat and a vicious snake attack. Plenty of battered and bloodied bodies are strewn about after the battles, much like a war movie. There's a single profanity during the climactic battle. This is very much a PG-13 film, though a natural progression from where the previous movies have gone.
Copyright © 2011 Christianity Today. Click for reprint information.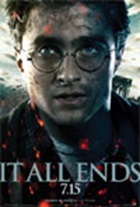 Browse All Movie Reviews By: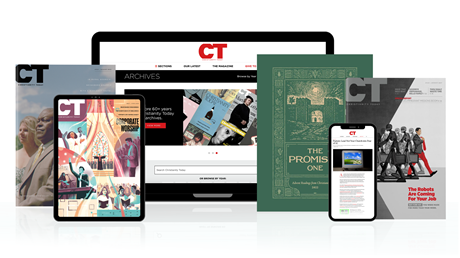 Subscribe to Christianity Today and get access to this article plus 65+ years of archives.
Home delivery of CT magazine
Complete access to articles on ChristianityToday.com
Over 120 years of magazine archives plus full access to all of CT's online archives
Subscribe Now
Harry Potter & the Deathly Hallows: Part II
Harry Potter & the Deathly Hallows: Part II