A Methodist hurricane-recovery ministry that funneled nearly 68,000 hammer wielding volunteers into metro New Orleans until it essentially ran out of money has reinvented itself—by asking volunteers to pitch in $225 to spend a week repairing houses.
And the volunteers are still coming.
Some were in Covington, La., recently, putting up drywall for Adelita Solarzano, an artist whose 100-year-old cottage is still barely livable nearly six years after it was hit by nine trees felled by Hurricane Katrina.
In years past, volunteers' donations to Solarzano or thousands like her would have meant giving up a week of vacation and paying their own transportation to the New Orleans area.
Once here, they would set to work with tools and construction materials provided by some relief organization.
Some major relief organizations, like Habitat for Humanity, Operation Helping Hands and the St. Bernard Project, still mostly follow that model, or ask workers to contribute only nominally toward their upkeep.
But at the turn of the year, the Rev. Darryl Tate said the Louisiana Methodists' enormous disaster-recovery effort found itself near the bottom of its treasury, having spent $34 million in grants and donations from the national denomination.
The state Methodist Conference was reluctant to tap into federal housing dollars, he said, wary of the red tape, spending restrictions and back-office accounting it would entail.
So the conference essentially shut down its rebuilding ministry.
  But on April 1, it replaced it with a new nonprofit organization called the Epworth Project that would seek its own financing, including some from the very volunteers already donating free time and labor.
The new model takes advantage of a truism many rebuilding organizations say they still see, nearly six years after Hurricane Katrina: Volunteers remain willing to come, in substantial numbers. It's the money that has become difficult to find.
Indeed, 70 percent of the volunteers working with Epworth are repeat visitors who come back year after year, said Dale Kimball, Epworth's executive director.
"I don't need to preach; I do need to do this," said the Rev. Robert Wood, a semi-retired Methodist minister from Paupack, Pa., who worked on Solarzano's house and does two mission trips a year.
"Our work isn't done until the homeowner is back in," said Greg Corner, a volunteer from Media, Pa. "If that's going to take spending a little extra money, why not?"
Although volunteers remain willing, Kimball nonetheless said he spends several weeks a year on the road, marketing the region's continuing rebuilding needs to churches and other sources of new volunteers.
A white board in his office is filled with the results: youth groups that will fill 250 slots a week throughout the summer. And pay for the opportunity to do so.
Although it's formally independent of the Methodists' Louisiana Conference, the new Epworth Project is still culturally Methodist. The chairman of its board of directors is the Rev. Gary Willis, senior pastor of Aldersgate United Methodist Church in Slidell, La., and the very name honors the English village and birthplace of the father of Methodism, John Wesley.
In designing Epworth, Kimball said officials estimated that if they attracted 600 volunteers a year and charged each $225, they could finance 50 rebuilding projects a year.
But Kimball said slightly more than 2,000 are signed up. The extra money will finance more rebuilding; the region still carries a substantial backlog of storm damage.
"I've got pages of names and addresses of people waiting for us, and we get three or four new ones a day," Kimball said. "On these two sheets alone I've got a year's worth of work we haven't started."
Bruce Nolan writes for The Times-Picayune in New Orleans.
Related Elsewhere:
CT's previous coverage of Hurricane Katrina includes:
The Saints Go Marching Back | Poverty-fighting Christians labor to restore city workforce after Katrina. (April 27, 2006)
Word and Deed, Again and Again | Five months later and counting, Katrina continues to change the lives of both victims and volunteers. (February 27, 2006)
The Katrina Quandary | America questions the role of Christian charity. (October 20, 2005)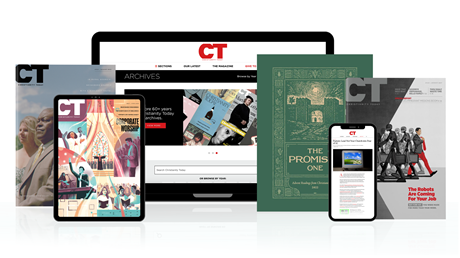 Subscribe to Christianity Today and get access to this article plus 65+ years of archives.
Home delivery of CT magazine
Complete access to articles on ChristianityToday.com
Over 120 years of magazine archives plus full access to all of CT's online archives
Subscribe Now
Katrina Volunteers Continue, Even When it Costs Them
Katrina Volunteers Continue, Even When it Costs Them