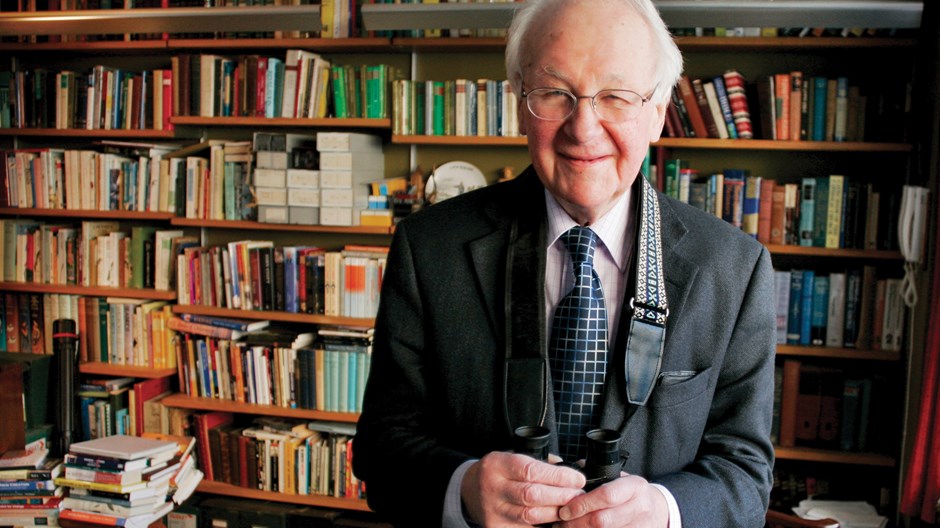 Image: Kieren Dodds
John R. W. Stott, a key architect of 20th-century evangelicalism, turns 90 on April 27. Mark your calendar to thank God that day for the man known around the world as "Uncle John."
Stott's friends have geared up for the event by sharing their memories in two book projects. Curiously, InterVarsity Press asked me—not in any way a Stott expert—to write the foreword for the U.S. editions of both books.
February 2010 saw the publication of Basic Christian: The Inside Story of John Stott. Historian Roger Steer collected anecdotes from dozens of colleagues and friends and wove them into an engaging narrative.
March 2011 will see the U.K. publication of another exercise in recollection, a book that was Stott's own idea. Langham Partnership international director Christopher Wright says Stott "felt a more personal picture could be painted by those who knew him more intimately over the years—and he insisted" it should show "warts and all." Stott asked Wright to solicit the contributions and said "he did not wish to read any of the contributions himself, in order that people should feel free to speak the truth as they saw it." Stott also asked that the book not be published until after his death, but his publisher insisted on preparing it for his 90th birthday. Unfortunately, U.S. readers must wait until the fall for Portraits of a Radical Disciple, as the American edition will be called.
As I read the manuscripts for these books, one thing—or more precisely, one pair of things—struck me repeatedly: Stott's discernment and discipline. John Stott's enormous influence on evangelicalism, in England, America, and around the globe, was possible because he prayerfully discerned what God wanted him to do (and not to do), and then he focused on those things (and disciplined himself not to do many other good things).
I saw this focus in a minor way when I came to Christianity Today nearly 26 years ago. Stott was one of CT's contributing editors, and so, when we wanted a biblically wise perspective on homosexuality, CT's executive editor suggested that I ask him to write it for us. Stott's reply came back in the negative. He was kind but unequivocal: No, he would not write for CT, because he had decided to focus all his writing energies on completing the Bible Speaks Today series. However, yes, CT was welcome to adapt whatever he had already written. Stott's generosity enabled us to adapt a fine article from one of his books.
David Gitari, the now-retired Anglican archbishop of Kenya, experienced Stott's focus in a more puzzling way. In Portraits of a Radical Disciple, Gitari tells of his days as a theology student at Tyndale Hall, Bristol. Stott invited him to stay in his London rectory (nicknamed "The Wreckage" or "The Stottery" by some). "I was at the Stottery for one full month, and to my surprise I met my host only once!" Gitari writes. Stott rose early, breakfasted alone, then went about his pastoral duties or locked himself in his study.
"I had to make an appointment to see him over breakfast during that one month," Gitari continues. "It was amazing to me as an African that I could stay in a friend's house for a whole month and be able to see him only once and that by appointment!"
John Stott on declining a bishopric: 'I believed I'd made the right decision, and I had no liberty to change direction now.'
The cultural chasm between Nairobi and No. 12 Weymouth Street has been fixed in Gitari's mind for 45 years. But over those years, Stott has become increasingly beloved by Gitari and many others in the developing world. Stott has often focused his laser-like attention on projects that bless the church in those regions, whether building ministers' libraries, educating indigenous scholars, or ensuring that majority-world voices are heard at global gatherings.
Does Stott have regrets? After a fashion. Saying no to so much in order to accomplish so much means doing without—doing without the comforts of marriage, for example, and forsaking the institutional power that would have come with being a bishop.
Musing about one particularly attractive bishopric, he said, "I felt I could not now change the whole direction of my ministry without acknowledging that I'd made a mistake. In declining other approaches, I believed I'd made the right decision, and I had no liberty to change direction now."
Like the narrator of Robert Frost's famous poem, Stott took "the road less traveled." Unlike Frost's narrator, Stott did not keep the first road for another day, nor is he "telling it with a sigh." God blessed the path John Stott so resolutely took. And we all know it.
Related Elsewhere:
Previous Christianity Today articles about John Stott include:
Evangelism Plus | John Stott reflects on where we've been and where we're going. (October 13, 2006)
Article continues below
Legacy of a Global Leader | Less known than Stott's earlier work is his ministry with Langham Partnership International. (October 13, 2006)
Basic Stott | In this cover story from 1996, evangelicalism's premier teacher speaks on gender, charismatics, leaving the Church of England, the poor, evangelical fragmentation, Catholics, the future, and other subjects. (September 1, 2003)
Pottering and Prayer | As John Stott turns 80, he still finds weeds to pull, birds to watch, and petitions to make. (April 2, 2001)
Guardian of God's Word | The amazingly balanced, wise, biblical, and global ministry of a local pastor, John Stott. (September 16, 1996)
Previous Past Imperfect columns include:
Sudan's Politics of Prayer | If there were ever a time for intercession in international affairs, this is it. (January 5, 2011)
Singing For Jesus | One reason white America sings spirituals today. (November 23, 2010)
Dwelling in Heaven's Suburbs | Creating a culture of resurrection is key to full-orbed ministry. (September 28, 2010)
Have something to add about this? See something we missed? Share your feedback here.
Past Imperfect
David Neff was editor in chief of Christianity Today, where he worked from 1985 until his retirement in 2013. He is also the former editor in chief of Christian History magazine, and continues to explore the intersection of history and current events in his bimonthly column, "Past Imperfect." His earlier column, "Editor's Bookshelf," ran from 2002 to 2004 and paired Neff's reviews of thought-provoking books and interviews with the authors.
Previous Past Imperfect Columns: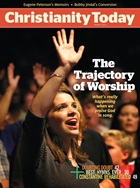 This article is from the March 2011 issue.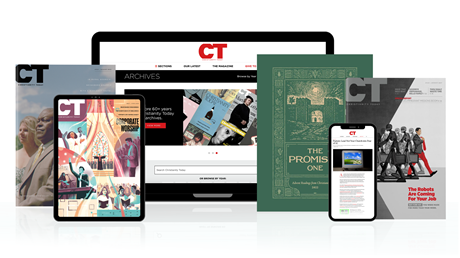 Annual & Monthly subscriptions available.
Print & Digital Issues of CT magazine
Complete access to every article on ChristianityToday.com
Unlimited access to 65+ years of CT's online archives
Member-only special issues
Subscribe
John Stott: The Man Who Wouldn't Be Bishop
John Stott: The Man Who Wouldn't Be Bishop