On a recent trip to Durham, North Carolina, I was asked, "What do you make of all the evangelicals converting to Roman Catholicism?" What immediately came to mind was two recent and well-known conversions of evangelical scholars: Christian Smith, sociologist at Notre Dame, and Francis Beckwith, who at one time was president of the Evangelical Theological Society. Other well-known conversions to Catholicism in my generation—by men whose writings have been important in my intellectual growth—include the late Richard John Neuhaus and Robert Wilken (not from evangelicalism as such, but from Lutheranism).
These are not minds to trifle with! We're talking about men who were and are at the top of their intellectual games, in sociology, theology, and church history. And none of their motives are to be questioned. When it comes to momentous conversions, we usually don't know our own deepest motives. These are often discovered only long after the fact, or maybe never (at least not until we find ourselves in the presence of our Lord—Ah, so that's what I was doing!).
What I can comment on is the tug of Catholicism on the evangelical heart. Because it is a tug that I must admit has pulled at me and many close friends. But there are tugs and there are tugs. Some tugs come from the Holy Spirit, and these naturally are not to be criticized! But other tugs deserve a little scrutiny.
Like the longing for authority. One of the most frustrating things about being Protestant, and especially evangelical, is that there is really no place to turn when you are ready to end a conversation on a controversial point. There is no authority figure or institution that can silence heterodoxy. No one has your back—well, except the ...
1
SoulWork
In "SoulWork," Mark Galli brings news, Christian theology, and spiritual direction together to explore what it means to be formed spiritually in the image of Jesus Christ.
Mark Galli is former editor in chief of Christianity Today and author, most recently, of Karl Barth: An Introductory Biography for Evangelicals.
Previous SoulWork Columns: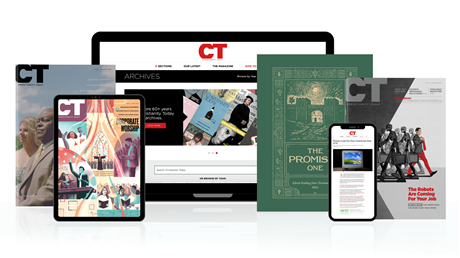 Find hope and historical insight. For a limited time, explore 60+ years of CT archives for free!
Daily devotions from Timothy Dalrymple during this pandemic.
Hundreds of theology and spiritual formation classics from Philip Yancey, Elisabeth Elliot, John Stott, and more.
Home delivery of new issues in print with access to all past issues online.
Join now and get print issues access to archive PDFs.
The Confidence of the Evangelical
The Confidence of the Evangelical