Questions regarding God's justice will be with us always—at least until the kingdom comes. A current example: Since Love Wins brought it up, we are pondering the fate of those who have never heard of Jesus. The New Testament clearly teaches that we can appropriate the forgiveness wrought for us on the cross only by trusting in Christ. But of course, those who haven't heard of Christ cannot do that. So how will God judge them?
In my book, God Wins, I argue that when it comes to such questions—questions the Bible does not answer—our only recourse is to trust in the God who has shown himself to be perfectly merciful and perfectly just in Jesus Christ. We are called to trust that this God will do what is just, right, and good.
This answer has seemed too easy to some. One reviewer of my book referred to this type of answer as "punting"—by which he inferred that it was an easy way out of theological dilemma.
In one sense, the criticism is just, because in the book I did not signal what an extraordinary thing such faith is. I may have given the impression that this sort of faith is an easy out, a comforting escape, a way to avoid tension and ambiguity. It is anything but that.
To me, the easy way out of such dilemmas is to foreclose the tension. For some Christians today, that means positing a loving God who would never in a millennium condemn such people to hell in such an arbitrary fashion. Others say that people who have never heard the gospel will be judged by their good works, or by the lights of their religion. Some speculate that upon their death, such people will be given knowledge of Jesus and will be able to make a decision for Christ right then and there.
The problem with each "solution" is that ...
1
SoulWork
In "SoulWork," Mark Galli brings news, Christian theology, and spiritual direction together to explore what it means to be formed spiritually in the image of Jesus Christ.
Mark Galli is former editor in chief of Christianity Today and author, most recently, of Karl Barth: An Introductory Biography for Evangelicals.
Previous SoulWork Columns: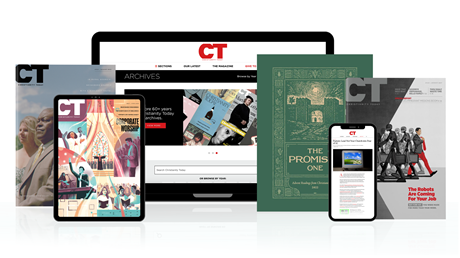 Subscribe to Christianity Today and get access to this article plus 65+ years of archives.
Home delivery of CT magazine
Complete access to articles on ChristianityToday.com
Over 120 years of magazine archives plus full access to all of CT's online archives
Subscribe Now
Trusting God with the Ones You Love
Trusting God with the Ones You Love