true
Twenty-seven-year-old Adam (Joseph Gordon-Levitt) is fine. He has an attractive girlfriend, Rachael (Bryce Dallas Howard). A good job with Seattle public radio. And a loyal best friend, Kyle (Seth Rogan). Adam follows the rules. He doesn't smoke. He recycles.
And then he gets diagnosed with a rare form of cancer, and is given a 50/50 chance of making it.
Adam tries to come to grips with the fact that his life isn't really fine, but doesn't want to inconvenience anyone in the process. He decides not to call his mother, Diane (Anjelica Huston), for a few days—partly because she's overprotective and partly because she already has her hands full caring for Adam's dad, who has Alzheimer's. Adam gives his artist-wannabe girlfriend an out, telling her she can leave if she wants (she doesn't). And he allows his horny man-child friend Kyle to use his diagnosis to help them meet women.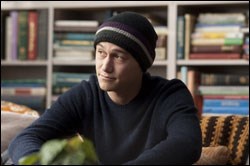 Adam also starts meeting with Katie (Anna Kendrick), the hospital's newbie shrink. Adam is her third patient ever and it's painfully obvious she thinks real life is just like all the textbooks she put in storage about five minutes ago.
When chemo starts, ushering in painful side effects and eventually fear, Adam realizes he can't do this alone. He's going to have to inconvenience others. And he slowly starts to face that fact that all his attempts to avoid risk and danger—like not learning how to drive—didn't really protect him after all. Maybe he was a little too fine all along.
50/50 was written by Seth Rogen's friend Will Reiser, a TV and movie producer who dealt with his own cancer diagnosis at a young age. "We thought the best way to pull something good out of the situation was to get him to write a screenplay," Rogen is quoted as saying in the production notes.
50/50 captures the humor, poignancy, and insight of their journey, from a decidedly crude 20-something guy perspective. For example, in an early scene Adam and Kyle have a conversation about why Adam and his girlfriend haven't had sex in three weeks. They discuss her yeast infection and menstrual cycle, as well as oral sex and why she "owes" him some action. It's like the folks involved with the movie wanted us to really get it upfront that this isn't your typical weepy cancer movie.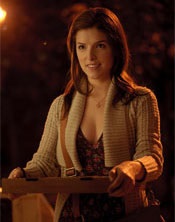 Other aspects of the atypical perspective are among the film's strengths. We're used to female-fronted cancer flicks and to buddy party films. This is kind of like Beaches meets Superbad. This unique take on cancer includes surprising humor in the journey. And it's refreshing to see a guy friendship on film that isn't mostly about beer and babes, or crime and cars.
Gordon-Levitt and Rogen offer compelling performances and great friend chemistry. Their scenes with the two older male cancer patients Adam meets in chemo have an equally compelling, authentic ring.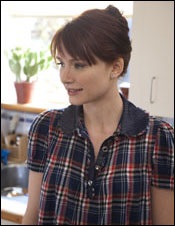 Unfortunately, women don't fare as well in 50/50. Besides the fact that Kyle just wants to bed as many women as possible, Adam's girlfriend is too flaky and shallow, Adam's mom Diane is a pretty one-dimensional worrywart, and hospital shrink Katie is mostly inept and cold. They mostly feel like caricatures, but thankfully Diane and Katie become more real and well-rounded as the film progresses.
In fact, the whole film gains momentum and depth as it goes along, and by the end it's rather insightful and sweet. The film has interesting things to say about how we as a culture deal (or don't deal) with difficult situations like a cancer diagnosis. In the end it makes a strong case for the power of telling the truth and our desperate need for each other—especially when the odds are stacked against us.
Talk About It
Discussion starters
Why do you think Adam is so averse to risk and danger?
At a work party just after Adam's diagnosis, his coworkers struggle to find the right words to say. Have you ever been in Adam's shoes? What did you want others to say to you?
What do Adam and Kyle, arguably unlikely friends, offer each other in their relationship?
Have you or someone close to you ever received a scary diagnosis? What helped you the most in that journey?
How does this journey with cancer change both Adam and Kyle?
The Family Corner
For parents to consider
50/50 is rated R for language throughout, sexual content, and some drug use. There's a lot of the f-word, and a lot of Kyle wanting to do the f-word with as many women as possible. In one scene Kyle and Adam meet two women at a bar and they all eventually go home and hook up. We see Adam and his "date" having sex (no real nudity is shown). These are obviously one-night stands. Two guys Adam meets in chemo offer him some weed-laced macaroons, which he eats, and they all take "medical" marijuana in a couple other scenes, even perfectly healthy Kyle. There's crude humor throughout, and no mention of heaven or any sort of higher power as Adam faces the possibility of death.
Copyright © 2011 Christianity Today. Click for reprint information.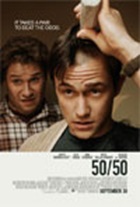 Browse All Movie Reviews By: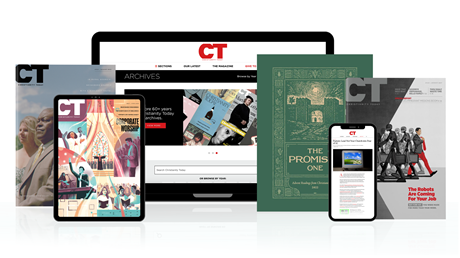 Annual & Monthly subscriptions available.
Print & Digital Issues of CT magazine
Complete access to every article on ChristianityToday.com
Unlimited access to 65+ years of CT's online archives
Member-only special issues
Subscribe
50/50
50/50