"On the Origin of Species … uh … with … oh God."
Richard Dawkins, when asked for the full title of Charles Darwin's famous book (On the Origin of Species by Means of Natural Selection, or the Preservation of Favoured Races in the Struggle for Life). Dawkins was promoting a poll that found two-thirds of British Christians cannot name the first book of the New Testament.
Source: BBC Radio 4
"To those Christians who have venomously and vomitously [sic] cursed the Court family and threatened bodily harm and assassination: In His name, I forgive you."
U.S. District Judge Fred Biery, approving the settlement of a Texas school board's prayer lawsuit. The settlement lets students lead prayer at graduation but not football games, and bars teachers from participating.
Source: Religion Clause
"Changing the name of the convention would require a great cost in dollars and in energy."
Jimmy Draper, chairman of a Southern Baptist Convention task force that recommended keeping the denomination's name but encouraging the informal moniker "Great Commission Baptists."
Source: Baptist Press
"I am overweight. I am a terrible example to our people."
Rick Warren, who lost 60 pounds last year and hopes to lose another 30 in 2012. He has encouraged his congregation to participate in a massive weight-loss campaign.
Source: USA Today
"We seem to be the first."
Niklas Raadstroem, playwright for the Gothenburg City Theatre in Sweden, on performing both the Old and New Testaments. In The Bible, a five-hour production, 15 actors play about 90 roles.
Source: AFP
Related Elsewhere:
Past "Quotation Marks" columns are available from March 2012, February 2012, January 2012, December 2011, November 2011, October 2011, September 2011, August 2011, July 2011, June 2011, May 2011, April 2011, March 2011, February 2011, and earlier issues of Christianity Today.
Check back for more from our March issue.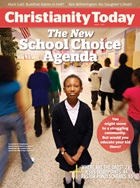 This article is from the April 2012 issue.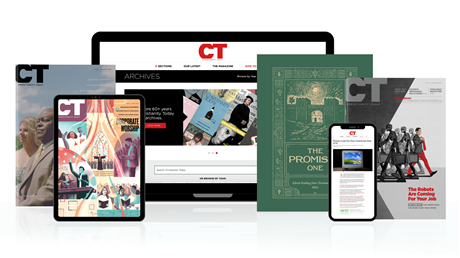 Find hope and historical insight. For a limited time, explore 60+ years of CT archives for free!
Daily devotions from Timothy Dalrymple during this pandemic.
Hundreds of theology and spiritual formation classics from Philip Yancey, Elisabeth Elliot, John Stott, and more.
Home delivery of new issues in print with access to all past issues online.
Join now and get print issues access to archive PDFs.
Quotation Marks
Quotation Marks