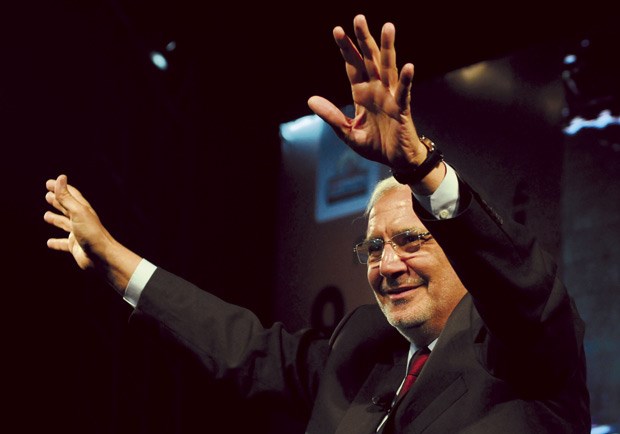 Religious freedom for Christians in Egypt (Copts) and other religious minorities hangs in the balance as Egyptian voters prepare to select a new president starting May 23. This is the first open presidential election in a generation. If voters favor a hardline Islamist as president, existing religious freedoms are at greater risk. At least one moderate candidate favors less state involvement in religion.
Right now, the two major contenders for the presidency are Amr Moussa, belonging to the old guard around former president Hosni Mubarak, and Abdel-Moneim Abol Fotoh, an Islamist with roots in the Muslim Brotherhood. Until mid-2011, Moussa was Secretary-General of the Arab League and is widely recognized as an establishment figure. His hardline criticism of Israel has proven to be popular in Egypt.
Abol Fotoh, a political moderate, quit the Muslim Brotherhood in 2011 after decades of involvement in order to run for president. In the late 1990s, he spent five years in prison for his political activism.
In the past week, popular resentment in Egypt exploded when the Election Commission disqualified 10 candidates, including three well-known and controversial figures: Khairat al-Shater (Freedom Justice Party, Muslim Brotherhood); Omar Suleiman (former vice president and spy chief under Mubarak); and Hazem Abu-Ismail (an ultra-conservative Salafist). This week, Shater alleged that the commission's move was an attempt the rig the election.
During the Egyptian parliamentary elections, 75 percent of voters voted for an Islamist party, indicating enormous popular support for religiously conservative candidates. Since Moussa may have the backing of Egypt's military but is certainly no Islamist, it is quite possible that Egypt's next president will have an Islamist background.
Among the Islamist candidates, Abol Fotoh is more openly seeking support of moderates—both Muslims and Christians. He agreed to an interview with Christianity Today to explain his point of view on Muslim-Christian relations, the primary place of Islam in governing Egypt, the role of the new president, and relations with the United States and Israel.
"The president of Egypt needs to be religious," Abol Fotoh told CT. "Egyptians, Christians and Muslims, are a religious people. They love religion. We do not have extremist secularism in Egypt as there is in Tunisia or Turkey, which is why people cannot imagine a secular president would rule Egypt.
"The president needs to protect citizenship with honesty and righteousness," he said. "[Egypt needs] justice with the presence of a real independent judiciary." (During the days of Mubarak, many criticized the justice system as politicized and corrupt.)
As do other candidates, Abol Fotoh supports the controversial Article 2 of Egypt's constitution. This article establishes Islam as the state religion, Arabic as the national language, and Shari'ah (the Islamic legal code) as the principal source for legislation. "Article 2 does not contradict with freedom of belief," he said. "Legislation is done under the observance of the Constitutional Court. The role of clerics—Christian and Muslim—is only to advise and give opinions and not to dominate, legislate, or monitor the legislation."
Many of the tensions between Muslims and Christians, Abol Fotoh believes, are over conversions from one religion to the other and construction of new church buildings. He said that changing religion is "a personal right" and that religious groups and state should refrain from seeking to supervise religious conversion.
He also believes that the sometimes-violent confrontations over church construction occurred because such buildings require nearly-impossible-to-obtain special permits. "Egyptians," he said, "do not need [more] churches or mosques; they need farms, scientific research centers, colleges, factories, houses."
Pluralism is welcome in Egyptian society, he said, noting that his "Christian brothers" were living in a self-imposed ghetto prior to the 2011 revolution. But they are now "present in the Egyptian community, participating in … the [Muslim Brotherhood-supported] Freedom and Justice Party and other parties, doing their work.
"Christians initially only made their voices heard in church but now have become vocal in the community of all.
"The nation belongs to all Egyptians, whether they are Christians or Muslims, men or women, Islamists or have leftist or liberal ideologies."
The candidate does not reject his Muslim Brotherhood background. But he said, "I run as an independent, not representing any political party or power. I have no administrative or organizational business with the Muslim Brotherhood now. But this does not mean that a person should give up his ideologies. I'm still proud of my progressive, enlightened, moderate Islamic ideologies, and that has been known about me for 42 years.
"I work in public activism with these ideologies and visions, which fight extremism, violence, and seek to build the nation and rapprochement of all citizens in the service of this country."
He does not endorse the concept that Muslims have a superior role in society. "Muslims and Christians are equal. God in the Holy Qur'an protects human dignity and that includes all humanity. Unfortunately the West has drawn incorrect conclusions because of ultra-conservative Islamists."
The relations between the Muslim Brotherhood's Freedom and Justice Party and Abol Fotoh are far from ideal. "The Brotherhood should not be engaged in party politics and competing for power, but it does because the activities of the Muslim Brotherhood and the Freedom and Justice Party are mixed."
The Muslim Brotherhood has fielded its own now-disqualified candidate (Shater), and the organization publicly opposes the candidacy of Abol Fotoh. Some observers believe this is political posturing. But even if this stance of the Brotherhood is true, the public dispute between Abol Fotoh and the Muslim Brotherhood will divide the Islamist vote. The Brotherhood also has a backup candidate: Mohammed Morsi, chair of the Freedom and Justice Party.
There will be a runoff election in June if no candidate gains a clear majority.
Abol Fotoh supports a mixed parliamentary-presidential system. "I support that the parliament should have a supervisory role over the executive power." This role would give the parliament greater power than they had before during the decades following the revolution of 1952.
The Egyptian economy is in shambles and the state is on the brink of bankruptcy. Abol Fotoh said Egypt first of all needs internal and external security for building up the economy. Fear is that a bankruptcy will drive prices up, which in turn will create a revolt of the poor who can be easily manipulated by extremists. He said addressing the needs of the poor would be an important priority upon becoming president. Fighting chronic poverty will require funds that Egypt's national government currently does not have.
Abol Fotoh does not recognize the state of Israel. "War is not in the interest of Egypt, but in talks with Israel the interests of Egypt should have priority." In all international relations, including with the United States, he said, "Relations must be to the benefit of Egypt. U.S. aid to Egypt serves U.S. interests in Egypt, and therefore both need to be in relation to each other."
Cornelis Hulsman in editor in chief of the Arab West Report in Cairo.
Related Elsewhere:
Previous coverage of Egypt includes:
Why Pope Shenouda's Death Matters to Egyptian Protestants | The Coptic 'pope of the Bible' was controversial yet beloved. (March 19, 2012)
Egypt's Pope Shenouda III Dead at 88 | Coptic Orthodox leader was one of the world's most revered Christians. (March 17, 2012)
Christians Killed, Injured in Arab Spring Fallout | The bloodiest day since Egypt's uprising was caused by a peaceful Christian protest. (October 10, 2011)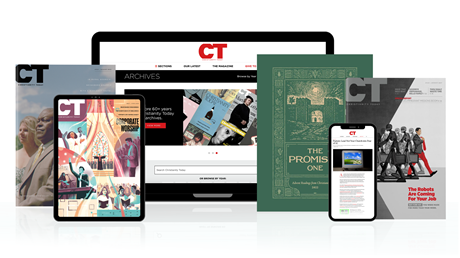 Subscribe to Christianity Today and get access to this article plus 65+ years of archives.
Home delivery of CT magazine
Complete access to articles on ChristianityToday.com
Over 120 years of magazine archives plus full access to all of CT's online archives
Subscribe Now
What Egypt's Leading Islamist Presidential Candidate Thinks About Christians
What Egypt's Leading Islamist Presidential ...