Pro-life advocates cheer state court rulings
Utah's Supreme Court ruled that an unborn child qualifies as a minor under the state's wrongful death statute. The December decision came after a Utah couple sued a government-sponsored clinic in 2007, alleging their concerns and requests for an induced labor nearly a week before the baby was stillborn were ignored. The federal suit was halted while the state court decided if such a case could be heard.
Meanwhile, Pennsylvania's Supreme Court said a 17-year-old's decision not to tell her mother she was pregnant wasn't sufficient reason for a county judge to refuse to authorize an abortion. But pro-life advocates said the ruling indicated that judges' decisions on whether minors are "mature and capable of giving informed consent" should be taken seriously and should not be mere "rubber stamps" on minors' abortion requests.
Parliament reaffirms church de-registrations
HUNGARY Soon after the Hungarian Constitutional Court struck down a controversial religion law in December, lawmakers passed a new version that addressed the court's procedural concerns. The law recognizes only 14 faith groups and requires nearly 350 others to re-register for state approval. It also requires registered groups to have been present in Hungary for at least 20 years. Government officials say the law is intended to root out fraudulent organizations that operate under the protection of religion. Religious freedom advocates argue that the law will cause hardship for many smaller faith groups.
USCIRF reauthorized at the last minute
Congress reauthorized the U.S. Commission on International Religious Freedom (USCIRF) mere hours before it was set to shut down for good in December. The reauthorization until September 2014 scaled back USCIRF's budget from $4.3 million to $3 million, cut the number of unpaid commissioners from nine to five, and limits them to two two-year terms. The change forces out seven of the nine current commissioners.
United Nations drops defamation clause
The United Nations General Assembly recently passed a resolution condemning religious intolerance without, for the first time in more than a decade, including a clause about defamation. Support for the clause has declined significantly over concerns that it allowed for blasphemy laws. Many countries now back a new approach that focuses on protecting believers rather than beliefs. In December, a series of meetings called the Istanbul Process addressed a U.N. resolution highlighting an individual's right to religious beliefs, but critics protested the lack of outright discussion on blasphemy.
Government begins crackdown on religion
KAZAKHSTAN Lawmakers have passed strict regulations on religious expression in the Central Asian country. At a closed October meeting, officials drafted plans to enforce state censorship of nearly all religious literature and objects as well as the statutes of religious organizations. The censorship is part of a strict religion law passed last fall that also created a complex registration system and bans unregistered religious activity. Officials say the law is progressive; religious leaders are fearful of challenging the new rules.
Mayor defies Supreme Court order
INDONESIA Civil rights groups plan to sue to force the mayor of Bogor to obey an Indonesian Supreme Court order allowing a Christian congregation to use its building. The Bogor branch of the Indonesian Christian Church has been worshiping in a member's home or on a roadside since the local government sealed their church building in 2010. The Supreme Court passed down its order in December 2010. The Bogor mayor's intransigence has raised questions about the government's ability to enforce its laws.
Christian organizations buy .xxx domains
Christian colleges are joining hundreds of other organizations in buying .xxx domains featuring their names in order to protect their brands. Schools such as Biola University in California purchased the domains to prevent others from posting pornography on the sites and potentially damaging the school's image. ICM Registry, the company that sells the domains, allowed companies and celebrities first access to buying up .xxx sites featuring their names after concerns were raised about extortion. Groups that bought the domains have no plans to put any content on the sites.
Google donates millions to IJM
International Justice Mission (IJM) is one of ten organizations to receive part of the $11.5 million in grants Google is awarding to fight human trafficking. The majority of the funds, $8 million, went to two IJM-led coalitions in India. Most of IJM's funding stems from private donations; less than 1 percent of its $24.6 million budget in 2010 came from major corporations or their foundations.
Massive attack against churches foiled
TURKEY An extensive plot to bomb the Turkish Parliament, the United States embassy, and "all the churches" in Ankara, Turkey's capital city, was made public after authorities indicted 11 alleged militants in December. The arrests were made in July, when police seized 1,500 pounds of explosives along with other evidence. The alleged militants also planned to attack Christian clergy, who had no knowledge of the threat until the indictment was unveiled.
Charges filed in massacre of Christians
PERU In 1984 Peruvian military members killed 123 residents in the rural village of Putis. Nearly three decades later, a public prosecutor has filed charges against four officials who commanded operations at the time. The predominantly Christian villagers sought military protection after their mayor was assassinated by the Shining Path, a guerrilla group that often targeted Christians; instead the military gunned them down.
Kashmir Christians fearful after arrests
INDIA Christians in the Kashmir Valley have grown increasingly fearful as Muslim leaders express more opposition to conversions. In November, a pastor was arrested for allegedly luring Muslim youths to convert by offering money. At the hearing, the grand mufti—the highest official of religious law—used a clandestine YouTube video of the pastor baptizing seven Muslim men and women as evidence. The pastor was eventually released, but the video and allegations turned many local leaders against the Christian minority in the area. Additionally, a Shari'ah court summoned a Dutch Catholic missionary who runs two schools over charges of proselytizing and forced conversions. The religious court has no legal authority over non-Muslims, but the mufti in charge indicated that the court's ruling could demand Christian schools to cease baptisms and morning prayers.
Metal thieves target churches, cemeteries
UNITED KINGDOM British churches have been hit hard by a rapid increase in metal thefts. Officials estimate that an average of 1,000 metal thefts took place every week in 2011, and that the number of thefts from churches doubled over the past three years. The thieves stole parts of lead church roofs, cemetery plaques, manhole covers, and war memorials. British Transport Police said the issue is now second only to their fight against terrorism.
Pro-life activist arrested again
CANADA Pro-life activist Linda Gibbons was arrested once again for protesting outside an abortion clinic in Toronto. Gibbons, who is 63, has been arrested about 20 times and has spent nearly nine years in prison since Toronto passed a temporary injunction in 1994 that prohibits protestors from standing within 150 meters of a clinic. Two days before her arrest, her lawyer argued before the Supreme Court of Canada that Gibbons should not have been dealt with by criminal courts because a civil court originally issued the injunction. Gibbons argues she is being targeted because of her views.
Related Elsewhere:
See Christianity Today's news section and liveblog for more news updates.
Have something to add about this? See something we missed? Share your feedback here.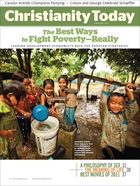 This article is from the February 2012 issue.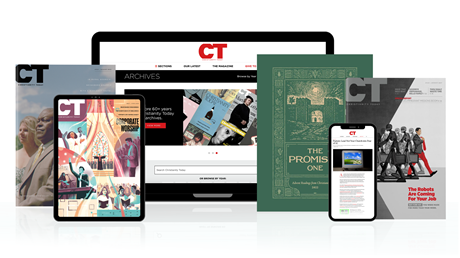 Annual & Monthly subscriptions available.
Print & Digital Issues of CT magazine
Complete access to every article on ChristianityToday.com
Unlimited access to 65+ years of CT's online archives
Member-only special issues
Subscribe
Pro-life Advocates Cheer State Court Rulings, Parliament Reaffirms Church De-Regulations, and More News
Pro-life Advocates Cheer State Court Rulings, ...