There is something decidedly public about Ash Wednesday. Walking around all day with a gash of gray ash across one's forehead—this is among the most visible Christian things I do each year. This is a rare day when I cannot and could not hide my Christian commitments and my Christian aspirations, even if I wanted to.
This year, I will be joining many Episcopal priests in taking the public witness of Ash Wednesday one step further. On Wednesday, my colleague Catherine Caimano and I will put on cassocks and surplices, and go to a corner near Duke University Hospital with small containers of ashes and copies of a litany of repentance from the Book of Common Prayer. We will offer "the imposition of ashes" to people in the street.
We will offer to pray with people—prayers that name our failings and our striving to change: "We confess to you and to one another, and to the whole communion of saints in heaven and on earth, that we have sinned by our own fault in thought, word, and deed," our Ash Wednesday litany bids us to say.
"We confess our self-indulgent appetites and ways, and our exploitation of other people … our intemperate love of worldly goods and comforts, and our dishonesty in daily life and work … our waste and pollution of your creation, and our lack of concern for those who come after us."
And Cathie and I will offer to mark people's forehead with a cross of ashes. As we make the sign of the cross, we will say "Remember that you are dust, and to dust you shall return."
Because we suspect that penitence is usually done best when one joins in a community of people who are pursuing penitence together, Cathie and I will also have on hand small cards listing the whereabouts and Web pages of nearby Episcopal churches. And we will offer people a copy of a devotional book called "Bread And Wine: Readings For Lent And Easter," which might prompt the people we meet to continue to reflect on and pray about the things our streetside liturgy names: sin; repentance; forgiveness.
Repentance has a public aspect and a private aspect. Jesus speaks very clearly about doing one's repentance in secret—not chattering on in public about how hungry your pious fasting has left you. At the same time, the church also has a ministry to call—publicly—for repentance, to sometimes play the role of John the Baptist. Calls for repentance happen every week, every day, inside religious buildings, inside religious communities. Sometimes calls for repentance need to happen out on the street corners, too.
Still, this is a strange thing to do, this liturgy outside a hospital. It does not feel entirely comfortable to me—but I am not sure anything about Ash Wednesday ever feels entirely comfortable.
"Why exactly are you doing this?" a student of mine asked me.
One priest, who began imposing ashes in public in 2010, has noted that there is an aspect of institutional flexibility to imposing ashes on a street corner. It acknowledges that some people "want to be able to claim the symbols of their faith and that relationship with God" … but that they just "can't get to church."
I would add that there is something about Ash Wednesday—the day the church sets aside for people to acknowledge, before God and one another, our mortality, our finitude and our moral failings—that suggests taking this particular liturgical action into the streets (besides following, as it does, the public revelry of Mardi Gras, Fat Tuesday). We are going into public with our ashes because Jesus died in public. He didn't die in the Upper Room surrounded only by his disciples.
What ministers with their ashes are offering is a bodily marker of God's entry into our death. The ashes Cathie will inscribe on my forehead, and I on hers, let me name truths that most days I cannot or will not name—that I have sinned; also, that I have a body, and I am going to die. To walk around all day with a cross on your head is to walk around in a body inscribed with death. It is also, oddly, to walk around inscribed with hope—the hope that comes through Jesus' having joined us in our mortality.
To my mind, the priests who offer ashes in public on Wednesday are not doing something for the sake of convenience or expediency; this is not liturgical fast food. Cathie and I will be in front of the hospital offering an invitation to willing passersby to join us in reflecting on our limitations and sins and our need for God's grace. And we will be in public, with our prayers and our crosses of ash, to meet the Christ who died in a public place.
Lauren Winner teaches at Duke Divinity School in Durham, N.C., and was recently ordained an Episcopal priest. Her new book is Still: Notes on a Mid-Faith Crisis.
Related Elsewhere:
CT reviewed Lauren Winner's recent book, Still: Notes on a Mid-Faith Crisis.
Previous articles by or about Lauren Winner include:
Sex in the Body of Christ | Chastity is a spiritual discipline for the whole church. (May 13, 2005)
The Dick Staub Interview: Lauren Winner's Faith Still a Bit Jewish | The author of Girl Meets God discusses the Jewish habits that inform her Christianity. January 1, 2004)
Solitary Refinement | Evangelical assumptions about singleness still need rethinking. (June 11, 2001)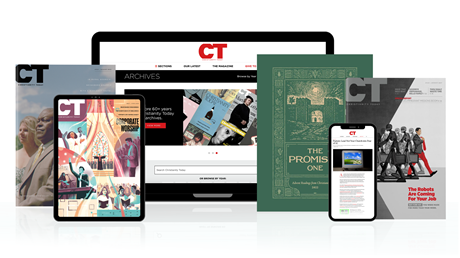 Annual & Monthly subscriptions available.
Print & Digital Issues of CT magazine
Complete access to every article on ChristianityToday.com
Unlimited access to 65+ years of CT's online archives
Member-only special issues
Subscribe
Why Ash Wednesday Belongs out of the Church and out on the Streets
Why Ash Wednesday Belongs out of the Church and ...