I'm guessing at least 15 of your friends have posted Jefferson Bethke's "Why I Hate Religion But Love Jesus," and maybe yet another 15 of your friends posted response pieces. Don't worry: the phrase 'false dichotomy' will not appear anywhere in this article. And we will not discuss at length the merits of Christian spoken word as a subgenre (perhaps another time).
Bethke risks appearing supremely arrogant by claiming to love Jesus and hate religion—an arrogance of which, I must point out, I am as guilty as anyone. To separate Jesus from religion is to create a false dichotomy an untrue juxtaposition of two non-mutually exclusive concepts. Jesus did not come to abolish religion. He did not come to abolish the law. (Matthew 5:19) He came to do what he is still in the business of doing: to redeem all.
We do not get to separate ourselves from the Church, as Christians. We do not get to claim non-religiosity simply to fit in, or to feel better about ourselves. As a friend of mine put it, to say that you love Jesus but hate religion is akin to saying you love your best friend but hate his wife. That relationship will not last.
Making pronouncements about religion certainly isn't new. When Anne Rice 'quit' Christianity back in 2007, she said, "It's simply impossible for me to 'belong' to this quarrelsome, hostile, disputatious, and deservedly infamous group. For ten years, I've tried. I've failed. I'm an outsider. My conscience will allow nothing else." How else are we to respond, except to carry on in our quarrelsome, hostile, disputatious ways. Buying into this false dichotomy—err, wrong-minded thinking doesn't do anyone any good. It separates the individual from the group to which they belong in the name of Jesus Christ. ...
1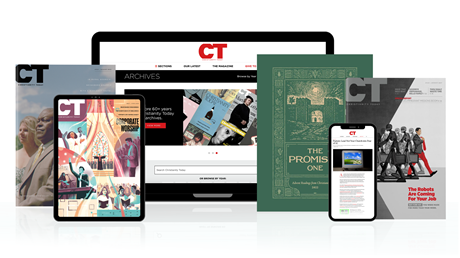 Subscribe to Christianity Today and get access to this article plus 65+ years of archives.
Home delivery of CT magazine
Complete access to articles on ChristianityToday.com
Over 120 years of magazine archives plus full access to all of CT's online archives
Subscribe Now
'Why I Hate Religion But Love Jesus': To Adore or Abhor?
'Why I Hate Religion But Love Jesus': To Adore or Abhor?