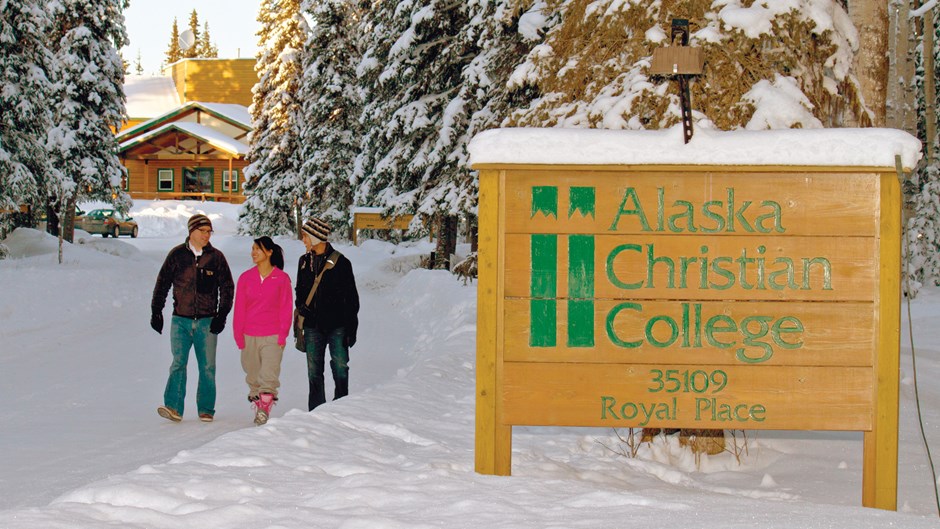 Image: Bill Heath
Ask any high-school senior if colleges are competing for his or her attention, and the answer is simple enough: "Check out my mailbox." Flashy fliers and brilliant brochures—some even come with fancy DVD "tour guides"—arrive almost daily, essentially screaming, "Pick me! Pick me!"
Christian institutions are in on the act, with their own flurry of clever slogans, beautiful pictures, and dazzling graphics. These days, just as important as marketing and defining a niche, schools need to respond to the many challenges that face Christian higher education—such as affordability, elitism, and cultural and missional relevance. Here are five schools that address those challenges in unique ways.
Alaska Christian College
Rae Fancher had been raped and abused as a young girl, so when she first came to Alaska Christian College (ACC) as a freshman, her needs were far more than academic. "There were times I couldn't even be in the same room with a man," she recalled. "I'd start shaking and crying."
Suffering from post-traumatic stress disorder, Fancher found hope at the school's counseling center, ultimately "working through that," as she put it, and later defying all odds by making it through boot camp at the U.S. Naval Academy. Today, she is a commissioned United States Naval officer—the first Alaska Native female to hold the position—stationed in Virginia Beach, Virginia.
Fancher's story is not unusual. ACC president Keith Hamilton says about half of its male students and roughly 90 percent of its female students have been sexually abused in the past. For many Alaska Native youth, the future, like the long winter nights that surround them, is dark. Only about 67 percent of them complete high school, and of those who enroll in college, only 12 percent survive their first semester.
ACC, located in Soldotna, Alaska, is changing that—one life at a time.
Founded in 2000 by the Evangelical Covenant Church of Alaska, ACC provides its primarily Alaskan student body something they weren't getting elsewhere: biblically based studies, Christian discipleship, and the skills for further education in a Western culture. ACC offers two-year programs in biblical and ministry studies, but also focuses on helping students heal spiritually and emotionally.
Nearly all of the school's 45 students come from rural villages where test scores are 40 percent lower than the national average, so developmental courses are part of the curriculum. Many ACC students have difficulty with written and verbal communication.
"In the village, you'll hear a mix of different languages: two different native dialects, English and Pidgin English," said Hamilton. "These students are living between Western culture and a subsistence rural culture. We offer a transitional opportunity to their next step in higher education."
Just as important as educating the mind is transforming the heart. ACC's New Hope Counseling Center offers free counseling to all students; 80 percent take advantage of the service.
Hamilton said the biggest hurdle for students is "the baggage they carry from their past." According to the American Psychological Association, American Indians and Alaska Natives experience far greater psychological distress than the general population, putting them at greater risk for some mental disorders. Alcoholism and sexual abuse have historically been cyclical, generational problems. Among those ages 12 and older, Alaska has the highest percentage of illegal drug use in the United States (13.5 percent).
Among young people, Alaska's suicide rate is three times the national average, according to a University of Alaska-Anchorage study. In some villages, the suicide rate among teens and young adults soars to seven times the national average.
"So when you have a student who can't get to class in the morning, are they lazy or depressed?" said Hamilton. "Maybe he just found out about a suicide in his village, or a fatal accident, or a family member affected by substance or sexual abuse. The counseling center hits that head on to get students to a place of healing or accepting what's happening in life and moving on."
Many students also struggle with cultural identity, said Curtis Ivanoff, field director for the Evangelical Covenant Church of Alaska. "At ACC, they grow in their understanding that their identity is ultimately in Christ," he said. "That sense of self helps them in whatever they decide to do. Our hope is that eventually many will return to their home villages equipped to be agents of hope in the name of Christ." Many alumni are doing just that—teaching in villages, nursing, doing ministry, or working in a trade.
ACC's annual tuition ($14,000) is lower than most private institutions, and scholarships are available. About 65 percent of funds come from individual and church donations.
College of the Ozarks (MO)
At College of the Ozarks in Point Lookout, Missouri, students don't take out loans. They punch a clock.
Students work 15 hours a week plus two 40-hour workweeks until they graduate debt-free. The 80-plus campus jobs range from working at the college's four-star hotel and restaurant, to milking cows at the campus dairy, to operating a beef and hog farm, to baking fruitcakes for the school's gift shop.
"The price of higher education is just outrageous," said Elizabeth Hughes, director of public relations. "If you don't have a way to pay for a college education, you leave burdened with debt. So parents and young people are looking for ways to meet that cost."
The King's College (NY)
At the King's College, those not interested in changing the world and culture need not apply.
Uniquely situated in Manhattan's Empire State Building, King's is in the business of training world leaders. In addition to a typical major program, every student must take 60 credit hours of rigorous politics, philosophy, and economics courses, each taught from a Christian worldview. Most Christian liberal arts schools require between nine and sixteen hours in such courses for general education requirements.
The requirement at King's gives "all of our students a common grounding in the great ideas that built the culture in which they work," said writing instructor Alissa Wilkinson. "They share an excitement about learning, a desire to pursue the truth and someday make a difference in their part of the world."
Moody Aviation (WA)
The need for missionary pilots is just as great today as when Jim Elliot and his team brought the gospel to the jungles of Ecuador more than 50 years ago. With five-year programs in both flight and maintenance, Moody Aviation in Spokane, Washington, is dedicated to meeting that demand.
Sixty-five percent of the instructional staff are on loan from various mission agencies. They've all "been there, done that, and are passing on to the next generation both the heart and the skill set to continue in mission aviation," said Cecil Bedford, director of the program.
To date, Moody has trained almost half of the missionary aviators that are now overseas.
Shepherds College (WI)
Shepherds College in Union Grove, Wisconsin, is the country's leading Christian post-secondary educational program for students with intellectual disabilities.
Students study biblical studies and culinary arts or horticulture, as well as life skills such as communications, personal finance, transportation, and more—all while being mentored on recognizing God's plan for their lives.
Faculty prepare students for "appropriate independence," including "the truth that each of us has been created on purpose and for a purpose," said Tracy Terrill, director of the college. "We desire that each student determine and then pursue God's plan for his or her life and ultimately share God's love through community involvement and service to others."
Jocelyn Green is an award-winning freelance writer and author living in Cedar Falls, Iowa. Visit her at JocelynGreen.com.
Related Elsewhere:
Christianity Today's March issue looks at the challenges facing Christian higher education:
The Missing Factor in Higher Education | How Christian universities are unique, and how they can stay that way.
Sailing into the Storm | College presidents Philip Ryken and D. Michael Lindsay discuss the challenges in Christian higher education today.
Previous CT coverage of education includes:
A Private Matter: Vanderbilt Vets Student Ministries | Campus ministries need different defenses. (December 15, 2011)
Education Is in Our DNA | We should support every effort to upgrade our failing schools. (December 13, 2011)
School Choice Programs Snowball | Forty-one states introduce or pass new programs. (November 14, 2011)
The Lasting Effects of Your School | A new survey found that Christian schooling makes a difference—and that different kinds of Christian education produce different results among their graduates. (August 29, 2011)
Have something to add about this? See something we missed? Share your feedback here.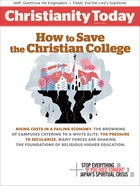 This article is from the March 2012 issue.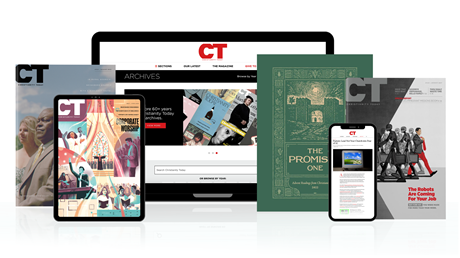 Annual & Monthly subscriptions available.
Print & Digital Issues of CT magazine
Complete access to every article on ChristianityToday.com
Unlimited access to 65+ years of CT's online archives
Member-only special issues
Subscribe
Little Colleges That Could
Little Colleges That Could