To the Ends of the Earth: Pentecostalism and the Transformation of World Christianity
Allan Heaton Anderson (Oxford University Press)
We evangelicals are notorious for believing it nearly impossible to define the term evangelical with perfect precision. It's difficult to pinpoint one factor that marks us off as a distinct religious movement: A belief in the divinely inspired nature of the Bible? A "born again" experience? A personal relationship with Jesus? Whatever belief or practice you identify as essential, at least some avowedly nonevangelical Christians will claim to share it.
Allan Anderson's sweeping historical survey of global Pentecostalism illustrates why Pentecostal believers run into the same problems of self-definition. What does it mean to be Pentecostal? "There is no exact way to answer this question," Anderson confesses, "and debates will rage on." From a bewildering variety of influences and emphases have arisen "Holiness pentecostals," "'Finished Work' pentecostals," "Oneness pentecostals," independent "Neopentecostal" or "Neocharismatic" churches, and charismatic movements within other Christian denominations. Anderson, a scholar of Pentecostalism and a former Pentecostal minister, gives a sympathetic and insightful explanation of how all these diverse traditions have found their way onto the global stage.
Mapping the Origins Debate: Six Models of the Beginning of Everything
Gerald Rau (IVP Academic)
Too much conversation about the science of human origins presumes a strict dichotomy of allegiances: You're either down with the elite consensus on evolution, or else you're some kind of science-denying, know-nothing creationist. The reality, of course, is less simplistic. In Mapping the Origins Debate, Gerald Rau teases out six distinct perspectives on how the world as we know it was brought into being, ranging from godless, purely naturalistic evolution on one pole to creationism, in both its "young earth" and "old earth" flavors, on the other.
Those are the stances with which we're all familiar. But Rau takes the discussion further, breaking down the remaining catchall category of "theistic evolution" into three separate positions, based on such factors as the extent to which God involves himself in creation, the time frame of that involvement, and the ultimate purposes for which he exercises creative power. After describing each of the six models, Rau elaborates on the philosophical presuppositions each camp brings to bear on the debate—presuppositions that govern how they interpret, or ignore, the existing evidence. Written for nonspecialists, the book should appeal both to students and to grown-ups who, like me, daydreamed their way through high-school science courses and never learned much of anything.
Theologians in Their Own Words
Edited by Derek R. Nelson, Joshua M. Moritz, and Ted Peters (Fortress Press)
There have been plenty of Christian theologians down through the centuries, but only one Augustine. Very few people, it turns out, possess the time, energy, mental focus, and introspective depth necessary to write Confessions. Still, elements of the autobiographical method are hardly foreign to the discipline of theology, and for good reason. "Theological autobiographies," writes Derek R. Nelson, introducing this volume, "are not just statements about a theologian, but are also genuine vehicles for theological reflection. In discerning patterns of continuity and change in one's intellectual development, new ground is broken. In reflecting on oneself, God is illumined, too. Patterns are detected and important influences named, which is another way of saying that divine providence is articulated."
Theologians in Their Own Words presents roughly two dozen first-person accounts from some of the most distinguished theologians of the past half-century. Some of the contributors (from the pro-choice ecofeminist Rosemary Radford Reuther to Harvard Divinity School's Harvey Cox, apostle of "the secular city") tilt in fairly radical directions. But discriminating readers will find many fine reflections on how theological insights emerge amid the varying circumstances of life.
Have something to add about this? See something we missed? Share your feedback here.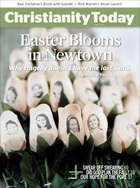 This article is from the April 2013 issue.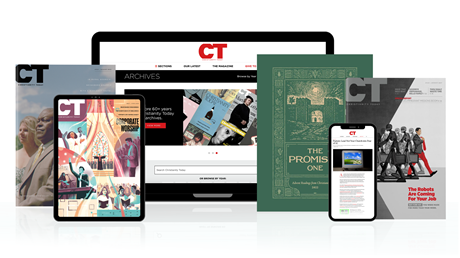 Subscribe to Christianity Today and get access to this article plus 65+ years of archives.
Home delivery of CT magazine
Complete access to articles on ChristianityToday.com
Over 120 years of magazine archives plus full access to all of CT's online archives
Subscribe Now
Quick Takes
Quick Takes