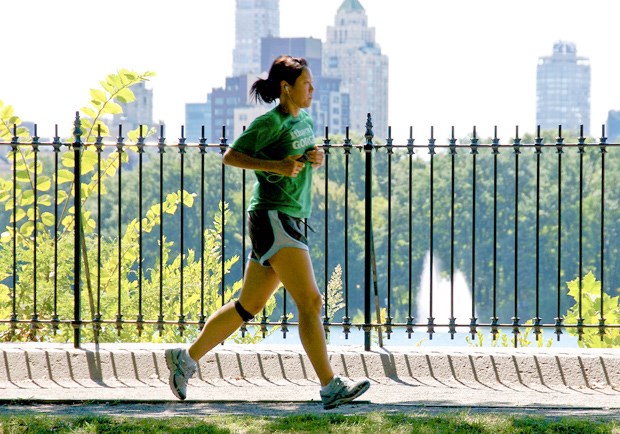 Image: Ed Yourdon / Flickr
"Can a husband tell his wife he wants her to lose weight?" our friend Andrew asked, describing how his friend had recently sent his marriage into a tailspin by suggesting his wife could shed some pounds.
"What was his motivation?" I prodded. "His wife's health or her appearance?"
"Both, probably," Andrew admitted.
It's true that conflicted motivations often stand behind our dieting kicks and New Year's resolutions to exercise and lose weight. Despite recognizing today's obsession with beauty and youth and offering our own pronouncements against the culture of thin, we're often motivated to diet and exercise for no better reason than to get skinny and stay there.
A "hegemony of thin bodies" presides in society, perpetuating a stigma against being fat, Lisa Ann Cockrel wrote here at Her.meneutics. "The fear of fat is not the fear of death or even illness," she said. "It is the fear of life shadowed by the pity and contempt of one's neighbors."
Obviously, trying to lose weight (or insisting our spouse should) simply because we crave the approval that skinny brings is not a theologically tenable goal. But maybe we could agree that skinny was healthier, and wouldn't improving physical health be a scripturally defensible reason for keeping our fitness resolutions this year?
The Bible again and again affirms the practice of caring for our bodies (1 Cor. 3:16, 17; 6:19, 20; 1 Tim. 4:8), but we can't be so quick to defend skinny as a Christian virtue. Rather, new research is countering conventional wisdom that says skinny equals healthy and cared-for.
Not only is it possible to be overweight and still be healthy, it's possible to be skinny and unhealthy. Skinny and sedentary may not be shame-inducing, but it's certainly not good for us, either.
I'd be lying if I didn't admit that I've sworn my own tacit allegiance to the culture of thin. Despite the compelling scientific evidence that exercise improves the quality of our lives, in recent years I've failed to exercise regularly until now because I've always managed to stay skinny enough.
"We are teleological creatures. We are the sorts of animals whose love is aimed at different ends or goals (Greek: teloi)," wrote James K. A. Smith in Desiring the Kingdom. "Rather than being pushed by beliefs, we are pulled by a telos that we desire."
In other words, what we do is based less on what we know to be true and more on what we want. In my case with fitness, I have long had the right information about the benefits of exercise, but until recently, it has failed to motivate me to action. I have needed to repent, not just of what I'd failed to do but what I'd allowed myself to love. And I, too, have loved skinny.
This year, I am finally exercising and committing, with God's help, to caring for my body. I'm thinking less of my waistline, however, and more of the vitality I wish to be mine when I'm 70 and 80, should God grant me those years.
We are statistically living longer; yet, we are spending more years saddled with chronic disease. Exercise can improve the outlook for our older years. It won't necessarily ward off chronic diseases like diabetes, cancer, and Alzheimer's, but it can delay or shorten their course.
"Typically, the most aerobically fit people lived with chronic illnesses in the final five years of their lives, instead of the final 10, 15 or even 20 years," writes New York Times health blogger Gretchen Reynolds in her piece on the benefits of middle-age fitness.
Vitality as we grow old is a worthy goal indeed, pictured biblically in passages like Psalm 92: "The righteous flourish like the palm tree... They still bear fruit in old age; they are ever full of sap and green."
If science is telling us that exercising now may help us achieve that vitality later, we should heed that advice: the practice of foresight is no less than the exercise of biblical wisdom. Plus, our efforts to improve our health into old age also can ease the physical, financial, and emotional burdens of caring for us, which future generations will be forced to bear.
Vitality in old age offers greater opportunities for building relationships and influencing children and grandchildren. The book of Genesis is framed as the story of "generations" (Gen. 2:4, 5:1, 6:9, 11:27, 25:12, 25:19, 36:1, 46:8). With this narrative construct, the author insists that the activity of God expands beyond the scope of one human life. Whether or not we have biological children, this generational legacy can still be ours, for the New Testament upholds the notion that older men and women will teach and influence younger members of the church (Titus 2:3, 4; 1 Peter 5:1-5).
Here's a goal worth running after. And by the grace of God, tomorrow morning when I lace up my shoes, it will be grey-haired vitality—not skinny—that I chase.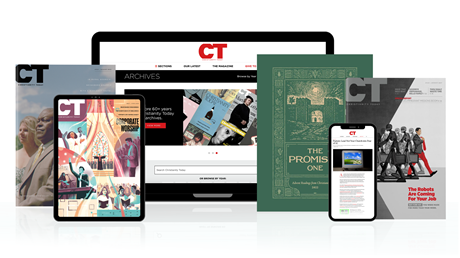 Annual & Monthly subscriptions available.
Print & Digital Issues of CT magazine
Complete access to every article on ChristianityToday.com
Unlimited access to 65+ years of CT's online archives
Member-only special issues
Subscribe
Being Skinny Is Not a Christian Virtue
Being Skinny Is Not a Christian Virtue