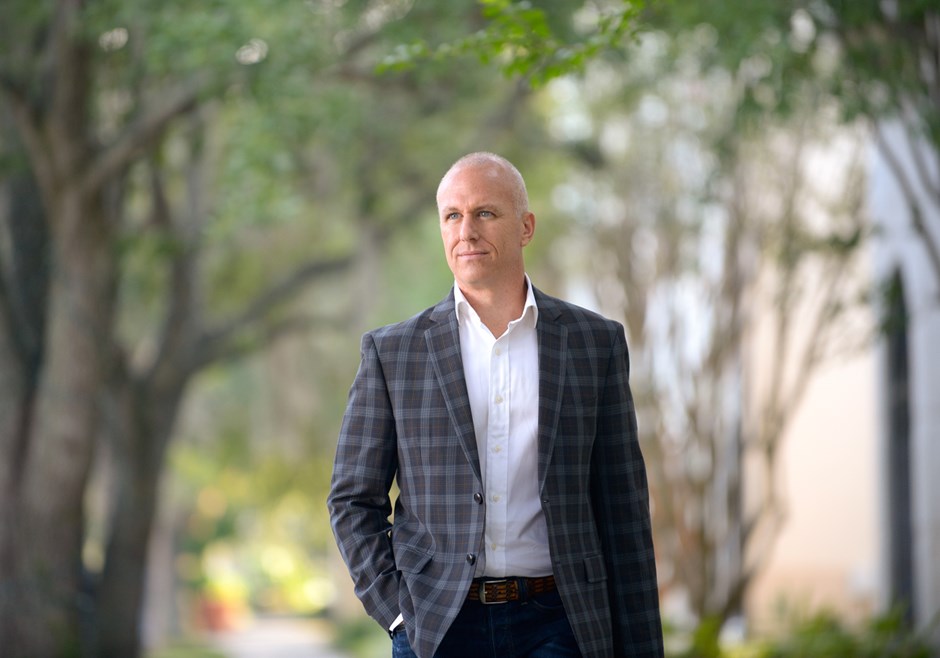 Image: Phelan M. Ebenhack / AP
Exodus International, for many years the leading evangelical organization promoting "freedom from homosexuality," is closing its doors, reorganizing itself as "ReduceFear.org."
How should traditionalist Christians who have been supportive of and encouraged by the ministry, as well as the witness of Exodus, understand what has transpired? I have no special inside track to the inner workings of Exodus; I am not and have never been a member of the Exodus board of trustees or its leadership. But I have studied carefully the organization and some of its outcomes, and I have considered myself a collaborator for several decades.
Exodus explains its rationale by saying that "a new generation of Christians is looking for change"; that Exodus has "ceased to be a living, breathing organism [because it has been] imprisoned in a worldview that's neither honoring toward our fellow human beings, nor biblical"; and because "God is calling us to … welcome everyone, to love unhindered." Exodus International president Alan Chambers also has issued a wide-ranging apology of his own and on behalf of Exodus.
Chambers's impassioned apology reflects many elements of appropriate maturation in the theological and practical vision of Exodus. But while apologies can reflect godly repentance, even well-meaning apologies sometimes can go awry. We can misjudge or overshoot in our apologies. As such, Chambers's statement reflects aspects of theological drift and a capitulation to a prevailing culture that is unbecoming to an organization grounded in scriptural truths.
What's right about Chambers's apology? Most importantly, Chambers apologizes on behalf of Exodus that some individuals have been hurt by the actions and unprofessionalism of its leaders and affiliated ministries. An apology here is appropriate. Exodus, a loose affiliation of independent ministries united by a basic commitment to orthodox Christianity and to seeking "freedom from homosexuality," has struggled with leaders revealed to be hypocritically involved in sexual immorality and/or who have engaged in predatory, abusive, or other forms of unprofessional and victimizing behavior toward some who have come to them for help. Exodus—perhaps out of fear of alienating its donor base—has been too timid in acknowledging, repudiating, and responding to such actions.
Chambers also apologizes for a failure to acknowledge the pain inflicted by the church upon members of the gay and lesbian community, including not standing up to name-calling against vulnerable people, stigmatizing parents of gay and lesbian individuals for causing the experience of their children, and for callously celebrating the painful, heart-rending end of same-sex relationships as individuals "left the lifestyle" in pursuit of transformed lives.
These are complex matters, and Chambers's apologies in these areas contain valid elements. For instance, Chambers apologizes for being "part of the very system of ignorance that perpetuated" the hurt inflicted by the church upon the lesbian, gay, bisexual, and transgender community. What is valid about this apology is that Exodus sometimes, in its constant search for donor funding and referrals, perpetuated harsh and ignorant views of homosexuality to which the conservative church is prone, many of which I have challenged in my own writings. The complications come with other elements of the traditionalist beliefs, such as the belief that homosexual conduct is immoral and that change is possible for some. The LGBT community regards these positions as harsh or ignorant, while they are in fact neither and are integral to our biblical vision of persons. The Bible teaches that homosexual conduct is immoral, and both the testimony of Scripture itself, and empirical research and credible personal testimony suggest change is possible for some.
Chambers also describes two areas where he refuses to apologize: his "deeply held beliefs about the boundaries I see in Scripture surrounding sex … [and] my beliefs about marriage." But it is telling, perhaps, that—unapologetic as he is—he fails to state either of those beliefs. He seems to be saying that he continues to stand by the traditionalist understanding that Scripture condemns all sexual union outside of marriage between one man and one woman. Yet he obscures his commitments by a lack of explicitness.
So, I sadly must point to three areas in Chambers's apologies that suggest he and Exodus have gone in the wrong direction.
First, Chambers states that the "good that we have done at Exodus is overshadowed" by the hurt it has inflicted. The problem here is that all of the good ever done by or in the name of the church has been clouded by its brokenness and fallibility. All of our good deeds are contaminated by our human limitations and brokenness.
To make it more complicated, decades ago, authors Marshall Kirk and Hunter Madsen in their prescient book, After the Ball, urged gay activists to strategically adopt a position of victimization, noting the tremendous power of testimonies that one has been wounded and damaged by the actions of others. I believe the church has genuinely hurt LGBT persons by some of our actions, but LGBT activists have exaggerated the pain and put it to use to silence traditionalist Christians. Chambers overreacts when he dismisses Exodus's good work to the point of closing the organization.
Second, Chambers's own reticence about stating his moral commitments combined with the determination of the Exodus board to form a new organization with a goal to "reduce fear" suggest a capitulation to cultural non-judgmentalism and the prevailing view that moral concerns about homosexual unions are nothing but "homophobia." The historic teachings of the Scriptures and the church on sexual morality have not been driven by fear, but by the words of God spoken to the prophets and apostles.
There are indeed boundaries intended by God built into the very warp and woof of our embodied life; recognition of these boundaries is not phobic, but reasonable. While small pockets of the conservative church may need a reduction of fear toward LGBT individuals, on a much wider scale we need to embrace a positive, comprehensive Christian vision of human sexuality and our common humanity with LGBT persons. Such a positive vision would ground a compassionate embrace of our LGBT siblings in the human family, an embrace that lovingly but unapologetically articulates the moral boundaries taught in Scripture.
Chambers says that he hopes to host "thoughtful and safe conversations about gender and sexuality" in his new organization. However, if he hosts conversations devoid of the Christian witness regarding the truth about sexuality and sexual morality, those conversations will be devoid of genuine fruit.
Third and finally, Chambers states in his preface to his apology that his beliefs do not center on sin but "around grace, the finished work of Christ on the cross, and his offer of eternal relationship to any and all that believe." Chambers seems to be alluding to a prior controversy that may mark the crux of the matter.
Chambers has stated in other venues that nothing, not even sexual immorality, can ever separate us from the love of God. This seems to be contrary to the biblical witnesses of Christ himself, who promises to separate the sheep from the goats, or of the apostle Paul, who proclaims that "the unrighteous will not inherit the kingdom of God" (1 Cor. 6:9). It is indeed the joyful blessing of every Christian to celebrate the centrality of grace, but Scripture clearly teaches over and over again that our moral choices in this life have eternal consequences, as they establish a trajectory of our reception of grace. Our moral choices in this life are laden with profound and eternal significance. Is it any wonder, then, that the imperative to "flee from sexual immorality" (1 Cor. 6:18) gets issued by the apostle Paul with such profound intensity, and that warnings about sexual morality pervade the Scriptures?
I learned the news of this most recent chapter in the journey of Exodus with profound sadness. At this point, the journey seems to have led into a wilderness in which it will be hard to reap a fruitful ministry that truly honors Christ.
Stanton L. Jones is the provost of Wheaton College and coauthor, with Mark A. Yarhouse, of Ex-Gays?: A Longitudinal Study of Religiously Mediated Change in Sexual Orientation. (An update to the book was published in 2011.)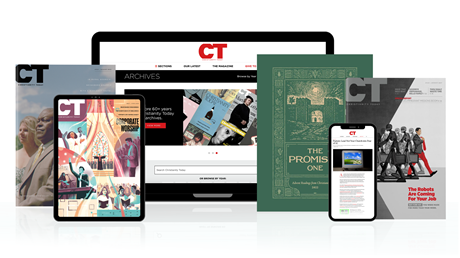 Annual & Monthly subscriptions available.
Print & Digital Issues of CT magazine
Complete access to every article on ChristianityToday.com
Unlimited access to 65+ years of CT's online archives
Member-only special issues
Subscribe
Exodus in the Wilderness
Exodus in the Wilderness