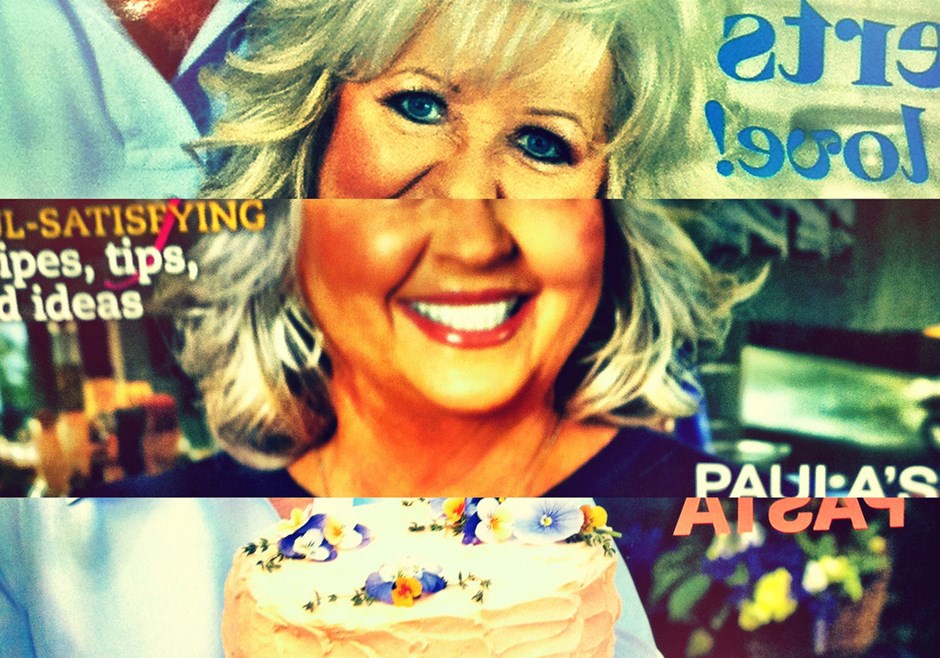 Image: JC Medina / Flickr
When public figures' apologies make national news—as Exodus President Alan Chambers and Southern cooking diva Paula Deen did last week—we're left analyzing their words. Contrived or authentic? Thorough enough or barely acknowledged the problem?
Chambers and Deen offered two very different apologies. Chambers made a lengthy apology for the damage done by his organization Exodus International, prior to the organization announcing its closure. Deen apologized for…well, some vague use of "inappropriate language," according to her two apology videos. The Food Network host came under fire when she was sued by a former employee for workplace discrimination and, in a deposition, admitted to having used the N-word multiple times, "not in a mean way."
Even when public figures "do the right thing" and come forward to say sorry, they're often met with criticism for doing so imperfectly.
Chambers's apology begins with an anecdote about how, distracted by a bee while driving, he once caused a four-car pileup. "The fact that my heart wasn't malicious," he writes, "did not lessen their pain or their suffering." He extends that logic to the people traumatized by Exodus's reparative therapy—he meant no harm.
Some conservative Christians, including Denny Burk, have written that they were suspicious of the good of reparative therapy and are glad to see Exodus closing, though they have other qualms with Chambers. Others have written that Chambers's apology didn't go far enough, arguing that he ought to remove himself from any position of power in whatever new organization is born from the ashes of Exodus. Despite the criticism, one remarkable and Christian thing about Chambers's apology is that it was proactive. He apologized out of a sense of wrongdoing and a desire for reconciliation, not in reaction to a scandal.
Deen's apology, a direct response to allegations of her racist language and attitude, has been roundly criticized as vague and evasive. The first apology video she posted made no reference to what harm she had committed, only saying that "inappropriate, hurtful language is totally, totally unacceptable." A second video offered an apology "to those that I have hurt," and explains that she is not the person "the press says [I am]." It was, as Dorothy Greco wrote for Her.meneutics back in April, a "non-apology apology."
We may not like Chambers's or Deen's apologies, but for a Christian, when the question is "Should we forgive?" the answer is always yes. As a forgiven people, we need to give others a wide berth when they are asking for forgiveness.
We aren't commanded to forgive thoughtlessly, and forgiveness is not an automatic and painless path to reconciliation. To forgive someone does not require that we punish them or that we go foolishly back into the same patterns of old that caused problems in the first place. However, as Lew Smedes wrote in his fabulous book Forgive and Forget, "Forgiving fits faulty folk. And we are all faulty…[Jesus] saw the laughable incongruity of people who need to be forgiven a lot turning their backs on people who need a little forgiving from them."
I do have to take a person at her word when she says she is sorry. We need to let someone apologize imperfectly if we are ever going to make progress, whether that's progress on an ongoing issue or progress in a relationship between us and another person.
An apology, at its root, is a small concession to shalom. Every act of contrition ushers in the Kingdom of God, and this is why it is so important to allow for imperfect apologies to be made. If we keep waiting until we get the apology we want—from a friend, a spouse, or a public figure—we will never make much progress at all.
I had a good friend in college, close enough that I thought we would be in each other's lives for decades to come. But whenever the time came that I needed to apologize for something, it was never enough. The apology had to be on her terms and her time if she was going to consider it at all. Trying to get it right was exhausting, and I tiptoed around her for years until I realized that a friend who wouldn't let me apologize wasn't the kind of friend I wanted to have.
One of the truest and most difficult things about an apology is how it humbles the apologizer to a vulnerable position. To apologize for anything—a deliberate action, a mistake, or a hurtful omission—is a brave and scary act. Deen and Chambers opened themselves up to further hurt and criticism by apologizing, and it isn't our job to pick apart their imperfect apologies.
We need to be the kind of friends, the kind of church, and the kind of people who are quick to listen and forgive. This is hard and frustrating work. There's a reason Peter was only willing to forgive seven times, but we've got 77 times that to go, and then some (Matt. 18:21-22).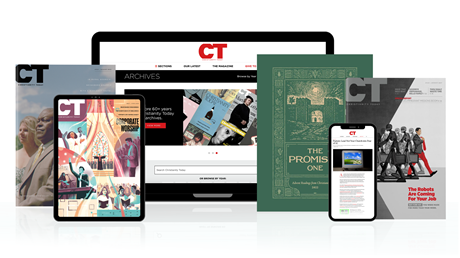 Annual & Monthly subscriptions available.
Print & Digital Issues of CT magazine
Complete access to every article on ChristianityToday.com
Unlimited access to 65+ years of CT's online archives
Member-only special issues
Subscribe
Why I'll Accept Your Imperfect Apology
Why I'll Accept Your Imperfect Apology