true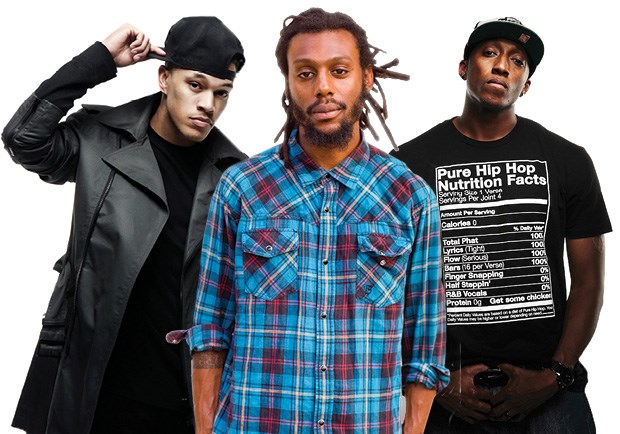 Note: This article is a sidebar to this month's cover story, "W.W. Jay-Z."
Lecrae
Lecrae Moore is the Grammy Award–winning rapper who represents the face of the gospel hip-hop movement. In songs like "Jesus Muzik," "Don't Waste Your Life" (based on the sermon by John Piper), and "Black Rose," Lecrae has developed a hard-hitting, straight-talking style that speaks to the everyday realities of fallen sinners and unfolds the cosmic solution to the problem of evil: Jesus Christ.
Lecrae, who was raised in Houston, created a rap imprint, the 116 Clique, with fellow Texan Tedashii (a chart-storming member of the Village Church, led by Matt Chandler). And he's president and cofounder of Reach Records, which produces many of the movement's top artists.
Lecrae's versatility is reminiscent of Jay-Z's, though like much of the contemporary gospel rap movement, Lecrae's primary sound is Southern, not East Coast. Throughout his career, he has favored big bass and big hooks (choruses), though his recent album, Gravity, uses numerous sonic templates.
The past few years were remarkable for Lecrae. With about 600,000 followers, his Twitter account shows him popping up all over the place, from numerous nba locker rooms to Michael Jordan's 50th birthday party. But despite his accomplishments he locates his satisfaction in Christ alone. Outside of Jesus, he tweeted, "nothing and no one . . . will ever satisfy a heart designed for God."
Trip Lee
The gospel rap movement has close ties to the NBA, and it's fitting to call Trip Lee the Russell Westbrook to Lecrae's Kevin Durant. The two are a dynamic duo. Trip, born William Lee Barefield III in Dallas, was discipled by Lecrae in high school. A decade later, he won a Stellar Award, sold tens of thousands of copies of his albums, and wrote The Good Life (Moody Publishers).
Lee is known for his distinct Southern drawl and lyrics that capture the hope present in Christ amid the pressures of materialism, sex, and fame. An excerpt from the poignant "Take Me There," based on a real-life story of a woman facing death: "She know sickness might get her and death might grab her / But she ain't scared of death 'cause she's trusted in the Master / Was buried but he rose up a few days after / So death may attack her but death cannot have her." Trip recently announced that he will transition to pastoral ministry.
Shai Linne
Shai Linne is a Philadelphia rapper-theologian who emerged from what could be called the "underground" Christian rap world. In both mainstream and Christian rap, the "underground" is known for its lyricism and storytelling. Beats are often sparser; the sound is grittier. Linne avoids comparisons to other artists, but he reminds some of "conscious," intellectually challenging rappers like Mos Def or Talib Kweli.
Linne is associated with Lamp Mode, a thriving record label that features rappers like Stephen the Levite, Hazakim, and Timothy Brindle. His recent album, Attributes of God, includes songs on the hypostatic union (the divine and human in Jesus), the self-sufficiency of God, and the Trinity. If rap has a reputation for being shallow, that caricature meets a ferocious challenge in Linne's content.
Propaganda
Born Jason Petty, Propaganda is not really a rapper but a slam poet. Propaganda's hard-hitting lyrics opened many eyes to this discipline and rendered him the poet laureate of the Christian rap movement.
Now associated with the Humble Beast label, Propaganda formerly rapped with the Tunnel Rats. Then and now, he's tackled tough topics, including the "Precious Puritans," the thorny subject of historical Christian racism, and the challenges of being a godly father. His content, like an Old Testament seer's, unsettles, but is grounded in a big vision of God and his saving work, powerfully spelled out in the "G.O.S.P.E.L." video that ignited Christian social media feeds a few years back.
Beautiful Eulogy
One of the ironies of rap is this: No genre is more grouped as a stereotype, and yet few are more diverse. Beautiful Eulogy, from Portland, Oregon, has been called "coffee-shop rap" in comparison to mainstream hip-hop. Though not every rap fan craves a quieter, more contemplative style, the description is fitting: This is artisanal rap, carefully crafted and created.
Beautiful Eulogy, composed of Braille, Odd Thomas, and Courtland Urbano, does indeed make beautiful music (as do reflective rappers like Through Hymn). They can switch styles with ease—Lecrae has featured them, and Braille was notably a featured artist in Urb magazine—but the trio excels at songs that glorify God. Group members have known their trials, but songs like "Beautiful Eulogy" reveal in soaring lyrics that where sin is strong, grace is stronger still.
Alex Medina/Tyshane
In their engagement with hip-hop, listeners generally only know rappers. Outside of pioneers like Timbaland or Dr. Dre, producers—those who craft the song behind the lyrics—are generally known only by enthusiasts.
Production levels in the Christian rap world rose dramatically in recent years, with a good chunk of the talent coming from the young side of an already young medium. Two stand out: Alex Medina, a New York City native who is now studying at the Southern Baptist Boyce College, is in his 20s but shows talent to rival the majors. With its gladiatorial beat, his song "Falling Down" set the tone for Lecrae's Gravity.
Even younger is Tyshane, son of gospel reggae artist Papa San. His song "Black Rose" on Lecrae's Church Clothes mixtape sounds like the work of a producer for rapper Rick Ross. Instead, he's an unassuming high-school student in Florida who tweets about high-school stuff.
Legacy Artists
Many of the genre's trailblazers continue to record. The earliest group to achieve major recognition was an East Coast outfit: Cross Movement, whose group "ciphers" (in which everyone raps a verse) rivaled those of the chart-topping Wu-Tang Clan, albeit with better theology. (Check out the song "House of Representatives" and Ambassador's "What Do You See," a mesmerizing meditation on the Atonement.) In the South, GRITS made major moves starting in the late 1990s, producing the classic album Grammatical Revolution. On the West Coast, artists like T-Bone combined bold rhymes with laid-back beats.
KJ-52's career spanned numerous forms and made waves with "Dear Slim," addressed to Eminem. The supergroup Deepspace 5, L.A. Symphony, Mars ILL, TobyMac, and others have all made notable contributions to the sprawling genre.
Have something to add about this? See something we missed? Share your feedback here.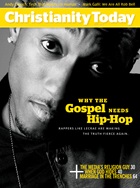 This article is from the May 2013 issue.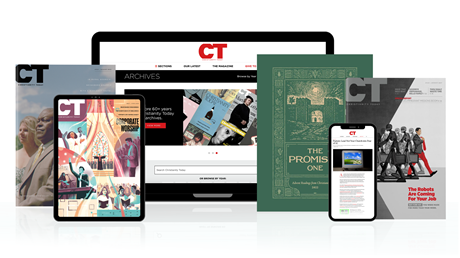 Annual & Monthly subscriptions available.
Print & Digital Issues of CT magazine
Complete access to every article on ChristianityToday.com
Unlimited access to 65+ years of CT's online archives
Member-only special issues
Subscribe
Hip-Hop Theologians and Preachers
Hip-Hop Theologians and Preachers