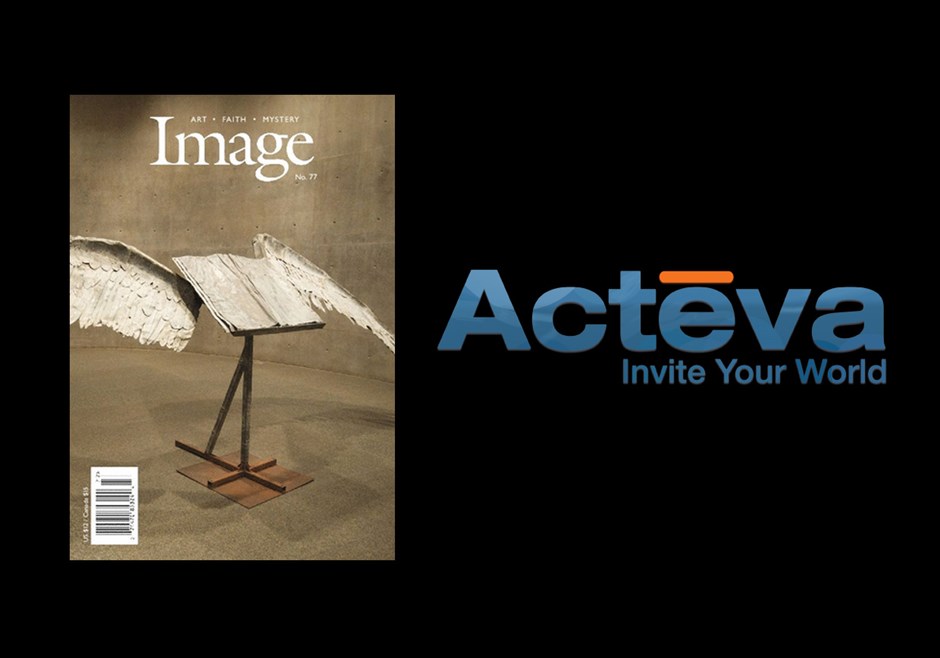 The choice of "Art and Risk" as the theme of a weeklong seminar for Christian writers and artists this June proved sadly ironic when the host, Image journal, lost $65,000 through its online registration process.
Organizers of the Christian literary journal's 2013 Glen Workshop hired Acteva, a company specializing in events for small nonprofit organizations, to handle its online registrations. The San Francisco-based company boasted a solid 12-year track record, and even gave Image a discount.
"We were looking to try to make it smooth and efficient," said Gregory Wolfe, publisher and editor of Image. "We felt that it was a reasonable option for us because they were clearly keeping our needs in mind."
Acteva provided Image with a way to collect applications and credit card information. But warning signs started to appear in February when the company's payment checks to Image started to bounce.
The journal contacted Acteva, only to hear the company was experiencing cash-flow problems. As more time passed without the money from its conference fees being passed on, Image switched the credit card payments to its own merchant account. But by then, the organization was out $65,000.
"Acteva isn't to be trusted," said Wolfe. "It's clear to us that there was a huge downturn that took place." He called the incident a "gross mismanagement" by the company—and even "borderline fraud."
CT attempted to contact Ed Lemire, Acteva's executive vice president and owner, but he was unavailable and his voicemail inbox was full.
Apparently, Image is not the only nonprofit that has lost money through Acteva.
Jason Brown created www.actevasucks.info in May after his wife's Christian nonprofit failed to receive the $65,000 Acteva owed the organization. (He would not name his wife's organization). Brown's motive behind the website was to inform others about Acteva's discrepancies and to keep Acteva accountable.
Since then, more than 60 organizations have contacted Brown with complaints against Acteva, whose past clients include a church Christmas concert, a self-study program for Christian counselors, and a church leadership convention.
From the Acteva clients who have contacted him via his website, as well as the BBB complaints, Brown estimates Acteva owes a combined $2 million to universities and nonprofits across the country.
"I think they have a really bad business model," he said. "They're not making enough money off of what they're doing."
Brown believes Acteva has not engaged in intentional fraud, but says the company has shown no public remorse for its lack of payments to organizations. In 2012, the Better Business Bureau (BBB) revoked Acteva's status as an accredited business, citing the company's "failure to respond to one or more customer complaints." According to the BBB, 98 complaints have been filed against Acteva, and 55 of them focus on its failure to respond.
Instead of a lawsuit, Image has filed complaints with the BBB as well as the district attorneys for San Francisco and the state of California. Wolfe and his team partially regained the journal's lost funds by asking Glen Workshop attendees to revoke funds that went to Acteva, and transfer them directly to the Image bank account. Writers and artists spent hours calling their banks and credit card companies, trying to refund the money.
"Our attendees are very loyal to the organization," said Wolfe. "This was the way we felt we needed to go—the most realistic way to get the most amount of money back."
Image still needs approximately $22,000 to regain its lost footing. Wolfe said the incident has jeopardized the 2014 Glen Workshops as well as the publication itself, as the journal's insufficient funds could mean staff layoffs.
Fortunately, more than 200 donors helped Image exceed its fundraising goal of $25,000 over the last few days.*
"We're very heartened," said Wolfe. "We're still limping, but we'll carry on."
CT has previously reported on Image and Wolfe's vision for the publication, as well as his efforts to revitalize faith and art. CT also reviewed Wolfe's 2004 book, Intruding upon the Timeless: Meditations on Art, Faith, and Mystery.
* Note: this story has been updated to note that Image exceeded its fundraising goals.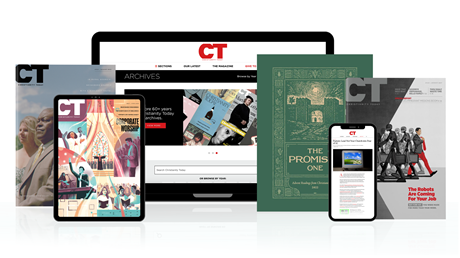 Annual & Monthly subscriptions available.
Print & Digital Issues of CT magazine
Complete access to every article on ChristianityToday.com
Unlimited access to 65+ years of CT's online archives
Member-only special issues
Subscribe
The $65,000 RSVP
The $65,000 RSVP