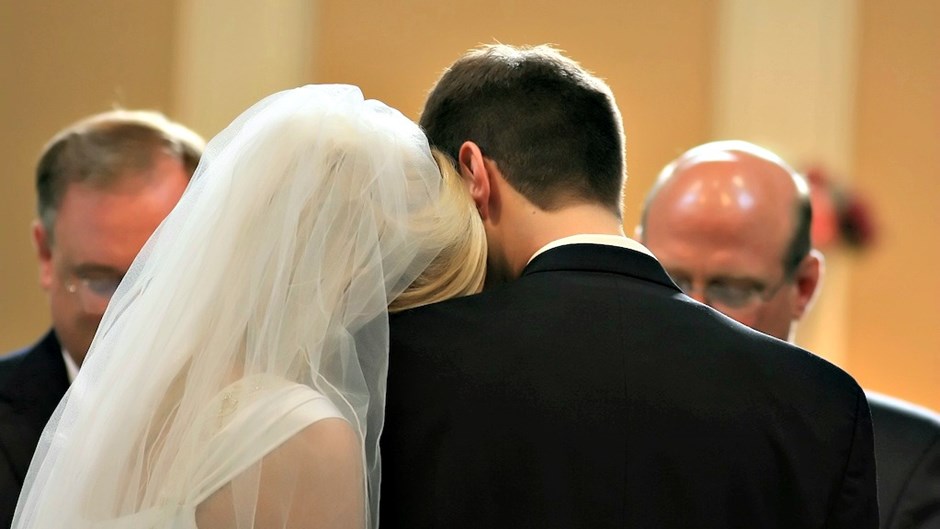 Image: andrewmorrell / Flickr
For decades, Americans have been hearing that the divorce rate in the U.S. is around 50 percent. And everywhere I travel as a speaker and researcher, I see a deep cultural discouragement about marriage today.
Conventional wisdom also holds that marriage is hard. We hear counselors and pastors use that term and picture most couples silently suffering in unfulfilling partnerships.
It feels like that college freshmen orientation where you're told to look to your left and right and realize that one of you won't be here in four years. We essentially hear, "Two out of four of you won't be here. And the rest of you will be miserable. But have a nice marriage!"
It makes couples look around and wonder which of their friends is headed towards inevitable failure. It makes singles question why they should get married to begin with. And it sure makes it all too easy for a struggling couple to give up, when they think half of everyone else couldn't make it either.
Turns out, though, so much of what we believe about marriage and divorce isn't even true. For the last eight years, I've been intensively investigating marriage and divorce research, and I summarize what I discovered in The Good News About Marriage: Debunking Discouraging Myths about Marriage and Divorce.
I have seen in the research what every marriage counselor knows intimately: divorce isn't the greatest threat to marriage. Discouragement is. A sense of "why bother" is. And for too long, our confidence in marriage has been undermined by persistent misunderstandings and damaging myths.
The Good News About Marriages
The divorce rate for society as a whole – the percentage of marriages that have ended in divorce at any one point in time – has never hit 50 percent. There are some subgroups that have higher divorce rates, but the overall average has never gotten close.
The myth has persisted in part because leading researchers continue to project that 40 to 50 percent of marriages will end in divorce. Those projections started with no-fault divorce in the 1970s, when divorce rates skyrocketed. The researchers of the day projected that if that trend continued, we would hit 50 percent someday. But very quickly, around 1980, the divorce rate peaked. And according to all available data, it has declined dramatically since then.
Today's leading demographers continue to project that 40 to 50 percent of couples will divorce in the future. Although I respect these experts (most of whom have helped me greatly over the years) I think they should be revising their projections based on the overwhelming evidence that we've never hit that for society as a whole.
So what are the real overall divorce rates? I believe the best measure comes from a 2009 study from the Census Bureau, which shows that 71 percent of once-married women (and 81 percent of men) are still married to their first spouse! Plus, the 29 percent who aren't still married includes those who have been widowed! Based on the rates of widowhood and other factors, we can estimate that somewhere around 20 to 25 percent of first marriages have ended in divorce. Even among the highest-risk group – baby boomers – seven in ten are still married to their first spouse. They've had 30 years' worth of chances to get divorced, and are still together.
While any amount of divorce is still too high, knowing that the overwhelming majority of marriages last a lifetime is great news that needs to be a part of our conventional understanding and everyday conversation around marriage.
Second Marriages Aren't Doomed, Either
Nearly everyone who is on their second marriage has heard that outcomes are even worse after their first marriage, that 60 percent (or more) of second marriages end in divorce. Talk about a discouraging, self-fulfilling prophesy! Yet that statistic appears to be a pure urban legend. Encouragingly, the same 2009 Census shows that 65 percent of women who have remarried are still married to their second spouse – and again, the remaining 35 percent who aren't includes widows. The second marriage divorce rate is probably closer to 30 percent. These numbers should give great hope to anyone who finds themselves "single again" or marrying for the second time.
I recently joined the advisory board of ChristianMingle, which also reports encouraging news for parents looking to remarry. A fascinating study done by the group revealed that 74 percent of singles would probably or definitely marry someone who has children from a previous relationship.
Marriage and the Church
We also need to debunk the often-repeated adage that "the rate of divorce is the same in the church." When I looked at a host of studies, and partnered with Barna to re-run their numbers to include church attendance, it is clear that people who actually attend church have a drastically lower divorce rate – about 25-50 percent lower! – compared to those who don't.
Luckily, it seems that many Christians – both married and single – recognize the importance of this. According to ChristianMingle's study, more than half of singles surveyed believe attending religious services together is a key to a successful relationship, and my own research with married couples agrees.
After years of worries over the future of the institution of marriage, knowing the good-news truth should give us great hope. We can reassure a struggling couple, "You can get through this; most people do!" When talking to an unmarried couple who says "why bother getting married?" we can reassuringly say "because once a couple commits for life, they are much likelier to enjoy a wonderful relationship."
When people have hope for marriage they do things differently. I encourage everyone who cares about marriage to be a part of getting this word out, restoring that hope, and making a belief in marriage the new normal.
Shaunti Feldhahn is a social researcher, popular speaker, and best-selling author of books such as For Women Only and For Men Only and the newly released The Good News About Marriage. Her research is regularly featured in media as diverse as Focus on the Family, the Today Show, and Cosmopolitan Magazine. A recent member of the ChristianMingle Advisory Board, she is passionate about helping singles create great relationships and then healthy marriages. She and her husband, Jeff, live in Atlanta with their two middle-school aged children and two cats who think they are dogs. Find her at shaunti.com.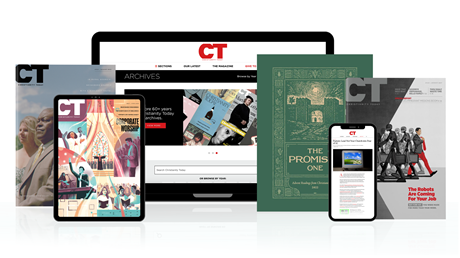 Subscribe to Christianity Today and get access to this article plus 65+ years of archives.
Home delivery of CT magazine
Complete access to articles on ChristianityToday.com
Over 120 years of magazine archives plus full access to all of CT's online archives
Subscribe Now
Restoring Our Faith in Marriage
Restoring Our Faith in Marriage