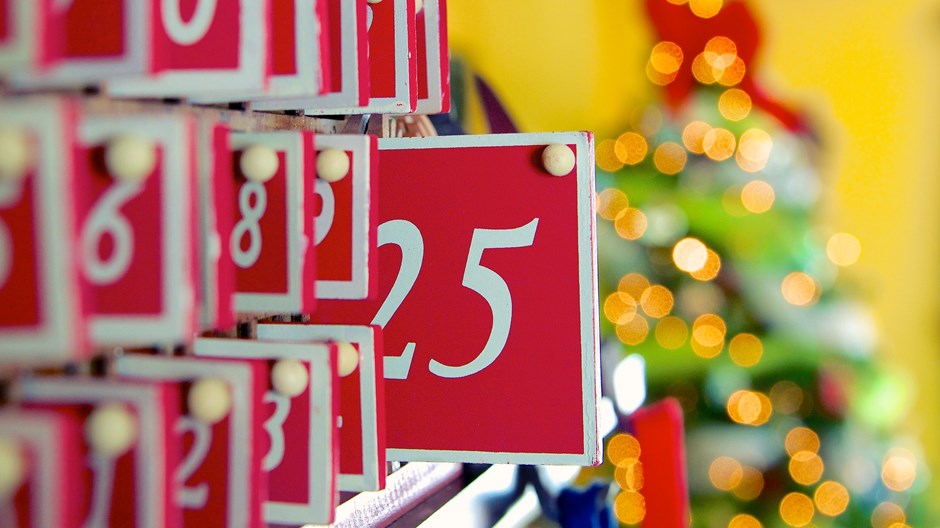 Image: Jamie McCaffrey / Flickr
I surprised myself this year when, without thinking, I referred to December—and the start of Advent—as the new year. The words just came tumbling out of my mouth—telling a friend I couldn't meet for lunch until the "new year."
When I started observing the church calendar about a decade ago, the notion that time itself could be an entrée into worship, a retelling of the Christ story, felt like a magical discovery. I was new to liturgy and adopted each liturgical practice intentionally and, at first, a bit awkwardly, fumbling over when to cross myself in church and stumbling through the prayers of the people. But, over time, liturgical practices become less self-conscious and more subconscious. What surprised me this year was how normal the calendar has become to me, how engrained. Somewhere along the way, my new year's day became the first Sunday of Advent, no longer January 1.
There is something of a liturgical renaissance in evangelicalism. Evangelicals are rediscovering liturgy, and devotees like me geek out about it like some people geek out about Apple or Star Wars or craft beer. Liturgical practices are enduring and ancient (like craft beer, actually), but they're also trendy. Many of us who've embraced liturgy have a newcomer's zeal. Even I get tired of our liturgical triumphalism—we can talk like the Book of Common Prayer or Orthodox prayer beads or icons or the chanted mass can cure all of the church's problems. We are self-consciously liturgical. We're soppily falling in love with ancient forms of worship. And we talk about it a lot.
But liturgy, at its best, is more like the tracks of the train than the whistle. It's silent and sturdy and, though almost unnoticed, it leads us to where our hearts long to go. In perhaps the most quoted address on liturgy, C.S. Lewis states, that liturgy is most useful "when, through long familiarity, we don't have to think about it. As long as you notice, and have to count, the steps, you are not yet dancing but only learning to dance. A good shoe is a shoe you don't notice. Good reading becomes possible when you need not consciously think about eyes, or light, or print, or spelling. The perfect church service would be one we were almost unaware of; our attention would have been on God."
A friend of mine who learned to speak Spanish later in life told me how surprised she was when she realized she was dreaming and thinking in Spanish. The language had finally made its way into her deepest mind and heart. She was becoming fluent. Similarly, this Advent, it was a new milestone to catch myself thinking in liturgical time without thinking about liturgical time. I realized that I'm slowly gaining fluency in another kind of time. And as I do, I notice more dimensions to it.
I'm beginning to understand liturgical time not just devotionally or emotionally, but politically. Dwelling in the church calendar has made me realize anew that because I'm in the church, I inhabit a different culture, and a different way of being in the world.
We tend to think of time as some great universal, but communities mark time differently. I was an adult before I realized that, alongside the Gregorian calendar, people in China and much of Asia also observe an alternative lunisolar calendar and, consequently, a different New Year. The Gregorian calendar itself, now the most commonly used calendar internationally, is only about 500 years old and wasn't adopted uniformly across Europe until the 18th century. Even when we share a calendar, a nation's narratives and history shape its time-keeping. For example, Canadians have a different Thanksgiving than I do.
Alternative kingdoms exist in alternative time. And as I'm increasingly shaped by Christian time, I'm beginning to see how it determines my rhythms, my habits, and my sense of the year.
During Advent, as the world speeds up to shop and celebrate, I find that I'm in the habit of slowing down to mourn and hope and prepare. As the world seemingly gets louder with songs and bells and traffic and traveling, I find that I want to get very quiet and read Old Testament prophets telling me trippy, cosmic prophesies about the coming of a king and the end of days.
As we witness police brutality and systemic injustice that leaves us angry and grieving, Christians sit in Advent, a time to weep, repent, wait, and seek justice. Advent has historically been called a "little Lent," a time to confess and repent for injustice, to ready ourselves for the coming King.
Isaiah tells us that the religious festivities of God's people are shallow and meaningless, even offensive to God, if they do not first turn from apathy and evil and seek justice, if we don't heed the call to "wash yourselves; make yourselves clean; remove the evil of your deeds from before my eyes; cease to do evil, learn to do good; seek justice, correct oppression; bring justice to the fatherless, plead the widow's cause" (Is. 1:17).
Biblically and liturgically, we cannot waltz into Christmas without first facing the brokenness in the world and in ourselves. Truly practicing Advent is not simply waiting until December 25 to put up the ornaments. Being an alternative people is not about policing the season's greetings or seeking to Keep Christ in Christmas or to Keep Advent before Christmas or even (for the liturgical and snarky like me) to Keep Mass in Christmas. Instead, we seek to embody the good news of a Christ who has come and is coming to set all things right, who is zealous for justice, and who redeems even the most broken places of our selves and of our society.
And this is how the liturgical calendar has become political to me. It reminds me that the church exists as an alternative kingdom and that in this kingdom, the way we use time, power, money, our bodies, our possessions, and our work and the way we understand race, injustice, relationships, God, forgiveness, and the common good, will often be at odds with the American way of thinking and being in the world.
The redemption story is a historical reality, but it's also one that we reinhabit year after year. Time bends, each and every year, around Christ himself. Living in this kind of time is changing me. And it changes the church, reminding us that we are called to a new habitus—a new way of being in the world.
We live in alternative time. May we therefore be an alternative people, a different nationality, a nation of people whose lives, messily and imperfectly but really, are being shaped by the kingdom of God.
Tish Harrison Warren is a writer and a priest in the Anglican Church in North America. She and her husband work with InterVarsity Graduate and Faculty Ministries at The University of Texas at Austin and have two young daughters. She writes regularly for The Well, InterVarsity's online magazine for women. For more, see tishharrisonwarren.com or follow her on Twitter at @Tish_H_Warren.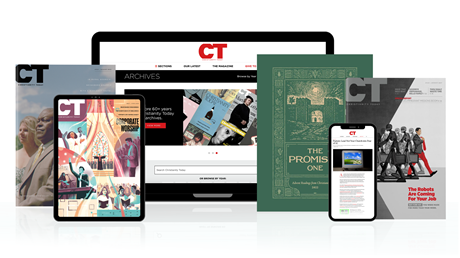 Annual & Monthly subscriptions available.
Print & Digital Issues of CT magazine
Complete access to every article on ChristianityToday.com
Unlimited access to 65+ years of CT's online archives
Member-only special issues
Subscribe
Our Own Kind of Time
Our Own Kind of Time