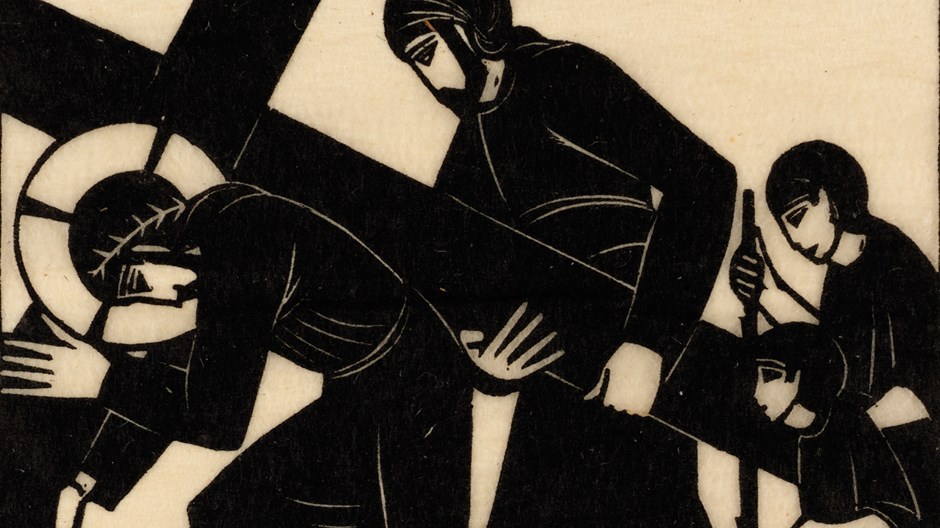 Image: Eric Gill / Tate
It's difficult to prove that 2014 has been worse than other years, but it sure feels that way. The Syrian Civil War claimed another 30,000 victims this year, bringing the total dead since 2011 to more than a quarter million. Closer to home, Mexico's drug war took another 1,400 lives, bringing the total dead to 150,000 since 2006. The numbers are equally gruesome in Iraq, South Sudan, and the Democratic Republic of Congo, to name just a few.
Add to that the people displaced by such conflicts. In 2013, the world refugee population exceeded 50 million, and it only went up in 2014. That doesn't include internally displaced people, which the United Nations estimates to be about another 33 million.
Terrorism seems to have gained the upper hand as well. One appalling example: In April, Boko Haram kidnapped 276 girls in Borno State, Nigeria, with the intent of selling them into slavery. And then there's ISIS, whose atrocities against civilians have become legendary, as they mass murder and behead those who don't share their beliefs.
And in the last few months, the name Ferguson has become a resounding symbol of continuing racial confusion, injustice, and grief.
The temptation to despair or deny is always with us. Yet at just such times, we might recall why we choose, sometimes joyfully, to let ourselves feel the weight of the world's sufferings.
Completed by Suffering
Our times are not unlike the time when the Savior of the world was born. At the siege and battle of Alesia in 52 B.C., Julius Caesar's army suffered some 13,000 casualties, and the Gauls, somewhere between 50,000 and 90,000. In A.D. 79, some 16,000 died from the eruption of Mount Vesuvius. Then there were the diseases without cure, ...
1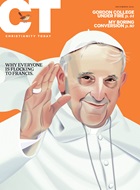 This article is from the December 2014 issue.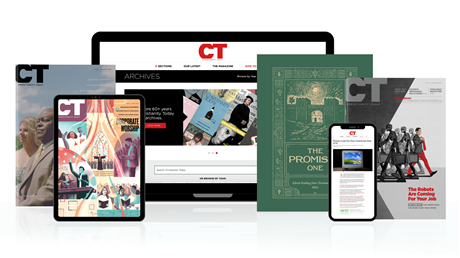 Subscribe to Christianity Today and get access to this article plus 60+ years of archives.
Home delivery of CT magazine
Complete access to articles on ChristianityToday.com
Over 120 years of magazine archives plus full access to all of CT's online archives
Subscribe Now
The Weight of Ferguson, ISIS, and Boko Haram
The Weight of Ferguson, ISIS, and Boko Haram