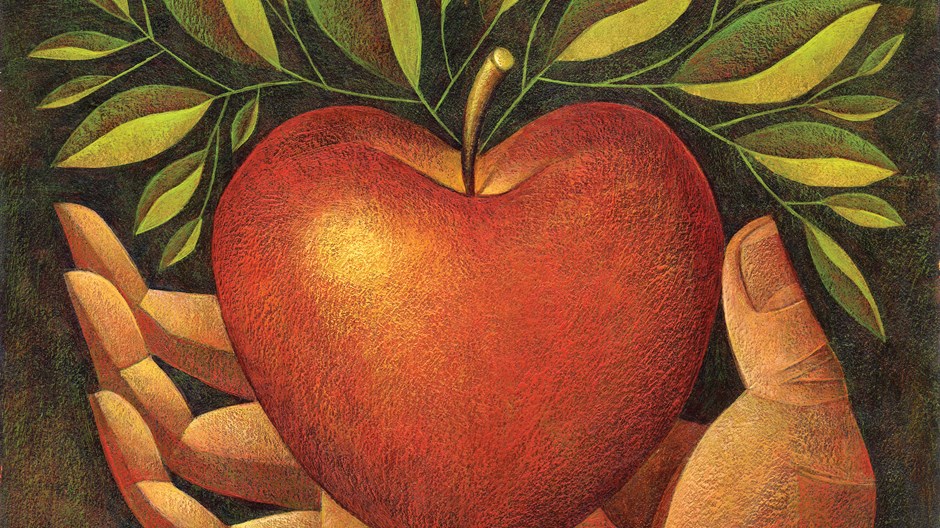 Image: Sara Tyson
I was 13 when I first learned that I needed to move to Ethiopia to be a real Christian. There was no single sermon or eye-opening book, just enough talk about selflessness and changing the world to nudge me away from what I wanted—to write and teach—and toward what God wanted: to become a doctor who cured malaria, or a missionary who taught the Bible, or a saint who built an orphanage. I thought that's what God wanted from all Christians, because those were the people held up as examples in church—people who gave away all they had, shunned the praise of the world, and embraced the will of God.
Imagine my surprise several years later when, in college, I read Gerald Sittser's book The Will of God as a Way of Life. Its premise is that God's will has less to do with our circumstances than with our character and who we become amid life's changes. I began to understand, bit by bit, that the God who had given me gifts in communicating simply wanted me to use them, whatever the setting. My life felt much less like a choose-your-own-adventure story that I was scared of messing up.
In Teach Us to Want: Longing, Ambition, and the Life of Faith (InterVarsity Press), Toronto-based writer Jen Pollock Michel challenges conventional Christian notions about heeding desire. She helps us understand that what we want isn't our enemy, but one of God's most powerful tools for shaping and directing us. We might easily think of desire as all bad, but Michel argues that desire, rightly understood, should be followed.
'Holy Desire'
"[H]ere is how desire becomes corrupt," Michel writes of the human impulse enacted in Adam and Eve's eating the forbidden fruit. "Wanting derails into selfishness, greed, and demanding ingratitude when we've failed to recognize and receive the good that God has already given. Trust is at the center of holy desire: trust that God is good and wills good for his people."
The notion of "holy desire" is at the very heart of the book, as Michel distinguishes between desire aligned with God and desire aligned with self. The latter is the kind of "wanting" that churches rightly rebuke, but we must be careful not to dismiss wanting altogether. The book's title is a kind of prayer: Michel wants to show us a right understanding of desire, a holy wanting, an effortless orientation of our own wills with the will of God. We need a full redemption of our small and selfish desires. When that happens, when we become aware of God's presence in our daily habits, our desires are actually good cues to follow. That is the whole aim of spiritual formation, after all: to recognize God in every moment of our lives so that God might orient us toward himself.
The sad corollary to desire is disappointment. If we, as humans, are beings who want, we are also beings who do not always get what we want. Michel quotes novelist Joan Didion on the death of her husband: "You sit down for dinner, and life as you know it ends." Michel's father died when she was only 18 and he, 49. Her brother committed suicide five years later. The question of desire hangs heavy over loss: Where were you, God? Why did you take away this good thing you had given me? How can we want in such a cruel world?
"To say that God is good is not the same thing as saying life is good," Michel writes, and that resonates. The book includes some examples: Michel's friend miscarries during a time of professional uncertainty. A friend's son, 15 years old, drowns in Lake Superior. Her sister-in-law (whose husband had committed suicide) is diagnosed with stomach cancer.
So we are left wondering. How do we align our desires with God's? How do we tether ourselves to the truth of God's goodness when life is anything but?
We don't.
It's not that we don't put forth effort. Grace, as Dallas Willard was fond of saying, is opposed to earning, not effort. But the work is not ours to do, and we often get in our own way as we try harder and harder. Perhaps, Michel suggests, we need to try a bit less on our own and instead allow God to tether us to himself. "It is never we who seek God," she writes. "It is he who seeks us." But in a culture so committed to trying and working and winning, what can we possibly do to effect change without requiring grit and willpower?
We can pray.
In her book The Empathy Exams, Leslie Jamison writes about her boyfriend saying a prayer in the hospital chapel while Jamison was having heart surgery: "Prayer isn't about likelihood anyway, it's about desire." Michel agrees: "Prayer is the courageous act of bringing our authentic desires before God." These desires are in many ways like a lump of clay—unmolded, formless and uncertain, waiting to become what it's meant to be. When we bring our unlovely selves before God through prayer, we trust that he does something in us. In this way, prayer acts as a corrective to selfishness.
So does community, Michel reminds us. We practice love in community even when we do not feel like it. Our actions must, at times, precede our emotions. The right thing often requires training and obedience, which flies in the face of a culture that tells us to do what we feel. A friend of mine had a baby not long ago, and on the Wednesday night I had signed up to bring her dinner, I didn't want to follow through. I had a long list of other, more immediately gratifying things to do. But I had signed up, and she was my friend, and there was a baby, so I packed up the food and took it over. To some small degree, my desires were re-oriented in exactly the right way.
Something Underneath
Throughout the book, Michel's voice is both intelligent and warm. Her sources are as varied as Leo Tolstoy, conversations around her own dinner table, Elizabeth Gilbert, and the Psalms. But what else is life made up of than the books we read, the meals we eat, and the Bible we study? She is equally at home with philosophers and popular authors, a rare gift for a Christian writer.
Reflecting on her desire to have an orphaned nephew move in to her already-bustling house after he graduated college, she says, "There were forty-two and a half implausibilities." There is whimsy here, a reminder to take ourselves a little less seriously than we might be tempted to. Michel comes across as a friend, not just a teacher dispensing wisdom (although there is plenty of wisdom here).
At times, Teach Us To Want wanders a bit, and might have benefitted from a tighter focus. But that seems an almost unwarranted complaint for a book that, on the whole, is so smart and instructive and engaging. We must trust that God gives us desires for a reason, and that if the desire is not, on its surface, good and selfless, there is something underneath it that might be. This is the task of desire—to bring the flourishing of the family, the town, the school, and the soul.
The good news is that I do not have to move to Ethiopia or become a pastor or memorize the whole Bible in order to be a good Christian. Desire is not separate from thriving in our relationships with God. Understood rightly, redeemed desire will lead us exactly where God wants us to be. To want is a deeply human thing—we want to love and be loved, to know and be known. We want to offer our unique contribution to the world.
Laura Turner is a writer in California and a contributor to Her.meneutics. Her blog on faith and entertainment appears at Religion News Service.
Have something to add about this? See something we missed? Share your feedback here.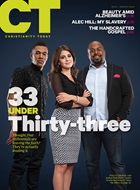 This article is from the Jul/Aug 2014 issue.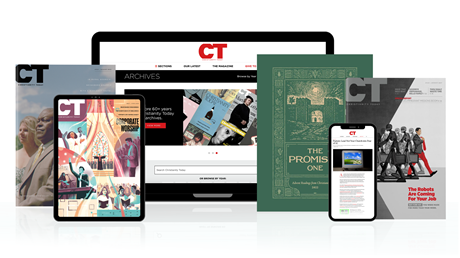 Subscribe to Christianity Today and get access to this article plus 65+ years of archives.
Home delivery of CT magazine
Complete access to articles on ChristianityToday.com
Over 120 years of magazine archives plus full access to all of CT's online archives
Subscribe Now
Don't Be Ashamed to Listen to Your Heart
Don't Be Ashamed to Listen to Your Heart