true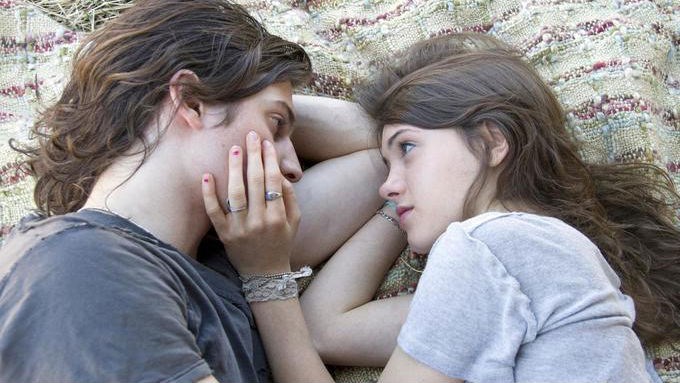 This week is the South By Southwest (SXSW) Film Festival, and we're lucky enough to have updates from the festival every day.You can read previous updates from daysone,two,three,four, five, and six.
Break Point, directed by Jay Karas
I Believe in Unicorns, directed by Leah Meyerhoff
Joe, directed by David Gordon Green
Day seven at SXSW was bookended by two films dealing with troubled boys looking for surrogate fathers. In between, a teenaged girl, desperate to get away from a life of caring for her wheelchair bound mother, takes off with an older boy.
In most respects, the Jeremy Sisto vehicle Break Point is a conventional sports dramedy. Sisto plays a talented but obnoxious tennis pro who has to reconcile with his estranged brother (David Walton) since no one else will partner with him. What we need to know about tennis can be summed up in one sentence for each brother. Sisto's character leads the qualifying circuit in aces and double faults. His brother once volleyed for five minutes to win a single point by waiting for his opponent to make a mistake.
We know from the start that the brothers will each have to become a little more like the other, but the formula is slightly complicated by a middle school student who latches on to Walton's character after he does a substitute teaching gig. The boy lives with his grandmother, claiming to be an orphan, and it is clear that he also needs to be a little bit like both brothers. Nearly everything I said about Chef applies to Break Point as well. The adult-child interactions are the best parts, and it is surprisingly sweet for the eighty percent that is not needlessly crass. Sisto's character is a prototypical example of the emotionally arrested man-child who is never quite as charming in real life as he is in the movies. But Sisto has charisma to burn, and as far back as I can remember (like Six Feet Under) he's managed to make jerkish behavior feel like a cry for help.
Gary (Tye Sheridan) doesn't know how to cry for help in David Gordon Green's Joe. His father is a mean drunk who beats him. His sister has turned mute and is not that far removed from becoming catatonic. Joe Ransom (Nicolas Cage) is willing to give him a man's job and a fair wage, but when he sees Gary's father beat him he remarks only that "I can't get my hands dirty about every little thing."
Joe has done some proverbial hard time for assaulting a police officer. Jail has not exactly rehabilitated him, but it has taught him that "restraint" is necessary to stay alive in a world where power is threatened by whoever or whatever refuses to simply take abuse. This quality of restraint he defines—quite accurately, actually—as "the reason why most moments I shouldn't do what I want to do." It is the difference between saying "most" and "all" that provides the film's impossible dilemma. Is it never right to act on violent desires? Even in self defense? Even to save the innocent?
Based on a novel by Larry Brown, Joe presents as bleak a portrait of human nature as you are likely to see. It also presents a man and a boy struggling against the rage that is within them that is constantly struggling to express itself in violence. Abuse isn't constant, but the threat of it is. Consequently, dread grows steadily.
Given the relentless nature of Gary's father and Joe's oppressors, a violent end appears inevitable. The only real question is who will succumb to his inner demons first, and whether anyone will be saved when the weak bonds of restraint are finally loosed.
Joe is a brutal film filled with ugly truths. I can't say I enjoyed it, but in a strange way I was glad I saw it before Noah came out. I don't think it is really possible to truly understand that Biblical narrative unless you have ever had at least one brief moment of wondering whether there was anything in us truly worth saving.
Leah Myerhoff's I Believe in Unicorns is equally hard to watch at times, though the director claimed in an interview that it ends on a positive note. Natalia Dyer (who some readers may recognize from her role as Grace in Blue Like Jazz) gives a powerhouse performance as Davina, a high school girl who cares for a mother with multiple sclerosis. She tells the first boy to take an interest that mom thought having her might get her dad to stick around, but she was wrong.
Davina has a rich interior life, a startling contrast to her sterile and alienated daily existence. Her love of unicorns is conveyed through a variety of animation techniques, but these are used judiciously and never become a gimmick. When Davina catches the attention of Sterling at the park after school one day, he asks her to meet him the next day across the street. Soon she is following him to some punk nightclubs and contemplating running away from home.
In many ways, this too is an old story. What's modern about it is how young Davina is. Myerhoff said that it was important to her to cast an actual teenager rather than an actress who was twenty-five to play a teenager. This was risky given the sexually frank nature of the narrative, and not just because of regulations dealing with the use of juvenile actors. Davina, for all the adult situations she is in and feelings she has, is little more than a girl. We should be shocked at her and scared for her, the more scared because not all her girlish tendencies melt away as she starts trying to play act at being an adult in the only area she isn't one already.
I asked Meyerhoff what she would say to socially or morally conservative viewers who would most likely be greatly uncomfortable at the film's unblinking look at teenaged sexuality. She suggested the film could be a "teaching moment for parents," insisting that the characters in the film were inhabiting a social world that was not that different from what she grew up in and witnessed.
The film's empathy and artistry were sufficient to inoculate it (for me) from any charges of exploitation. It's a harder, more explicit film than Catherine Hardwicke's Thirteen, which Meyerhoff mentioned as a thematic cousin. Another audience member compared it to Badlands, which Meyerhoff said was a favorite film of hers but not a conscious influence.
All the content advisories, though, fail to communicate the quality of the film. From a writing standpoint, it is richly layered. The animated portions do not merely serve as a counterpoint to Davina's harsh reality; they speak to the saving power of imagination.
Also, it was important to me that Sterling was not simply a predator. Had he been so, the film might have become an adolescent fable, with nothing for Davina to learn but his true nature. I wondered at times whether the whole was a fantasy, but Meyerhoff said that while she allowed for such a reading she did not intend it, instead calling the relationship between Davina's fantasy world and her escapades with Sterling "porous." We see the young couple play acting with squirt guns and sock puppets, rehearsing possible choices before acting on them.
In the end, it is Davina's ability to distinguish fantasy from reality that saves her, albeit not without a heavy, heavy price. That's what I loved about the film. It's not nearly as hard to create a fantasy world to escape into as it is to use a fantasy world to help you process your own. I Believe in Unicorns will infuriate some for not whitewashing even a little bit the world young people live in, but I suspect for the young people who have to live in it, there may be something heartening in the realization that somebody sees—sees all of it—and doesn't look away.
Kenneth R. Morefield is an Associate Professor of English at Campbell University. He is the editor of Faith and Spirituality in Masters of World Cinema, Volumes I & II, and the founder of 1More Film Blog.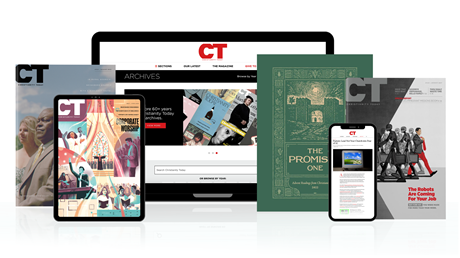 Annual & Monthly subscriptions available.
Print & Digital Issues of CT magazine
Complete access to every article on ChristianityToday.com
Unlimited access to 65+ years of CT's online archives
Member-only special issues
Subscribe
SXSW 2014—Day 7: Break Point; I Believe in Unicorns; Joe
SXSW 2014—Day 7: Break Point; I Believe in Unicorns; Joe