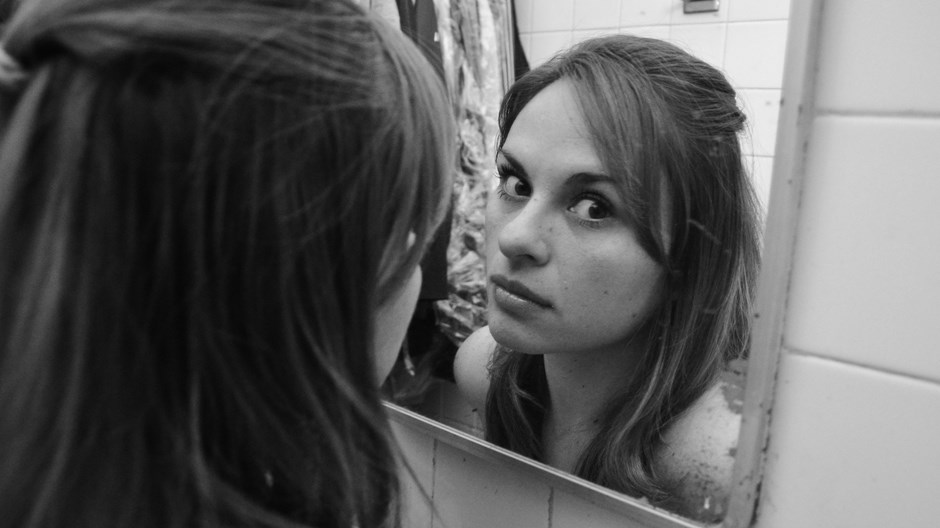 Image: malomalverde / Flickr
I haven't looked in a mirror since March 5, the day my pastor thumbed a black ashen cross on my forehead. I won't look at myself again until the trumpets sound under my country church steeple on Easter morning.

I gave up my reflection for Lent because I'm tired. I'm tired of the self-degradation that we engage in as women. We tell ourselves that we're not enough—or let our bathroom scales tell us that we're too much. I'm tired of how we, as women, often see ourselves and each other as a series of parts and "thigh gaps," or lack thereof. I'm tired of the photoshopping and the airbrushing, and yet, I am guilty. I deftly wield Instagram's Amaro filter to magically take five years off my face.
I'm tired of being a hypocrite in front of my daughters. At ages 12 and 9, they're now are old enough to know when I'm talking a good game and when I'm actually living what I believe. Children are mighty fine accountability partners. They are also mirrors themselves, reflecting what they see in their parents.
We've all seen news reports of the studies about preteen girls and their eating disorders. Nearly 80 percent of 10-year-olds are afraid of being overweight, according to the National Eating Disorders Association. We're quick to point an accusing finger at the glossy covers on magazine stands. But what are we modeling in front of our own mirrors while our children watch? I wonder how many times our children see us suck in our post-baby guts, scowl at our reflections, run away from cameras, or shake our heads in disbelief when someone pays us a compliment.
As Christian parents, we are the main (or at least the first) influencers in guiding our children into having a positive self-image and developing a healthy understanding of their identity in Christ—loved and accepted, as is. But now—perhaps more than ever in human history—we are being bombarded with opportunities for literal self-reflection.
Image-based social media sites "force patients to hold a microscope up to their own image and often look at it with a more self-critical eye than ever before," said Dr. Edward Farrior, president of the American Academy of Facial Plastic and Reconstructive Surgery. "These images are often the first impressions young people put out there to prospective friends, romantic interests, and employers, and our patients want to put their best face forward."
(Farrior's organization found our selfies are encouraging more people to go under the knife. One in three facial plastic surgeons saw an "increase in requests for surgery due to [patients] being more self-aware of looks in social media.")
As Christians, we subscribe to the belief that we all bear the image of God. Our best faces are already put forward—not because of Botox or Clinique but because of a divine Creator. As parents, we have the responsibility to model what it means to be secure in our identities, not only spiritually but physically as well.
A few days before I began my mirror fast, I stumbled onto a lesson on self-image, quite accidentally. I was visiting New York City and ended up outside the Today show studio during a taping. As I entered the spectator area with my mother-in-law and sisters-in-law, I was surprised to find a row of iPads, with which we were asked to take our selfies, filter-free. The photos would later be shown on national television as part of a weeklong series called "Love Your Selfie." Dressed like Eskimos with fur-lined hoods cinched tightly around our heads, we mugged for a few self-portraits. And sure enough, we ended up on TV.
In the same spirit of positive body image, a few dozen women showed up outside the studio with Sharpied signs declaring their weight—150, 165, 185. I remembered then how, when my girls had asked me innocently a few days earlier how much I weighed, I had refused to tell them. I admired the freedom that the placard-holding women embodied. I wanted that for myself, and I wanted that for my children—and for all of us as women.
A few days later I was back home in Iowa, looking in the mirror for the last time until Easter. I really took my reflection in—the whole of myself, not the parts. And this time, I didn't feel sorry for the woman in the mirror. Not at all.
I didn't frown at her. I didn't chide or criticize her, and I resisted the urge to fret over the fact that she had a rather large pimple on her nose—at age 42. I felt more tender about her than I usually do. I thought to myself, I need to love that woman better.
A day after I covered my mirrors, my younger daughter brushed up beside me in the bathroom while I was fumbling around with a flat-iron.

"Mommy," she asked, "can you cover my mirrors? I don't want you to do this alone."

She says she won't look at her reflection until our Hope rises on Easter morn.
Jennifer Dukes Lee is an award-winning storyteller and a grace dweller, blogging about faith at JenniferDukesLee.com. She is author of the book Love Idol: Letting Go of Your Need for Approval—and Seeing Yourself through God's Eyes. Jennifer and her husband are raising crops, pigs, and two humans on the Lee family farm near Inwood, Iowa.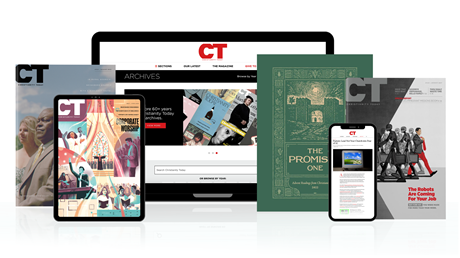 Subscribe to Christianity Today and get access to this article plus 65+ years of archives.
Home delivery of CT magazine
Complete access to articles on ChristianityToday.com
Over 120 years of magazine archives plus full access to all of CT's online archives
Subscribe Now
What I Saw When I Gave Up Mirrors for Lent
What I Saw When I Gave Up Mirrors for Lent