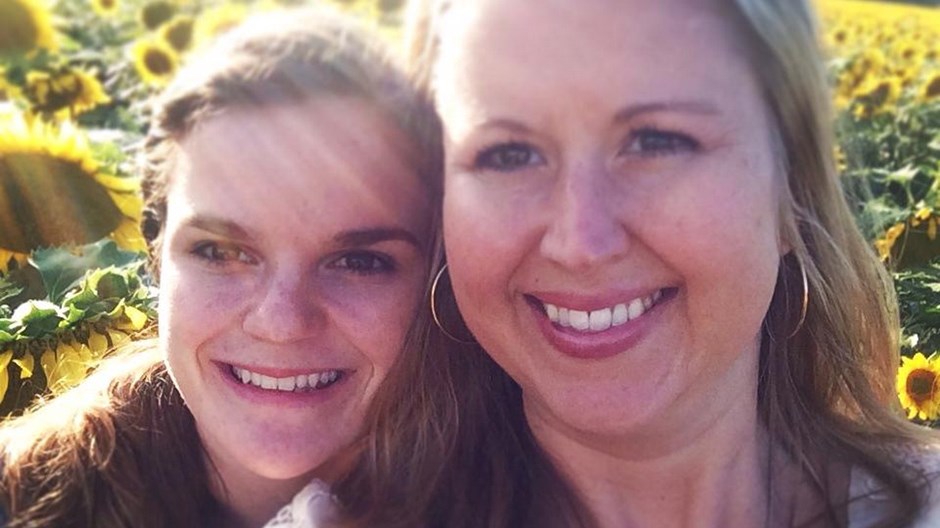 Image: PHOTO COURTESY OF HOLLEY GERTH
I watched as a single line spread across yet another pregnancy test. In that moment of silence and disappointment, that pink line felt more like a billboard with neon flashing lights declaring: "No! No! No!"
"No, you can't be a mother."
"No, your dreams can't come true."
"No, you don't get to end this waiting game that is slowly shredding your heart."
When my husband and I married, we believed, like most young couples, that starting a family would be easy. After all, we knew how it worked and God would surely answer our prayers because what we longed for was a good thing. But after years of those single pink lines, endless trips to the doctor, and one baby in heaven, we realized our journey was going to look different than we hoped.
As time went by, God began healing my heart and showing me that my idea of motherhood had been limited. He led me to Genesis where Eve is called "the mother of all living." I came to see all women are mothers because we all bring life to the world in some way. After that realization, several different people prayed over me on different occasions and said God would bring life through my words. I began to get the picture: I was a word mama. I settled into birthing books and felt a new fullness deep within.
I came to see all women are mothers because we all bring life to the world in some way.
But one night I watched a television special on foster kids who age out of the system and unexpected tears began to slip down my cheeks. This is not okay, I thought. These kids can't spend the rest of their lives without parents. In case you aren't familiar with the system, when foster kids turn 18 they're simply sent out into the world as adults. I kept asking myself: Who will help them learn to be grown-ups? Who will walk them down the aisle on their wedding days? Who will be grandparents to their babies?
Sharing God-Sized Dreams
My husband and I had considered adopting a baby, but we never felt that was the direction God had for us. But after that night of unexpected tears, I started running around and saying something crazy: "If we ever adopt, our kid will be a 20-year-old." Try that and see the confused looks you get! Eventually a friend of mine responded, "Have you heard of Saving Grace? It's a new transitional-living home being built in our area for girls age 17–25 who don't have a family." I got the contact information for Becky Shaffer, the director, and a few weeks later I found myself having a conversation with her in the middle of a living room still under renovation.
Becky shared her God-sized dream for Saving Grace, and I shared my twisty-turny journey of infertility. I dared to whisper my desire to possibly adopt an older child, and she didn't look at me like I'd lost my mind. Instead she smiled and nodded.
As it often happens, soon after our meeting life got busy for both of us. I got a three-book contract with a publisher. Becky opened the doors of Saving Grace and welcomed in young women. We kept in touch and tried to find a way for me to be more involved, but it never seemed to work out.
Then last fall Becky invited me to a banquet celebrating the accomplishments of the girls at Saving Grace. God had just put on my heart that my word for the year was to be "love." That night, I met my future daughter. Her name was Lovelle.
Lovelle received a copy of one of my books that evening and texted me a few days later to tell me how much it helped her. I wrote back and we began connecting. Eventually we decided to have lunch at Saving Grace. That day Lovelle asked if I had kids, and I gave her the short and sweet version of our story. When I got up to leave, she said, "You can be my adopted mom." I always thought I might adopt . . . I'd never dreamed someone might adopt me.
Lovelle's New Family
Over the next few months, Lovelle began spending more time with me and my husband. She ate dinner at our house. We cheered her on at the finish line of a half-marathon. We introduced her to our families. At first she wasn't sure what to think because of all she'd experienced. Here's how Lovelle describes her past and how meeting me and Mark began to change her future:
I always thought I might adopt . . . I'd never dreamed someone might adopt me.
"I come from poverty. I lived in a home where abuse was a norm. My home wasn't safe. Walking through the doors caused fear and anguish. I wasn't a daughter—I was a tool. I was there when they needed me, and never for anything good. I was made up of what I thought were many bad and useless pieces.
"As a child I had lived in several different foster homes. I was never told I was wanted, loved, or cherished, but I was reminded I was dumb, worthless, and incapable. I remember praying to God and asking for help. There were so many 'pieces' to my life that I hated and despised. I was told he could fix it. I thought if I prayed hard he might.
"As I moved from place to place, the pieces of my life were a constant reminder I was alone and parentless in a cold world. As hard as I tried to stay positive, the whole 'Daughter of Christ' motto just didn't make me feel better. I still felt there was a piece of my heart missing. I remember so many nights I would cry myself to sleep.
"Then God brought Mark and Holley into my life, and I slowly began to feel safe. It was through them that I felt loved and cherished. As they continued loving me, God began to reveal more of his purpose to the pieces that made up my life. I realized God was there in the pain and anguish. His purpose is to use those pieces to help so many others."
The Next Chapter
In August, Lovelle officially changed her name to Lovelle Ellen Gerth. Earlier this summer when my grandpa passed away, she came to Texas with us for the funeral. We gave her a family Bible and prayed a blessing over her, passing on the spiritual legacy we've been given. In every way, she is ours. And in every way, God has filled the hole in our hearts to overflowing.
Yes, babies need parents. But so do 20-year-old young women. What many people don't realize is you can adopt anyone of any age, and adopting an adult, whether through a formal adoption or a name change, is actually much simpler than adopting a minor.
I'd do it all again to get to our girl. Every single second. Every single heartache. Every single pink line on a pregnancy test.
Lovelle adds so much to our lives, and we love seeing her step into all God has for her. She is a strong, beautiful, courageous, godly young woman with a huge heart and a smile that lights up the room. Right now she's finishing college and working at DaySpring, the same place I began my career as a writer. (It turns out she loves to speak, write, and encourage women like her mama too. I've got a feeling God has a lot ahead for us together.) Lovelle is also getting married in January to David, a great guy God chose just for her, so we get to add a "son" to our family as well.
I think back to those years of struggling with infertility, and here's what I know is true: I'd do it all again to get to our girl. Every single second. Every single heartache. Every single pink line on a pregnancy test. Those lines don't seem like neon billboards saying, "No!" anymore. Instead they seem like lines in a divine drama exclaiming, "Yes!" all along.
And with God as the author of our family story, the best is yet to be.
Holley Gerth is a best-selling author of several books, including You're Going to Be Okay and What Your Heart Needs for the Hard Days. You can connect with Holley at HolleyGerth.com.
Lovelle Ellen Gerth is a marketing assistant for (in)courage.me, which is owned by DaySpring. She's also a full-time student, fiancé, and a girl with big dreams.
Lovelle and Holley speak together and share their story. If you're interested in finding out more, you can contact Holley through HolleyGerth.com.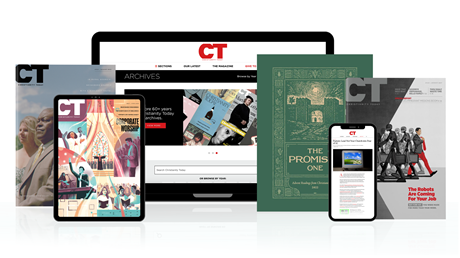 Annual & Monthly subscriptions available.
Print & Digital Issues of CT magazine
Complete access to every article on ChristianityToday.com
Unlimited access to 65+ years of CT's online archives
Member-only special issues
Subscribe
A Family Love Story
A Family Love Story