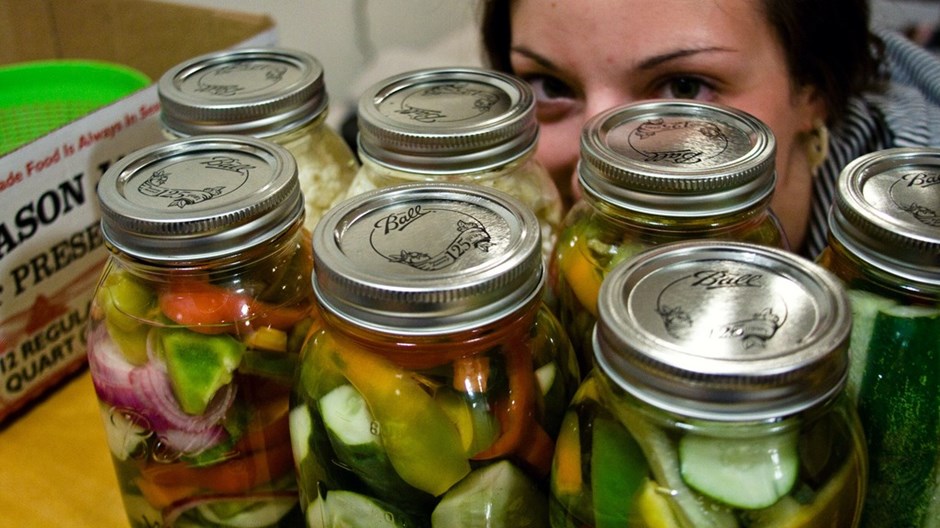 Image: Robert Judge / Flickr
When I was a teenager, my aunt gave me a sage piece of advice. It came in the middle of canning season, when we were eyeballs-high in corn, tomatoes, and green beans.
In our rural community, the months of August, September, and October were spent "putting up" food from our large garden. They were spent in sweltering kitchens, gathering around pyramids of steaming corn and sheering off the sticky, sweet kernels in neat rows. Pots of tomato sauce simmered on the stove while over by the sink, freshly washed mason jars stood at attention, waiting to be filled.

This particular day, we were plowing through a mountain of green beans, and I voiced my teenage frustration with the unfairness of it all. My aunt looked me in the eye and said, "If you don't want to snap beans when you grow up, you'll have to marry a doctor."

I ended up marrying a pastor who is called to rural ministry.

A funny thing has happened since then: country living became chic. Doctors' wives now snap beans right alongside farmers' wives—not because they have to but because they choose to. In attempt to live sustainably with local food sources, more people are rediscovering traditional food preservation techniques, prompting MarketWatch to name canning "the year's hottest food trend."
Jarden Home Brands, the maker of Ball jars and other canning supplies, has reported steady sales increases over the last five years and even released a line of heritage jars, hoping to tap into the hipster love of nostalgia. Suddenly this hick girl from Appalachia has become the perfect embodiment of the New Domesticity. The jars of applesauce, peach salsa, blackberry jam, tomato soup, and green beans in my pantry, my hip badges of honor.
I love that the culture I grew up in is finally getting the respect it deserves. I've known and loved the hard-working ordinariness of rural living my whole life. In fact, my relationship with my husband began when he was the first person I met at university who knew what "spring peepers" were. But I still worry that we could easily romanticize this way of life. And if we do, we'll run the risk of dehumanizing the people who actually live it.

The view of rural living we get from Pinterest and shareable quotes from Wendell Berry and Ann Voskamp can be deceptively idyllic. These charming pictures of traditional handcrafts, muddied boots, and rustic barns overlook the harsher realities of slow country life—the poverty, lack of educational opportunities, low-wage jobs, and even sometimes, limited access to basic health care. When we ignore these real-life setbacks faced by our rural neighbors, we're tempted to simply borrow from their lifestyle without understanding the role that certain traditions—like canning—have played in their culture.

Take the question of rural poverty. The local elementary school (where my three children attend) is a Title 1 school, with at least 40 percent of students qualifying for free or reduced lunch. For most families here, both husband and wife work outside the home to make ends meet. And in federal studies, rural poverty rates have always outpaced those in urban communities.

So for those living in the country, canning and freezing have never been simply about a desire to live close to the land or to control our food supplies. Food preservation has been about survival. It is about filling hungry bellies through the long winter when food is scarce and expensive.
The pressures of poverty also explain why I don't see many of my country peers engaging in traditional arts like gardening, canning, and animal husbandry. When both men and women must work away from home, sometimes on opposite shifts, these things become luxuries for those with leisure time. So that in an irony even the hippest hipster can appreciate, as niche homesteading practices gain popularity among wealthier classes, they may be declining among those who used to rely on them.

When Granny does open a jar of canned tomatoes, grown from seeds passed down for generations and harvested from the plot of earth behind her family home, she'll serve them beside a stack of Wonder Bread. To the foodie, this will make no sense. He'll be tempted to idolize her connectedness to her roots at the same time that he may look down on her for her ignorance about what constitutes "clean" food.

When we romanticize rural living, we will begin to think of those who live this life as somehow "other." And while dehumanizing people often comes from seeing them as beneath us, it also happens when we put them or their lifestyle above ours—when we see them as somehow more pure, more pristine. In either case, they are not the same kind of human as we are. We forget that they experience joy, sadness, difficulty, pain, and sin just like we do.

As Christians, we must be the first to protect and value different cultures for what they are, not what we assume them to be. Just as Jesus took on human flesh in a specific time in a specific location, we as his image bearers embody distinct callings in distinct contexts. This embodiment undergirds the reality of cultural differences. It also explains the doctrine of local church ministry—how God's universal church expresses itself in specific geographic and cultural locations. We will know the gospel has been successful, not when our traditions are co-opted into a dominant culture, but when we retain our distinctions and are united by the one thing we share in common—Jesus Christ.

Instead of mythologizing rural living, we must fight to understand it—the good and the bad and the hard. We must educate ourselves in how God has been at work in these communities for hundreds of years. We must remember that what may be new to us has always been part of their lives. We must be humble guests, letting them define themselves even if what they reveal doesn't fit the narrative we've constructed.

By all means, please plant your garden and make your homemade applesauce. Rediscover the joys that your grandparents knew—the security that comes from a sense of place, the satisfaction of living in community with others, and the blessing of the mundane and ordinary. But as you do, remember that "simple living" has never been simple. More often than not, it has been "by the sweat of your brow." But even in this, the beauty of rural living is also abundantly clear: Even here, even among the fields and furrows, even among the poor, we bear his image as much as—and no more than—anyone else does.
Hannah Anderson is a freelance writer, blogger, and author of the book, Made for More: An Invitation to Live Imago Dei (Moody, April 2014). She lives with her husband and three children in the Blue Ridge Mountains of Virginia. You can connect with her at her blog sometimesalight.com on Twitter @sometimesalight.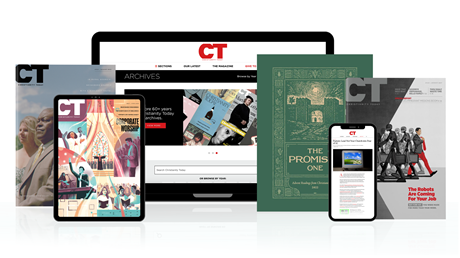 Annual & Monthly subscriptions available.
Print & Digital Issues of CT magazine
Complete access to every article on ChristianityToday.com
Unlimited access to 65+ years of CT's online archives
Member-only special issues
Subscribe
When Rural Traditions Get Hipster Cred
When Rural Traditions Get Hipster Cred