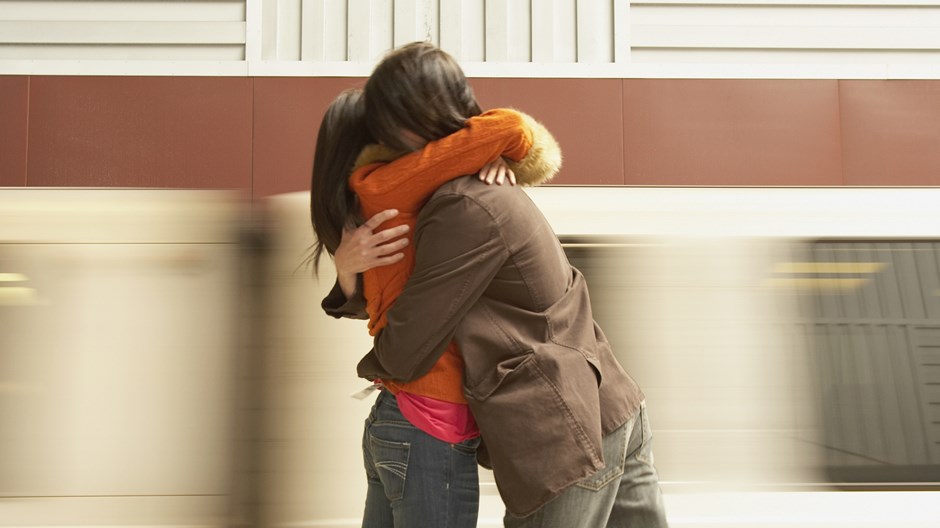 Image: Shutterstock
People can't say goodbye anymore," writes the poet Les Murray. "They say last hellos."
Take, for instance, a recent experience I had with some good friends. They had packed the last of their belongings for a cross-country move and showed up at my door before hitting the road. I tried to make small talk, awkwardly fending off the inevitable parting. Finally, they gave me a hug, and I blurted out, "We'll have to get together again this fall. Maybe I can make a road trip down to see you." A last hello is what I was saying, not a goodbye. I couldn't bring myself to say the latter.
Once, at the end of a degree program, I went to my favorite professor's office for a similar parting. I had taken multiple classes with him, and his teaching had left a permanent mark on me. I wanted to say that I would miss our regular conversations. We talked uncomfortably for a few minutes. I rose to leave. "Well, I won't say goodbye," he mumbled, avoiding eye contact. "You can ask my wife—I don't do goodbyes."
In his book A Severe Mercy, a memoir of Christian conversion and student life in Oxford, Sheldon Vanauken tells the story of his last meeting with C. S. Lewis, who had become a friend. The two men ate lunch together, and when they had finished, Lewis said, "At all events, we'll certainly meet again, here—or there." Then he added: "I shan't say goodbye. We'll meet again." And with that, they shook hands and parted ways. From across the street, above the din of traffic, Lewis shouted, "Besides, Christians never say goodbye!"
There is, of course, something admirable in all these stories. Recognizing the ties that bind us all together, across the miles and years, is part of what it means to be a Christian: We are bound in what Paul calls "the unity of the Spirit" (Eph. 4:3). On the other hand, minimizing the significance of saying goodbye can blind us to an equally important truth: Separation—the kind that we feel in our bodies—matters.
Christians believe not only in a future bodily resurrection. We also believe in the importance of our bodily lives now, with all the benefits that physical companionship entails. Food prepared and eaten together, eye contact initiated and sustained, hands clasped in prayer, shoulders and backs offered when a neighbor's furniture needs to be moved—all these things and more are gifts that can be exchanged only when we are with each other. Paul recognized this when he wrote from Corinth to the church he had founded in Thessalonica: "As for us, brothers and sisters, when, for a short time, we were made orphans by being separated from you—in person, not in heart—we longed with great eagerness to see you face to face" (1 Thess. 2:17, NRSV).
Avoiding goodbye when we have to move and face the prospect, in some cases, of never seeing each other again in this life denies the importance of our bodily life together. Brushing over "farewell" denies that the pain of separation is real—that no matter how many texts or phone calls or Facebook updates we share, we won't be available for each other in the same way anymore.
One Christian who understood this better than most was pastor and theologian Dietrich Bonhoeffer. Separated from his friends and family when he was arrested during World War II, Bonhoeffer wrote, "[T]here is nothing that can replace the absence of someone dear to us, and one should not even attempt to do so; one must simply persevere and endure it."
Rather than downplaying the significance of saying goodbye, Bonhoeffer wanted to experience the full force of a farewell. "[W]e have to suffer indescribably from the separation," he wrote. Only in that way "do we sustain communion with the people we love, even if in a very painful way." God keeps our goodbyes painful, Bonhoeffer said, in order to highlight how vital our past togetherness was.
So these days, whenever I have to move away from friends, or bid farewell to friends moving away from me, I try to let myself mourn. With Bonhoeffer, I grieve the physical distance that will yawn between my friends and me. Rather than immediately imagining the future bridge that will close the gap, I want to acknowledge the ache of it in the present and not rush too quickly into comfort.
The word goodbye is actually a contraction of "God be with you." Saying goodbye is important, in the end, because it's one way of reminding each other that we are God's bodily creatures. We want him to watch over us and keep our love for one another alive, right now, even before the day of our eventual reunion.
Have something to add about this? See something we missed? Share your feedback here.
Wayfaring
Wesley Hill teaches New Testament at Trinity School for Ministry in Ambridge, Pennsylvania. His book Spiritual Friendship will be released from Brazos Press in early 2015.
Previous Wayfaring Columns: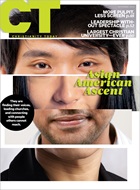 This article is from the October 2014 issue.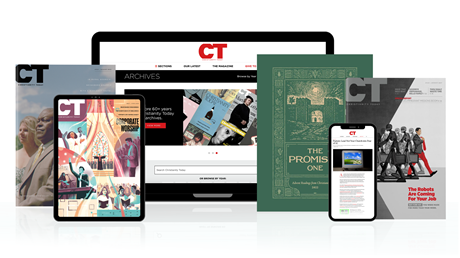 Subscribe to Christianity Today and get access to this article plus 65+ years of archives.
Home delivery of CT magazine
Complete access to articles on ChristianityToday.com
Over 120 years of magazine archives plus full access to all of CT's online archives
Subscribe Now
Saying Goodbye for Good
Saying Goodbye for Good