Image: Jean Rebiffé / Flickr
(WWM) Less than a week after Niger's president marched alongside dozens of world leaders in Paris following the Charlie Hebdo shooting, Muslim protests in Niger have claimed the lives of 10 people and destroyed more than 70 Christian churches in the desert nation's two largest cities.
Niger, long praised for its secular government and relative tolerance towards Christians (more than 98 percent of its population are Muslim), has seen growing radicalization in recent years. In 2012, several churches in the country's second-largest city, Zinder, were vandalized by mobs in response to a provocative video, The Innocence of Muslims. This led Open Doors to add Niger to its 2013 ranking of the 50 countries where it's most difficult to be a Christian. (Niger was removed from this year's World Watch List, although persecution levels remain virtually the same.)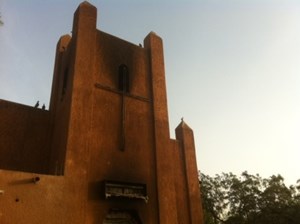 Image: Open Doors International
The weekend protests started in Zinder on Friday (Jan. 16) and spread to surrounding areas before reaching the capital, Niamey, on Saturday.
Nigerien police say 10 people died and 45 churches burned down in the two days of violence. (Religion News Service reports the "targeted churches were mainly of the evangelical denominations built on the left bank of Niamey.")
But information gathered by World Watch Monitor (WWM) reveals that more than 70 churches have been destroyed, along with numerous Christian schools and organisations, including an orphanage. The 40 children of "The Good Samaritan,'' run by the Assembly of God Church, are currently in ''disarray'' under the care of police.
Over 30 Christian homes were believed to be looted and burnt down. Those affected say the violence has left them with "only the clothes on our backs."
Pastor Zakaria Jadi, whose church was among the destroyed buildings, told the BBC he was meeting with the elders when he heard about the attacks.
"I just rushed and told my colleagues in the church to take their families away from the place. I took my family out from the place… When I came back, I just discovered that everything has gone. There's nothing in my house and also nothing in the church."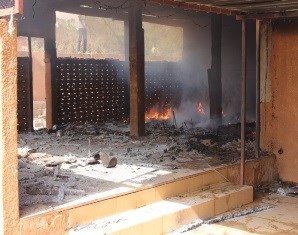 Image: World Watch Monitor
All started in Zinder, where latest figure show that 8 churches and 12 Christian homes were set on fire. Two Christian schools were also attacked and ransacked.
The violence sent some 300 Christians (out of 700 in the city) to take refuge in army barracks. Some of them have started to get back into their homes, local sources told WWM.
"This is the greatest loss the Church in Niger has suffered in recent history. These attacks will have long-term effects on the small community of believers," commented a worker for Open Doors International. "A large number of local Christian families have lost everything they have laboured for their entire lives. The attacks have also caused considerable fear among the believers. Our brothers and sisters in Niger are in dire need of our prayer as they respond to this challenge."
The tension quickly spread to other towns in the Zinder region.
"In Gouré, the town's only church is on fire," a witness reported as the situation unfolded. All Christian homes were burned and all the believers were taken into the military barracks for protection. In Tanout, the protesters burned down two evangelical churches; in Magaria, they destroyed one church.
In Birnin Gaouré, about 100 km from Niamey, three churches were set on fire and a missionary school was attacked.In Maradi, another of Niger's main towns, close to the Nigeria border, two evangelical churches were eventually burned down, while a small Fulani church in Bermo village (200 km from Maradi, in the north) was attacked and burned down. Local sources have told WWM that the prompt reactions of security forces helped to limit the destruction.
In the far north town of Agadez, "there was an unsuccessful attempt on the church."
The violence spread to the capital, as a large crowd convened outside the main mosque before marching across the streets of the city. The angry crowd, reported to be guided by youths in cars and motorbikes, then set several public buildings and properties on fire: among them, the headquarters of the ruling party, several bars, a brothel, and a beer factory.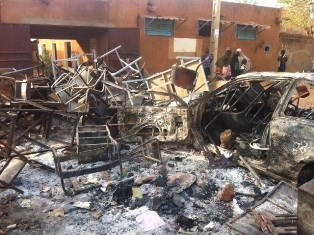 Image: World Watch Monitor
Security forces fired tear gas in an attempt to restore order, but the rioters were out of control. In small groups, the protesters then attacked Christians across the capital.
"In two hours, most of the 'work' was done," reported an Open Doors' worker. "The guides knew exactly where to find the target of the attacks, and after the attacks, they checked if it was indeed destroyed.''
On Sunday, the situation had calmed somewhat in Niamey, but the bells remained silent at the Catholic Cathedral, though it had been spared in the Saturday violence as troops guarded it. Most Christians did not feel safe to return home, WWM heard, while others were trying to assess the scale of damage sustained by their communities.
Various sources contacted by WWM have pointed out the lack of reaction from the security forces. This, they said, has turned Christians and their properties, including Niamey's biggest Protestant church, into easy targets for the protesters and looters.
In a television address on Saturday evening, President Mahamadou Issoufou condemned the anti-Christian violence and expressed surprise at the attack.
"What have the Christians of Niger done to deserve this? Where have they wronged you?" he said. "'Those who plunder those places of worship, those who desecrate them, those who persecute and kill their Christian compatriots, or foreigners living on the soil of our country, did not understand anything about Islam."
The weekend violence was also widely condemned by several Muslim clerics. The government has declared three days of mourning for those who died.
The Assocation of Evangelicals in Africa called on the African Union and UN Security Council to not "sit by and watch these heinous crimes continue." It also challenged Muslims to confront one another regarding the violence in Niger.
"How does killing another human and defiling another religion build Peace in the World and honour own religion? In any case, what is the connection with Charlie Hebdo and the Christian church in Niger?" it stated. "We are calling on the majority Muslims, to make every effort to reclaim this great and peaceful religion from the jihadist sects and distance true Islam from riotous conduct."
A local church leader has called on Christians in Niger to respond with the love of Christ in an interview on the BBC Hausa Service.
"I call on every single believer in Niger to forgive and forget, to love Muslims with all their heart, to keep up the faith, to love Christ like never before," said pastor Sani Nomao. ''Although it is painful, and what we are experiencing is really difficult, we are God's children. We must love our persecutors…. Let no one seek revenge."
Muslims in Sudan and the capital of Somalia, Mogadishu, were among those in several other countries who protested against the Charlie Hebdo publication.
In Khartoum, the capital of Sudan, police prevented hundreds of protestors after Friday prayers from reaching the French Embassy and French Cultural Centre to submit a memo to the French Ambassador, reported the Sudan Tribune.
In Somalia, Muslims also protested against the Charlie Hebdo cartoon. Students marched through Mogadishu on Saturday morning holding signs that declared "Je Suis Muslim - and I love my Prophet."
In Algeria, a peaceful protest march against the cartoon ended in a riot, with police firing riot pellets at small groups of protesters who threw rocks and bottles. Reuters reported several police were injured.
In Kenya, the issue has brought the issue of press regulation and control into the spotlight. Bloomberg reports that Kenya's media regulator threatened to close a local newspaper for publishing offensive materials, days after it reprinted the cover of Charlie Hebdo featuring the Prophet Muhammad, prompting complaints by Muslim readers.
The Media Council of Kenya said it was "incensed" by recurring images and stories in The Star that some readers termed "disgusting" and in "bad taste," according to a letter it sent last Thursday to Radio Africa Group, owner of the Nairobi-based newspaper. It didn't mention the cartoon however. The same day, the Star ran an apology for earlier publishing on page 23 a "small reproduction" of the French satirical magazine cover and pledged to be more sensitive toward "Muslim sensibilities."
[CT previously traveled to Niger, covering how "give us this day our daily bread" is both a prayer and a project for Christians living in Niger, why two doctors serve in a country with a ratio of one physican for 30,000 people, and how a human rights lawyer, a Pulitzer Prize-winning journalist, and two world-class surgeons are rallying evangelicals to defeat fistula in the poverty-stricken country.]
[Photos courtesy of Jean Rebiffé - Flickr]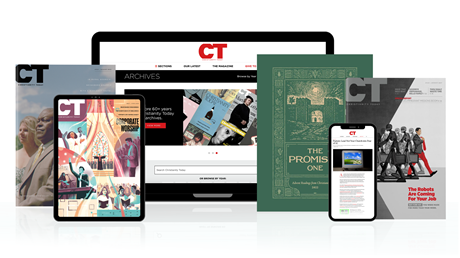 Annual & Monthly subscriptions available.
Print & Digital Issues of CT magazine
Complete access to every article on ChristianityToday.com
Unlimited access to 65+ years of CT's online archives
Member-only special issues
Subscribe
Scores of Churches Destroyed by Charlie Hebdo Protests in Niger
Scores of Churches Destroyed by Charlie Hebdo Protests in Niger