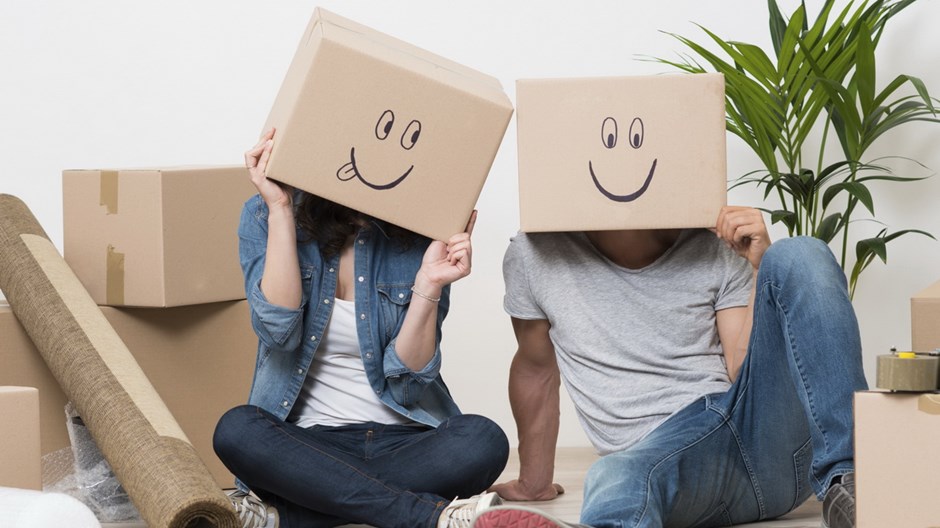 My husband, Kevin, is a true Southern gentleman. He wears bowties and opens doors. He's consistently sincere. He's an incredible listener. He's focused. He cooks. He irons his shirt every single morning. He's why the word foodie was invented. And, he is the most disciplined man I've ever met in my entire life.
I, on the other hand, am a Chicago-born Irish girl. I was raised to laugh loudly. Sarcasm is my love language. I procrastinate. I hate cooking. I'm artsy. I zone out at inappropriate times. I have zero discipline unless it's something I really, really want to do.
Kevin is focused; I'm a space-case. He understands his faith predominantly through reading and learning, while I understand mine predominantly through experience and prayer. He spent all of his time in college studying dead theologians in the library, and I spent all my time socializing at the campus coffee shop. I think if we'd gone to the same college, I would have been his worst nightmare.
The temptation to meld ourselves into one uniformed being is always there.
You get where I'm going with this, right? My husband—my brand-new, only-four-months-of-marriage husband—and I, are very, very different. And while there are things we can definitely learn from each other, I think so far, at least, we're also at our most complementary when we embrace the enormous pile of differences that make us who we are. After all, it's what attracted us to one another in the first place.
Even so, the temptation to meld ourselves into one uniformed being is always there. It just feels safer. It's so easy to shop for clothes where Kevin shops, or try to like the food he likes, because in some small way, I expect this to please him. I will never give up trying to get Kevin on my beloved Civil Wars bandwagon even though he despises music without drums (this still blows my mind) because I want him to love what I love. The tension between loving our differences and wanting to squash them remains something we work on. I suppose it's something we'll always work on.
Be Like Me
Once, when Kevin and I were still engaged, I cried in the car for two hours, trying to explain to my confused fiancé that when he told me he "wasn't in the mood for ice cream, but he'd go with me," it translated in my mind to, "I'm more disciplined than you, and we just ate, and you don't need ice cream, but if you want to eat all those unnecessary calories, I'll go with you." What started as a simple conversation about what to do that afternoon escalated to me confessing my worries that my soon-to-be husband expected me to be more like him, and my fear that he was somehow, in a very quiet way, calling me not good enough. Turns out, he actually just wasn't hungry.
It took time to understand where my worries came from, but what I've (begrudgingly) had to admit is this: I'm the one who's afraid I'm not good enough. I thought in order to make my fiancé happy, I needed to be more like him. I put pressure on myself to please and appease by making sure our choices aligned until one day I couldn't handle it any more. It turns out, that wasn't what Kevin wanted anyway. He was attracted to my strong-willed personality when we were dating, so why did I suddenly feel the need to change myself to become more like him?
In Christ, Apart and Together
In the moments when I'm most tempted to go back to hiding my identity in Kevin, I remember our premarital counseling. Jim and Margaret, our counselors, have been married more than 30 years. They're godly, they're wise—but the best thing about them is this: they couldn't be more different.
I thought in order to make my fiancé happy, I needed to be more like him.
As a matter of fact, Jim and Margaret reflect many of the differences Kevin and I had previously been worried about in our own relationship. They don't see marriage as a giving up of their own identities, or their own ideas. They see it as a partnership. And they told us the best thing we could do regarding our differences was to accept them—to see them as a gift. This advice has forced me, a people-pleaser by nature, to try my best to realize and voice my own needs and wants and value them for what they are: mine.
This has also forced me to realize I can't pick and choose the parts of my husband I'm going to love and support. I have to love all of him, even the parts that are still foreign to me. I have to listen to him talk about John Calvin because his love of historical theology makes him who he is. Likewise, when I take 45 minutes to explain three episodes, scene by scene, of Gilmore Girls, Kevin has to listen. He is a saint, that one.
One Sunday afternoon over chocolate muffins and San Pellegrino (they're fancy eaters), Jim and Margaret told us that almost every day of their marriage, they've set aside time to be separate from one another and have time with God, and then they've come together to pray and talk about what God is teaching them individually. That individual time shaped their marriage and brought them closer together. Their allegiance was to a God who is always forming us to be more like him, and in that formation, he was drawing them closer to one another.
What I'm learning about this whole marriage and identity thing is the more you love someone, the more comfortable you should be with being your truest, weirdest self.
As unsexy as that may sound, I don't think I've ever met a couple more deeply rooted in love for one another than Jim and Margaret. Margaret has told me time and time again that she thinks her husband is the most handsome man she's ever met, and Jim is a man who is very much in love with his wife. It's adorable. This couple is dear to me, not because they're perfect, but because they've allowed God to continue to shape them as individuals, and as a married couple. I have a lot to learn from them—like the fact that I can't count Kevin's morning devotions as my own. I'm still responsible for myself, and I still have to answer for myself. Lately we've talked about a desire to mimic Jim and Margaret's spiritual disciplines, recognizing even in these early days of marriage that we're going to need to always lean more heavily of Christ than we do on each other.
Two Become One . . .?
What I'm learning about this whole marriage and identity thing is the more you love someone, the more comfortable you should be with being your truest, weirdest self. Note: I've harbored a secret desire to be a country music star since I was a kid. So last week, while driving back from Minnesota, I asked Kevin if he'd mind if I sang the "Star-Spangled Banner" in my best Carrie Underwood-esque voice, as loudly as I could, a cappella, in the car. He told me to go for it.
It was not good. I sang the national anthem, dramatic diva hand movements and all, in a broken, untrained voice. I felt stupid at first, but then I stopped caring. Identity is so deeply linked with feeling secure enough to be yourself, and in this moment, I was sharing an experience with my husband that I'd never shared with anyone before. It was a choice for Kevin to see the parts of me that make me me when no one else is watching. I waved my freak flag proudly. Then I tried to make him sing the national anthem, but he refused. We clearly had different weird childhood dreams. But we spent the rest of the ride laughing our heads off at each other.
The Bible says a lot about marriage. It tells men to leave their families and cleave their wives. In Mark, Jesus tells the Pharisees that in marriage, two become one flesh. He likens divorce to ripping apart one body. But that doesn't mean we have to be the same person.
Seattle Christian Counselor Benjamin Deu writes:
The most surprising thing I've experienced about marriage so far is that it's given me a much clearer sense of who I am.
Maybe Paul's instruction to the Corinthians to "live as one body" can help us to clarify what Jesus meant when he said "two become one" in marriage. I would suggest to you that God wants us to become more truly ourselves as we cultivate intimacy with our spouse in Christian marriage. The most beautiful and fruitful marriages are ones in which both spouses commit to developing themselves as individuals while growing in relationship with each other.
The most surprising thing I've experienced about marriage so far is that it's given me a much clearer sense of who I am. They say marriage is like a mirror that offers a glimpse at all your own ugliness and issues, and I wholeheartedly agree. But that mirror has also given me a clearer picture of myself too—and given me the confidence not to shy away from it. Kevin and I can stay ourselves while growing together. It's beautiful. God made marriage, and he made us to partake in it. And in his perfect plan, he allows us to remain two separate people, in one body. It will take a lifetime for each of us to learn how to do this well, but at this point, I'm just thankful I don't have to start ironing my shirts every morning.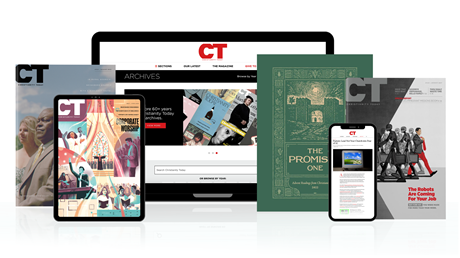 Annual & Monthly subscriptions available.
Print & Digital Issues of CT magazine
Complete access to every article on ChristianityToday.com
Unlimited access to 65+ years of CT's online archives
Member-only special issues
Subscribe
Is There an "I" in Wife?
Is There an "I" in Wife?